2019 Special: Top 3 Knocks in One Day Internationals (ODIs)
Eoin Morgan's 71-ball 148, the main highlight as we find the top 3 knocks in ODIs in 2019.
Of all the formats played in 2019, it is the ODIs that stood out in terms of popularity and memorable instances. There are a variety of reasons for that, but the most important of them being the 50-over World Cup.
In the batting department, the 2019 World Cup saw innumerable good knocks that gave the game of cricket a boosted mileage. Rohit Sharma's 122 in India's World Cup opener against South Africa, Ben Stokes' match-winning knock in the final, etc., rank higher in popularity.
But, In a World Cup centered year, it sometimes impacts our viewpoint so much that It becomes hard to focus on the knocks executed in bilateral tournaments, and there have been some amazing knocks that we might not remember. 
On that note, let's revisit the top 3 knocks in ODIs in 2019 that we feel have been the best of the lot. 
---
METHODOLOGY:
As always, we have analyzed the top batting knocks on the basis of the batting points calculated from the overall aspect of the game such as runs scored, acceleration bonus, relative strike rate and runs bonus, number of fours, number of sixes, number of good knocks points, match-winning knock points, and the player of the match points.
To leave out the biases and perception, we have kept the things simple by comparing the overall batting points of all the knocks to find out the Top 3 knocks in ODIs in 2019.
#3: Thisara Perera's 140(74) vs New Zealand



Score: 140(74) || SR: 189.2 || 4s: 8 || 6s: 13 || Batting Points: 328.7
One of the most remarkable knocks of 2019 came from an improbable bat of the Sri Lankan all-rounder, Thisara Perera. He came in at number 7, destroyed the bowling completely, but fell just short of what could have been one of the best knocks in the chase. 
Chasing a massive 321, New Zealand's bowlers left Sri Lanka reeling at 121-5. The defeat was looming on Sri Lanka's head, and they needed something miraculous to help them save the series. With no top-order batsman at the crease, Thisara Perera the came in to bat at number 7. 
He put on 75 runs with Malinga, and added another 95 more runs for the final two wickets along with Nuwan Pradeep and Lakshan Sandakan. The plot was straightforward for the beefy all-rounder in this knock. While the others held one end together, he took on the responsibility of reducing the deficit.
Having scored his maiden century off just 57 balls, Thisara's final score stood at 140(74). It looked as if he were going to finish the match, but unfortunately, he got out with team just 20 runs away from the intended target. Nevertheless, Thisara Perera's knock deserves special mention. 
---
#2: Jos Buttler's 150(77) vs West Indies



Score: 150(77) || SR: 194.8 |  4s: 13 | 6s: 12 || Batting Points: 331.9
In a high-scoring affair that was witness to two blazing knocks; one by Chris Gayle and other by Jos Buttler, the amazing effort of lifting England to their third-highest ODI total of 418 by Jos Buttler deserves a special mention in this list.
Buttler's stats in this knock are astonishing, to say the least. The wicket-keeper brought his half-century off 46 balls, and then, in a remarkable turn of events, got to 150 in no time. He literally scored a hundred off 31 balls when he went from 51-150, a record held by AB De Villiers in ODIs. Not to forget, Buttler had taken just 15 balls to convert his 50 to a century in this knock.
Chasing 419, Chris Gayle with 162(97) came very close to overpowering this knock in the second innings, but had to succumb to his attacking instincts. England eventually won the game by 29 runs.
---
#1: Eoin Morgan's 148(71) vs Afghanistan



Score: 148(71) || SR: 208.5 || 4s: 4 | 6s: 17 || Batting Points: 343.2
In the league stage, if there was one cricketer whom England wanted to have a big score under his belt, it was their Captain, Eoin Morgan. 'Quick-gun Morgan' had been decent with his 60's and 70's, but was yet to tee-off exactly until then.
On a flat deck, Afghanistan just gave the platform to Eoin Morgan to help him enter the records book. Walking in at No.4, the left-hander was ruthless in the middle, especially against Rashid Khan. He tore apart his leg-spin by hitting him constantly within a well-defined arc over the mid-wicket. 
Morgan's stupendous knock of 148(71) took England's score to 397 in 50 overs.  He hit 17 maximums in his knock; the most by any player in the history of ODI cricket. Surprisingly, the 4 boundaries he scored almost looked inexistent in his knock.
While these three were certain the top knocks in ODIs in 2019, the other knocks that were equally good are Chris Gayle's 162(97) vs England, David Warner's 166(147) vs Bangladesh, Rohit Sharma's 159(138) vs West Indies, etc.
Thanks for reading! Which knock did you like the most? Which knock do you think deserves a special mention? Do let us know in the comments section down below. 
---
ALSO READ: Exclusive: ODI Dream Team of the Year 2019- AK4Tsay1 Cricket
---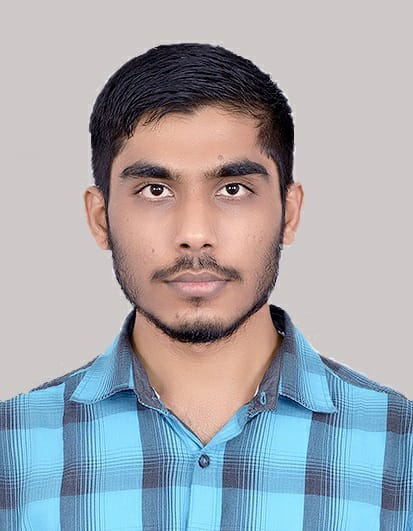 Nesara is an Author at AK4Tsay1 Cricalytics. He is an Engineer by profession. Watching Cricket, Football & Movies is one of his topmost priorities within the day.