Exclusive: 3 players who can replace KL Rahul as an opener in Tests
In the absence of Prithvi Shaw, let's evaluate the possible replacements as an opener for KL Rahul for South Africa Tests.
Another tournament, another disappointing performance from KL Rahul. He had got a lifeline from Virat Kohli on account of Prithvi Shaw's injury, but, nothing seems to be going right for KL Rahul in Tests at the moment.
After poor returns in Tests since Jan, 2018, the West Indies series was supposed to revive his career. But, to our surprise, even there he could not make any impact. In the 4 innings he has played, he could manage only 101 runs at a bizarre average of 25.25.
It is not that he isn't trying hard. The last innings in which he made 6(63) showed he wanted to play long innings, but it is the mindset that is the issue. In such a scenario, it is best for a player to go to Domestic Cricket, and find that rhythm.
But, if KL Rahul does not play, who can replace him as an opener? Also, since Prithvi Shaw is suspended until the first Test match against Bangladesh, who are the probable openers?
Let's look at the three possible options who can replace the under-performing KL Rahul for the upcoming South Africa Tests. 
---
#3: Abhimanyu Easwaran
One of the two regular openers for India A, the young and talented, Abhimanyu Easwaran seems to be a good option to replace KL Rahul as an opener. He has has been a regular member of India A recently, and has had a fantastic Ranji Trophy 2018-19 season.
In Ranji Trophy he has scored 861 runs from 11 innings at a superb average of 95.66, while for India A, he has scored 504 runs from 11 innings at an average of 50.4. These are good numbers of a man in form. 
The best thing about Abhimanyu Easwaran is that he is just 23, and can certainly be looked upon as a long term prospect for Team India. Even former Indian cricketer, Arun Lal had a lot of praise for these young and talented batsmen from Bengal. He thinks Easwaran's exceptional work ethics sets him apart from the rest.   
#2: Priyank Panchal
Just like Abhimanyu Easwaran, Priyank Panchal too has been into the national team recognition having regularly served for India A in the longest format of the game. 
Panchal too has had a fantastic Ranji 2018-19 season, and has performed better than Abhimanyu while playing for India A.
In Ranji Trophy 2018-19, he has scored 898 runs from 17 innings at an average of 59,86. While for India A since Feb, 2018, Panchal has scored 625 runs from 11 innings at a superb average of 56.82.
While Priyank Panchal, who is already 28 may not be a long term prospect, he certainly has few years of cricket left in him, and may hold the fort for Team India until Prithvi Shaw is back.
1: Hanuma Vihari
Of the three, Hanuma Vihari seems the most logical choice. He has been in excellent form in the West Indies series, but how can he fit in as an opener? 
Let's look at the two main reasons why Vihari should open instead of KL Rahul. 
He has a solid technique best suited for an opener. He showed that in the Australia series too.

With Hardik Pandya certain to return for South Africa Tests, India may not need a number 6. In that case, Vihari can play as an opener instead of KL Rahul. 
CONCLUSION
Considering KL Rahul's batting woes currently, it is best to keep him away from international cricket for the time being, and look at other probable alternatives in the form of Vihari, Panchal, and Easwaran. 
What do you guys think about the possible replacements for KL Rahul for Tests? Do let's know in the comments. 
Also, if you liked the article, please give a positive rating down below. 
---
ALSO READ: World Test Championship 2019-21: Finalists Prediction and Fixtures Analysis
---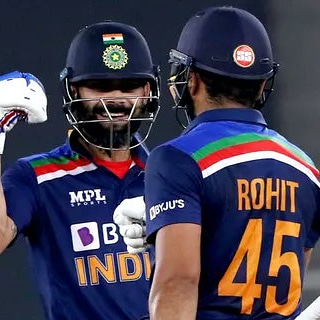 Adesh Kothari is the founder of AK4Tsay1 Cricalytics.
Cricket to him is like what 'Football is to Lionel Messi', 'Singing is to Lata Mangeshkar', 'Dancing is to Michael Jackson', and what 'Acting is to Clint Eastwood'.
Besides his effervescent love for Cricket, Adesh is an MBA by qualification.