Exclusive: Ashes 2019 Player Performance Report Card
Steve Smith and Pat Cummins lead the charts in our Ashes 2019 performance report card.
After 46 days of exciting cricket, the Ashes couldn't have had a better end. Both the teams played competitive cricket throughout the tournament thus resulting in the 5-match Ashes 2019 series ending in a draw 2-2. 
If we had to sum up the performances in Ashes, we would talk about Steve Smith's extraordinary display of batting, Jofra Archer's fantastic debut series, Pat Cummins showing us why he is world's best, Ben Stokes replicating his match-winning ability to Ashes, and David Warner's ridiculous lull of runs. 
So, how did all the players perform, and what rating do they get? Let's look at their overall performance in our Ashes 2019 Performance Report Card.
---
METHODOLOGY:
Batting: As always, we have analyzed the batting performances basis the batting rating calculated from the overall aspect of the game such as runs scored, consistency, relative % of team runs, and the number of match-winning and good knocks. 
Bowling: We have analyzed the bowling performances basis the bowling rating calculated from the overall aspect of the game such as wickets taken, consistency,  relative % of team wickets, and the number of match-winning and good spells. 
Right then, let's look at the player performance report card for Ashes 2019. 
---
BATSMEN: 
#3: Ben Stokes

 
Inns: 10 | Runs: 441 | Avg: 55.12 | Hs: 135*
Rating: 4.6
One extra-ordinary century in a chase, and another superb century in a draw, the main highlights of Ben Stokes, the batsman in Ashes 2019. His 135* in the fourth innings of the third Test is easily one of the best fourth-innings scores in the last two decades.  
Overall, Ben Stokes was the leading run-scorer for England in Ashes 2019 with a total of 441 runs from 10 innings at an average of 55.12. Ben Stokes scored 2 hundreds and 2 fifties, and except for the fourth match, he got at least a fifty in each of the other four Tests. He held England's middle-order together with key contributions in four of the 5 matches. 
While he had 4 useful contributions, he failed to impress in the other 6 innings. Hence, with his consistency of 40%, and being the leading run-scorer for England, Ben Stokes gets a rating of 4.6 
#2: Marnus Labuschagne
Inns: 7 | Runs: 353 | Avg: 50.42 | Hs: 80
Rating: 5.5
After missing the first Test match, Marnus Labuschage came as a concussion replacement for the injured Steve Smith in the second Test match. And Bouy he looked impressive from his first innings. Seeing the miserable struggle of the Australian openers, Marnus Labuschagne held the fort on 5 of the 7 occasions. He has easily been the second-best batsman of the series, and he made sure Australia don't miss Steve Smith in his absence.
Overall, Marnus Labuschagne scored a total of 353 runs from 7 innings at an average of 50.42. He didn't score a century, but has 4 fifty scores to his name. His consistency too was impressive at 71.43%.
So, for being the savior for Australia in Steve Smith's absence, Marnus Labuschage gets a rating of 5.5.
#1: Steve Smith
Inns: 7 | Runs: 774 | Avg: 110.57 | Hs: 211
Rating: 10
What could I possibly say about this modern-day legend?. I would be short of words to describe the epic and legendary performance that Steve Smith gave in the series. He just didn't stop scoring. Whenever he came in to bat, it looked as if England bowlers were clueless, and waited for Steve Smith to do some mistake to get him to get out. He stood like a rock mounting runs after runs letting the world know he is the modern-day Bradman.
Overall, Steve Smith scored a mammoth 773 runs from 7 innings at an average of 110.57. A match-winning performance in the final innings of the fifth Test match would have been a fairytale ending for Smith, but nevertheless, he still gets a rating of a perfect 10 for his performance.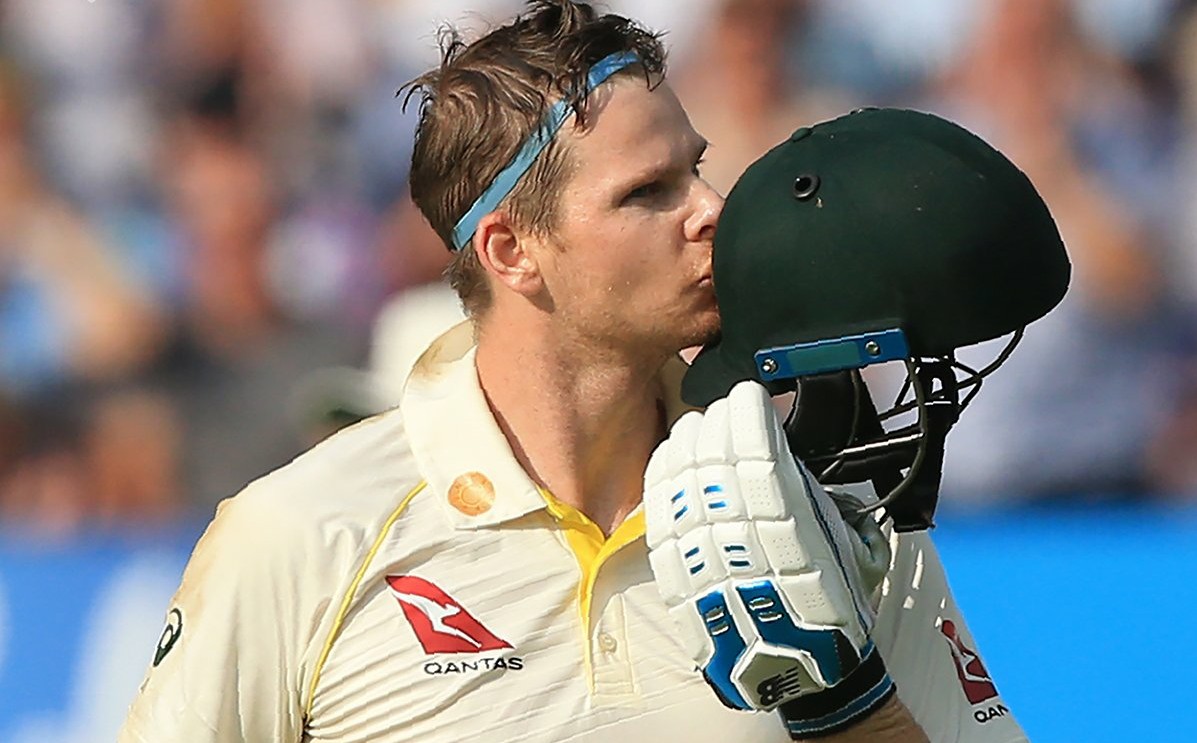 The other batsmen get the rating as follows,
Rory Burns (Eng): 3.9

Joe Root (Eng): 3.4

Matthew Wade (Aus): 3.4

Joe Denly (Eng): 3.1

Jos Buttler (Eng): 2.4
BOWLERS: 
#3: Josh Hazlewood
Inns: 8 | Wkts: 20 | Avg: 21.85 | BBI: 5/30
Rating: 6.5
The power of a disciplined line and length, and focus on the swing once again proved lethal for Australia's second-best Australian bowler, Josh Hazlewood. 
While Hazlewood played just 4 matches, he took a superb 20 wickets at an average of 21.85, and a strike rate of 48.4. He was the second most consistent bowler of the series with a consistency of 75%.
It still baffles me as to why Josh Hazlewood wasn't included in the first Test match. While it didn't cost them the game, It would have certainly made England batsmen's life more miserable. Nevertheless, for his disciplined bowling, Josh Hazlewood gets a rating of 6.5
#2: Jofra Archer
Inns: 8 | Wkts: 22 | Avg: 20.27 | BBI: 6/45
Rating: 7.3
After a stunning performance in World Cup 2019, the cricketing world was eagerly waiting for Jofra Archer, the Test match bowler. There were doubts whether he would be successful in the longest format of the game, but to be honest, Jofra Archer looked absolutely flawless with his performance hurrying the batsmen with his natural pacey bouncers. 
I wish he had played the first match too, which would have given him the chance to be the leading wicket-taker of the tournament. Nevertheless, in the 4 matches he played, Jofra Archer took 22 wickets at a stunning average of 20.27, and a strike rate of 42.5; the best of the series. 
So, for a fantastic debut series, Jofra Archer gets a rating of 7.3.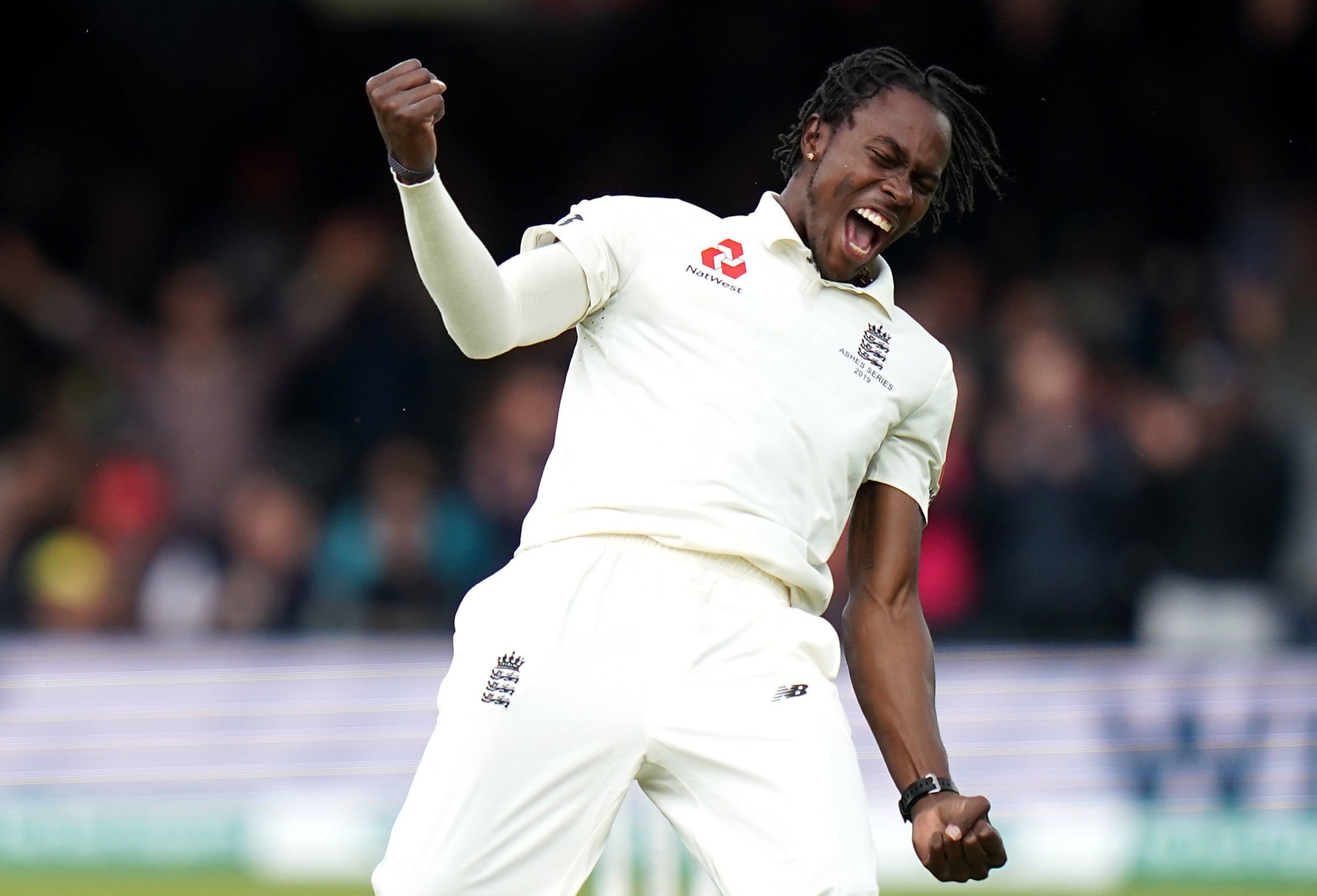 #1: Pat Cummins
Inns: 10 | Wkts: 29 | Avg: 19.62 | BBI: 4/32
Rating: 8.1
The leader of the pack, Pat Cummins was easily the best bowler of the series. He took wickets in all the innings he played, and he took a stunning 2.9 wickets per innings; the best of the series.
Overall, Pat Cummins took a total of 29 wickets from 10 innings at an average of just 19.62, and a strike rate of 43.6. With just 1 failure in the third Test match which Australia lost, Pat Cummins had a consistency of 90%; the best in the series. He is also one of the few bowlers to have taken 25 or more wickets in a series without a 5-wicket haul.
So, for being the best bowler of the series, Pat Cummins gets a rating of 8.1.
The other bowlers get the rating as follows,
Stuart Broad (Eng): 6.1

Nathan Lyon (Aus): 5.2

Jack Leach(Eng): 3.4

Ben Stokes (Eng): 3.2

Chris Woakes (Eng): 2.3
While Ashes did end, I am still suffering the Jet-lag of Ashes, and Steve Smith comes to mind playing those unorthodox cricketing shots 
Anyway, what do you guys think about the report card? Do let us know in the comments.
Also, if you liked the article, please give a positive rating down below. 
---
ALSO READ: World Test Championship 2019-21: Finalists Prediction and Fixtures Analysis
---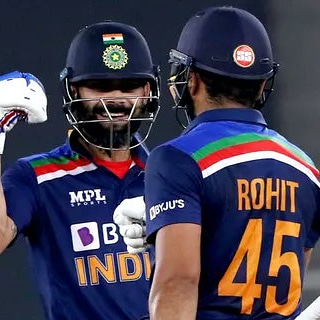 Adesh Kothari is the founder of AK4Tsay1 Cricalytics.
Cricket to him is like what 'Football is to Lionel Messi', 'Singing is to Lata Mangeshkar', 'Dancing is to Michael Jackson', and what 'Acting is to Clint Eastwood'.
Besides his effervescent love for Cricket, Adesh is an MBA by qualification.