India Tour of West Indies: 3 players who deserved to be in the squad
Shubman Gill, Ruturaj Gaikwad, and Mayank Agarwal among the deserving players who missed the bus for the West Indies tour.
Team India recently announced the squad for the West Indies tour for all the three formats. They are to play 3 ODIs, 3 T20Is and 2 Tests starting August 3.
From a team standpoint, no major surprises were seen in Tests and ODIs, however, the shortest format saw many new faces in the Indian team.
But, who all performed exceptionally well in the domestic circuit, but couldn't convert his form into an opportunity? Let's look at the three names who deserved to be in the squad. 
3: SHUBHMAN GILL
I don't think Shubman Gill could have done anything more to get his name in the official squad for the ODIs or T20Is for the West Indies tour. 
The talented opener has been milking runs playing for India A. In the 18 matches he has played since last June, he has scored a total of 754 runs at an average of 50.27, and a strike rate of 89.54.
Even in the most recent tour, Gill was awarded the player of the series for scoring 218 runs from 4 innings at an average of 54.5 and a strike rate of 98.19.
Also, not just for India A, Gill has been pretty successful in Ranji too. He scored a total of 728 runs from 9 innings at an astonishing average of 104 in the 2018-19 season.
So, Shubman Gill definitely deserved a chance in one of the formats. However, the presence of three openers, Rohit Sharma, Shikhar Dhawan, and KL Rahul has put him on the waiting list. 
 2: RUTURAJ GAIKWAD
Ruturaj Gaikwad has only recently come into recognition post his selection for Chennai Super Kings in IPL 2019. 
The talented opener from Maharashtra has been the most consistent batsman for India A in the last few tournaments. In the 9 innings he has played, Ruturaj has scored a total of 677 runs at a superb average of  84.62, and a strike rate of 116.5.
In competition with Gill, Rahane, Mayank, etc., Ruturaj has made a niche for himself with his aggressive batting and composed technique. 
No doubt Ruturaj has a lot of potentials, but he would have to wait for some more time to get into the national side. However, the kind of talent he is, It is only a matter of time before we see Ruturaj Gaikwad consistently in Blue colors.
Ruturaj Gaikwad has been the most consistent performer playing for India A | Image Source: BCCI
1: MAYANK AGARWAL
Having flown in as a backup opener for the injured, Vijay Shankar in World Cup 2019, Mayank Agarwal would be the most surprising and deserving name to miss out from the squad. 
Mayank has been one of the most consistent performers in the domestic circuit for the last few years. During last year playing for India A, Mayank has scored 572 runs from 10 innings. He scored this at an average of 57.2, and a strike rate of 101.23. 
While Mayank is the first-choice opener for Test matches, he should have been taken as a backup opener in the T20Is at the least. 
But, as said by the chairman of selectors, MSK Prasad, Mayank too is on the waiting list. He missed out due to the presence of regular three openers in the squad. 
CONCLUSION
All the three are very talented, and have been performing consistently in the domestic tournaments. If not in major tournaments, BCCI should find a way to play them in future bilateral series.  
---
ALSO READ: The emergence of the talented, Mayank Agarwal
---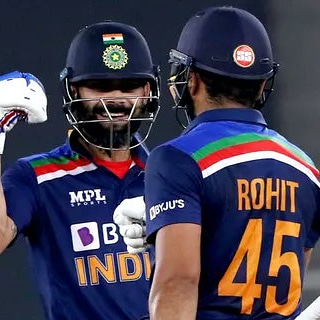 Adesh Kothari is the founder of AK4Tsay1 Cricalytics.
Cricket to him is like what 'Football is to Lionel Messi', 'Singing is to Lata Mangeshkar', 'Dancing is to Michael Jackson', and what 'Acting is to Clint Eastwood'.
Besides his effervescent love for Cricket, Adesh is an MBA by qualification.