India vs West Indies: 5 exciting players to watch out for
Navdeep Saini, Rahul Chahar, and Rishabh Pant, the exciting players to watch out for in India vs West Indies series.
As Team India departed for West Indies today, evening, everyone seemed to be in the happy mode. Virat Kohli, who addressed the media before departing cleared all the air surrounding the rumors of his rift with Rohit Sharma. 
This would be Team India's first official tour since World Cup 2019, and they would be competing with West Indies in all the three formats including the Test Championship debut.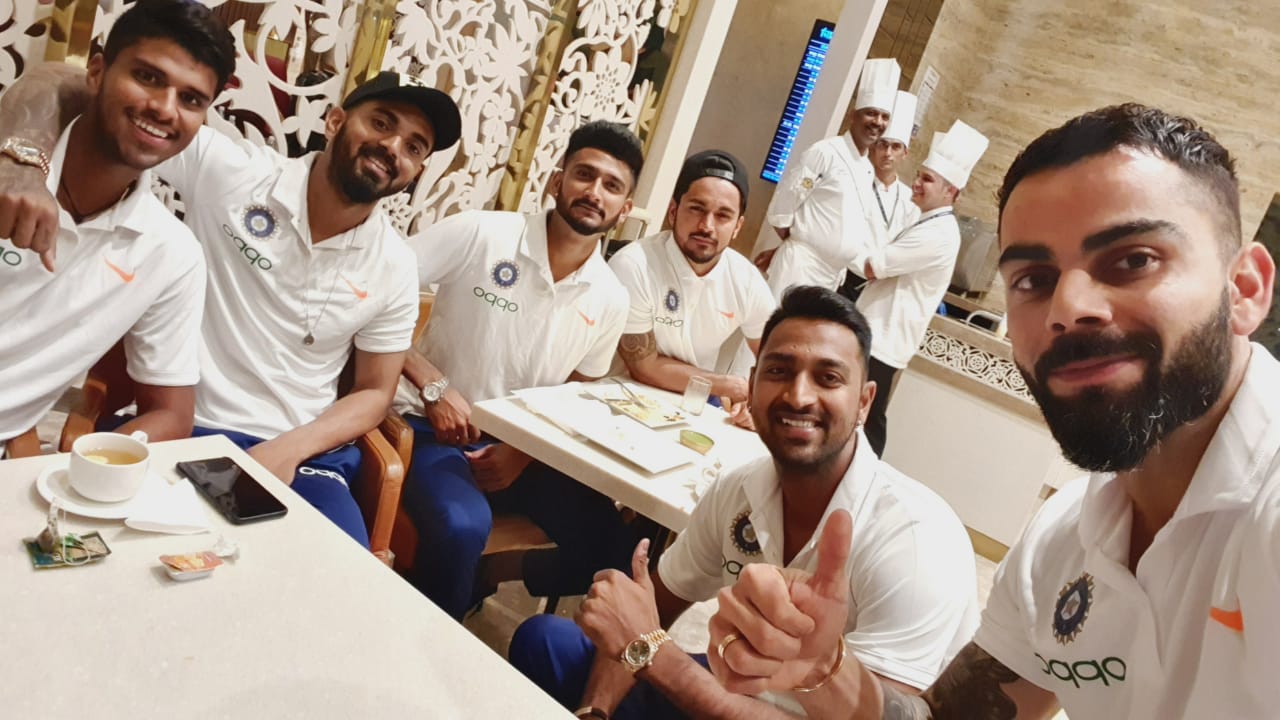 Virat Kohli took to Instagram before departing for West Indies | Image Source
As the team gears up to prepare to play West Indies, it is a wonderful opportunity for so many young talents to prove their potential, and few others to confirm their place in the shacky middle-order. 
So, with so many exciting talents at the display, which are those 5 players to watch out for? Let's find out. 
#5: MANISH PANDEY
The talented batsman from Karnataka, and Virat Kohli's U19 teammate, Manish Pandey would be one of the players to watch out for in the ODI and T20I series. 
Manish Pandey first came into the recognition in IPL 2009, where he became the first Indian player to hit a century. However, life has not been easy for talented Kannadiga since then. He has never managed to live up to the expectations, and could never secure his place in the team.
In the limited opportunity, he has got in ODIs, Manish Pandey scored 440 runs from 18 innings at an average of 36.67, and a strike rate of 91.85. While these are not bad numbers, these are not good either.
Playing for India A, Manish has performed exceptionally well scoring 626 runs from 12 innings at an average of 104, and a strike rate of 101. But, he does this all the time. Performs exceptionally in domestic tournaments, but doesn't impress at the International level.   
Given Team India's middle-order woes, can he recreate his domestic form at the International level to seal his place as a middle-order batsman for Team India?
#4: NAVDEEP SAINI
No doubt, Navdeep Saini is a hot property in the Indian Cricket team currently. A tall pace bowler, who can hit the deck hard, and can bowl 150+ consistently is a sheer joy to watch.
Such has been his aura that even Virat Kohli couldn't stop complimenting his bowling efforts, and so much so that he was a standby bowler for Team India at World Cup 2019. 
Navdeep, a find of Gautam Gambhir came into recognition while playing for Delhi in the Ranji Trophy. However, his popularity grew leaps and bounds when he represented Royal Challengers Bangalore under Virat Kohli. 
While he didn't have an outstanding IPL 2019, it was his impact and the ability to surprise the batsman with the sheer pace that got everyone's attention. 
Saini looks like a prospect for future, and would be a star alongside Jasprit Bumrah if handled properly. No doubt, we are all excited to see Saini shine in Indian colors.  
#3: SHREYAS IYER
Another batsman, who was once a prospect for the number 4 position, but couldn't make that spot his own.
The Delhi Capitals' captain, Shreyas Iyer has had his chance to seal the number 4 spot. Unfortunately, unlike Manish Pandey, Iyer wasn't given a consistent run in ODIs. In the 5 innings he has played, Iyer has scored a total of 210 runs at an average of 42, and a strike rate of 96.33. Is this bad to keep him out?.
Playing for India A since last June, Iyer hasn't done that well. In the 5 series he has played, he scored a total of 637 runs from 19 innings at an average of 35.39, and a strike rate of 84.94.
While his performances in Domestic cricket doesn't inspire confidence, he is way better than what his stats show. If we ignore the stats, for the time being, Iyer deserves a consistent run for the talent he is.
#2: RAHUL CHAHAR
Just like Navdeep Saini, Rahul Chahar has come into recognition through his impressive performances in IPL 2019.
He was Mumbai Indians' premier spinner, and he didn't disappoint them a bit. In the 13 matches he played, he took a total of 13 wickets at an economy rate of 6.55. Even for India A, he has been excellent accounting for 11 wickets from 5 outings at an economy rate of 4.7. 
These are impressive numbers for someone who was just playing his first IPL tournament, and who has just recently started playing for India A. 
Having jumped the popularity matrix so speedily, Rahul Chahar would be an exciting prospect to watch out for. We just hope, he lives up to the expectations, and plays with complete freedom in the T20I series. 
#1: RISHABH PANT
Last but not least, the talented, Rishabh Pant would be the most interesting player to watch out for.
After MS Dhoni made himself unavailable for the West Indies tour owing to two months of paramilitary training, Pant was chosen as the first choice wicket-keeper in all the three formats.
This is big news in the camp because, since MS Dhoni's debut in 2004, no other wicket-keeper has represented India in all the three formats in a single tour.
The pocket-sized dynamite has already impressed with his performance in Tests having hit centuries in England and Australia. However, he hasn't had success in limited-overs cricket.
Considered as the next big thing in World Cricket, Pant's major challenge would be to improve his wicket-keeping. It is definitely not easy to get into MS Dhoni's shoes, but if there's one wicket-keeper batsman out there who can do it, it is the 21-year-old, Rishabh Pant.
So, these are the 5 exciting players who would be wanting to perform well in the West Indies tour.
What do you guys feel about them? Let's know in the comments section below. 
---
ALSO READ: India Tour of West Indies: 3 players who deserved to be in the squad
---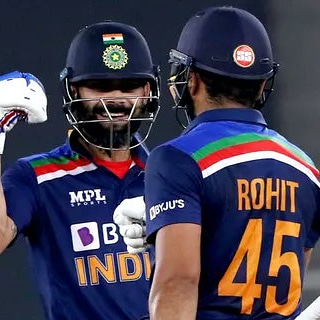 Adesh Kothari is the founder of AK4Tsay1 Cricalytics.
Cricket to him is like what 'Football is to Lionel Messi', 'Singing is to Lata Mangeshkar', 'Dancing is to Michael Jackson', and what 'Acting is to Clint Eastwood'.
Besides his effervescent love for Cricket, Adesh is an MBA by qualification.