IPL 2020 Auction: 3 Indian Wicket-keeper batsmen to watch out for
Vishnu Vinod among the top Indian wicket-keeper batsmen to watch out for at the IPL 2020 Auction.
If we look at the history of IPL, very few pure Indian wicket-keeper batsmen have made a name for themselves. Barring a few wicket-keepers, franchises have usually gone behind overseas Glovemen, or have been content with makeshift wicket-keepers like Robin Uthappa, KL Rahul, etc.
However, the trend is slowly shifting now. Teams have figured out that unless there's a supremely talented overseas wicket-keeper batsman available, a solid Indian wicket-keeper talent is the way forward in the IPL. 
Even the demands of the wicket-keepers have changed. Gone are the days when a wicket-keeper's primary job was behind the wicket. Their batting skills have also come under the scanner as teams now prefer a solid wicket-keeper batsman in their ranks.
Coming to IPL 2020, almost every team has a wicket-keeping option in its roster. However, a few teams would want to upgrade their options, while other teams would want to sign a couple of reinforcements.
The domestic contingent at the upcoming auction will consist of a few decent wicket-keepers. In this article, we have listed three Indian wicket-keepers, who will be at the top of the priority list for the franchises at the IPL 2020 Auction.
#3 KS Bharath – Andhra Pradesh
KS Bharath is the latest name being heard across the country for the coveted wicket-keeper spot in the Indian Test Team. The talented Andhra wicket-keeper was recently included as a cover for Wriddhiman Saha in the second match of the home Test series against Bangladesh.
Despite being a specialist in the longest format, and being the universal skill that he excels in, Bharath can be a good option in the T20s too. Especially in the IPL, the time is right for KS Bharath to make his mark in the competition.
Even though he is a safe bet behind the stumps, Bharath may not boast of the attacking shots in his batting repertoire, something that is a must in IPL. The youngster is more suited to playing a patient knock, with more focus on picking the gaps and timing the ball.
However, if teams can invest in Bharath, there could be an opportunity for him to evolve as a T20 batsman too. With this category of players scarce at the upcoming auction, a bet on Bharath is worth taking. The outcome can go either way, but a solid wicket-keeping option will be a part of the team's roster.
Teams that can target KS Bharath: Royal Challengers Bangalore, Kings XI Punjab, and Rajasthan Royals
#2 Robin Uthappa – Kerala
In IPL, Robin Uthappa would probably be the first player who spurred the idea of a 'makeshift wicket-keeper'. Primarily a top-order batsman, Uthappa's ability to keep wickets helped his team find the right balance on many occasions.
However, it has been almost 2 years since Uthappa has stood behind the stumps since Dinesh Karthik took this responsibility at KKR. Even his domestic sides, Saurashtra and Kerala have not given him the task of keeping. 
That said, with a wealth of experience behind him, Uthappa can still be relied upon with gloves. Add to this his experience with the bat, Uthappa will be an attractive package for many franchises. While Uthappa may not be at this prime best, his  technique and temperament mark him above many other batsmen in the auction.
Teams that can target Robin Uthappa: Royal Challengers Bangalore, Kolkata Knight Riders, and Rajasthan Royals
#1 Vishnu Vinod – Kerala
Vishnu Vinod has played IPL cricket in the past. In 2017, Royal Challengers Bangalore picked the Kerala cricketer as an injury-replacement for KL Rahul. Although the youngster did impress with a few cameos, he never cemented his position in the line-up. Released at the end of that season, Vishnu has not been part of IPL since then.
However, things are different for Vishnu right now. After a spectacular show in the Vijay Hazare Trophy 2019  where he finished as the tournament's highest six-scorer, the right-hander's stock has suddenly risen. Apart from his attacking instincts, Vishnu also showed his ability to construct innings in a few of the knocks.
Moreover, Vishnu is a proper wicket-keeper who is technically proficient with the gloves. These attributes fit well for teams looking for a backup in this department. Especially for a team like Kings XI Punjab which might have to do with KL Rahul as the only wicket-keeping option, Vishnu will provide some much-needed depth in the squad.
Teams that can target Vishnu Vinod: Kings XI Punjab and Royal Challengers Bangalore
Thanks for reading the article! Which Indian keeper has a great chance at IPL 2020 Auction? Do let us know in the comments. 
---
ALSO READ: IPL 2020 Auction: 5 Players Aged 34+ that can attract huge bids
---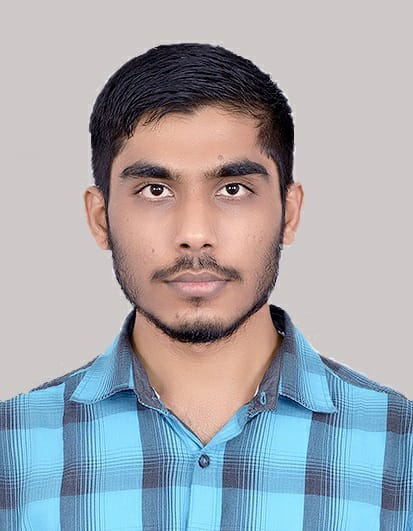 Nesara is an Author at AK4Tsay1 Cricalytics. He is an Engineer by profession. Watching Cricket, Football & Movies is one of his topmost priorities within the day.