IPL 2020 Auction: 5 Players Aged 34+ that can attract huge bids
Dale Steyn may be aged, but he is one of the potential players to attract huge bids at the IPL 2020 Auction.
The formula to construct a successful IPL team has always been difficult to Crack for most of the teams. While in 2018, a team of experienced campaigners ran the show for Chennai Super Kings, a decade earlier in 2008, Shane Warne had taken a bunch of youngsters all the way to the trophy.
All said and done, teams usually try to strike a good combination of the right mix of experience and youth in their roster. While it is understandable that the youngsters find their footing right in T20s, the experienced pros have also found ways to contribute in this format.
Hence, despite all the spotlight that falls on the younger cricketers, the older and wiser players have also not been far behind in this format. In IPL 2020 Auction too, the demand for such players will be high, and we can expect a fair amount of money getting diverted to this segment of cricketers.
On that note, we list down 5 experienced and potential players that could attract huge bids at the IPL 2020 auction.
#5 Lendl Simmons | West Indies | Age 35
Lendl Simmons earned his way back to the West Indies team after a good show in the Caribbean Premier League. Even in the recently played T20I series against India, Simmons played a match-winning knock in the second game.
Having played in the IPL before, Simmon's experience would be very useful for a few teams that are short of good openers. While he can be inconsistent at times, when he gets going, the right-handed opener can be a dangerous batsman.
KKR and RCB, who are in need of good openers for IPL 2020 could target this player. More so, if  RCB acquire his services, and if  Simmons scores score quickly in at least half of the games, the result could be terrific with the dangerous duo of Virat Kohli and AB de Villiers following him.
Teams that can target Lendl Simmons: KKR and RCB
#4 Mahmudullah | Bangladesh | Age 34
Mahmudullah is an extremely underrated cricketer in world cricket currently. An able aggressive middle-order batsman, Mahmudullah is a good off-spinner too apart from being a good fielder. At 34, he is a potential match-winner for the Bangladesh Cricket Team.
Sunrisers Hyderabad, who are in the look-out for a replacement for Shakib Al Hasan can find no better replacement than his fellow countryman. Mahmudullah can tighten the lower middle-order, and also assist Rashid Khan in the spin bowling department. Although he is similar to Mohammad Nabi, Mahmudullah's batting abilities rank him much higher than the experienced Afghan.
CSK, on the other hand, can target Mahmudullah at the Auction. Mahmudullah is a multi-utility cricketer, a category of players Dhoni always favors in his team. KKR can also target his service to add solidity in between Dinesh Karthik and Andre Russell in the line-up.
Teams that can target Mahmudullah: SRH, KKR, and CSK.
#3 Yusuf Pathan | India | Age 37
It is very unlikely that 37-year-old Yusuf Pathan would get a straight ticket to an IPL playing XI next season. The 2007 World T20 winner struggled for form last season, and his recent domestic performances have not been encouraging either. Having said that, Yusuf is an experienced professional who can still win games on his own. 
At Mumbai Indians, Yusuf can play with a lot more freedom. The stadium suits him, and for the franchise, they can add spice to their lower middle-order by signing the player. Delhi Capitals too need firepower in their lower middle-order. They lack a big-hitter and hence, Yusuf Pathan would be a decent pick for them.
Teams that can target Yusuf Pathan: MI and DC

#2 Robin Uthappa | India | Age 34
Robin Uthappa recently saw the end of his most successful IPL phase when KKR released him back to the auction pool. Although his current form can be debatable, Robin's versatility could help him attract huge bids at the auction.
RCB need a backup wicket-keeper, and a specialist opener. The local boy fits the bill perfectly, and could be an ideal candidate for the struggling squad. The same is the case with Rajasthan Royals, who are looking for a replacement for Ajinkya Rahane and Rahul Tripathi in their team.
Kolkata Knight Riders, who released him on account of his higher price may want to resign him at a lower price. Meanwhile, Anil Kumble's KXIP can also think of adding yet another Karnataka cricketer to their roster. 
Looking at Team's demands and Robin Uthappa's multi-utility, Robin Uthappa could end up as one of the most expensive players at the IPL 2020 Auction. 
Teams that can target Robin Uthappa: RCB, RR, KKR, and KXIP.

#1 Dale Steyn | South Africa | Age 36
Former World No.1 bowler, Dale Steyn finds himself back under the hammer for IPL 2020. After a promising two-match stint with RCB last season, Steyn has followed it up with a fine show in the Mzansi Super League. The South African picked 15 wickets from 8 games, and currently stands as the second-highest wicket-taker in the competition.
At 36, Steyn comes with a bag-load of experience in Indian conditions. Unlike the earlier time when he used to rely more on pace and swing, the player has now evolved into a T20 cricketer. He boasts of plenty of tricks up his sleeve, all of which could result in consistent wickets.
Hence, Steyn could be one of the oldest players to earn a contract at the upcoming auction. Going by the retained list of all the squads, Kings XI Punjab and Royal Challengers Bangalore look the likeliest to snap up his services.
Teams that can target Dale Steyn: RCB and KXIP

Thanks for reading the article! Can you guess the final sale price of these players at the IPL 2020 Auction? Do let us know in the comments. 
---
ALSO READ: IPL 2020: The Most Expensive XI of the Tournament (Costs More than 1 Billion)
---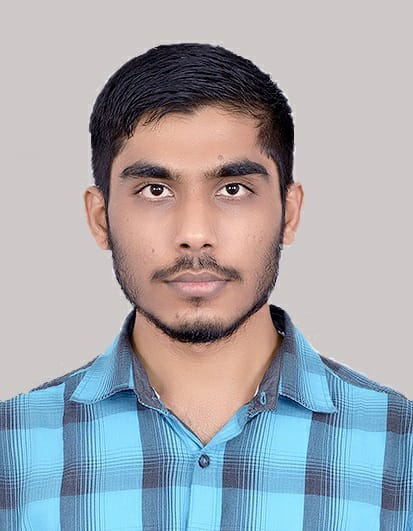 Nesara is an Author at AK4Tsay1 Cricalytics. He is an Engineer by profession. Watching Cricket, Football & Movies is one of his topmost priorities within the day.