IPL 2020 UAE: Top 5 Players who can make a strong comeback
Ben Stokes and Sunil Narine among the top players who will look to make a strong comeback in IPL 2020. 
Although a domestic competition, the standards in IPL are no less than those at the international level. Hence, success doesn't come assured even if you are coming off a solid season for your country, or have done well in the earlier editions of the IPL tournament. 
The upcoming season, IPL 2020 would possess a few dynamics this time around. Not only would the enforced break make it challenging for the players, but also the playing conditions, which would be  slightly different. While that affirms a level-playing field, a few players would have an added baggage for the forthcoming edition.
Some of these players have been underwhelming in the recent editions while a few have failed to reciprocate their international form in the tournament. A top IPL 2020 would help them in accentuating their IPL careers and, in some cases, their international careers too. On that note, let's look at five top players who would want to make a statement in IPL 2020. 
Ambati Rayudu (CSK)
Not so long ago, everything was belatedly coming in place for Ambati Rayudu. He took IPL by storm in 2018 by scoring over 600 runs, and was also recognized as India's solution to number 4 conundrum. However, a short lean patch just before World Cup 2019, and Rayudu lost his WC spot and ultimately had to separate from the game.
The previous IPL was clouded by these controversies, and that did not help him. The Hyderabad born batsman could muster just 282 runs from 17 games in a campaign that included just a single fifty. This stat was unbelievably low for a batsman who had made an astonishing 602 runs the season before.
The ability in him is something that cannot be argued about. It is just the mindset, and for affairs of this issue, CSK is the best place to be. MS Dhoni is known to back his players, and Rayudu must take full advantage of it. In Raina's absence, dropping Rayudu is unlikely, and hence, opportunities would not be limited. UAE pitches would suit his style, and with so many factors his way, a late return to the Indian Team cannot be ruled out if he has a breathtaking season.
Mayank Agarwal (KXIP)
It is strange that despite being a starter for the Indian Team, and a potential member in all three formats, Mayank Agarwal is yet to have a defining season in IPL. This is despite Mayank initially coming through the ranks as a T20 cricketer, and going extremely rank for Karnataka. 
In 2019, the Karnataka opener scored 332 runs for KXIP while batting at the top. He could manage just two fifties, while his average was hovering around the 25-mark. Peculiarly, 2019 was his best year for the Indian Team in whites as he scored 754 runs from 11 games during this period, and was by far the best opener across all teams.
Mayank cannot afford himself to become one-dimensional, and the upcoming season would be very crucial for him. He could either open or bat at No.3, and that means he would have plenty of deliveries to construct a score. Moreover, he should be in good touch for the likes of KL Rahul and Glenn Maxwell to play freely. Hopefully, all of it happens in the next few months.
Sunil Narine (KKR)
Once a heartthrob spinner of IPL, Sunil Narine has had a few issues lately. While part of this has to be blamed to the pitches of Kolkata and management of KKR, the major issue has been his remodelled action, which has lost the charm it once had. We say it's severe because the threat that Narine usually brings with his bowling is slowly declining. Stats-wise, the West Indian amassed 67 wickets in his first three seasons for KKR, while the last three editions, he has managed just the 37 wickets.
Of course, Narine has added batsmanship to his repertoire, but KKR would be focussed more on his bowling; especially in UAE. While anything that emanates from his bat is a bonus, Narine would strive to rediscover his lethal self in UAE. Last time around in the Arab Nations in 2014, Narine was the highest wicket-taker, and the expectations would be the same in 2020 too.
Kuldeep Yadav (KKR)
After beginning perfectly well in IPL and International cricket, Kuldeep Yadav has gone into a lull in his T20 career at the moment. While he is still young, and arguably India's best wrist-spinner at the moment, he still needs to step up, and conditions in UAE for IPL 2020 would just suit him. 
Kuldeep just bowled eight overs for India in 2019. That's a low volume, and lack of form being one-dimensional has all led to that. In IPL too, Kully is enduring a dull phase. In 2019, he collected only four wickets, and halfway through, he was even dropped from the squad. To put matters into introspection, the UP bowler had picked up 17 wickets in 2018.
Yet again, there is no doubt of skill, but it is just the mindset that needs a swap. Assisting conditions could help, and in UAE, that's taken care of. He also needs confidence and support, both of which KKR must provide to get him back to form.
Ben Stokes (RR)
While you are talking about the likes of Hardik Pandya and Andre Russell to be the best all-rounder in the competition, in world cricket, the discussion is just two words, "Ben Stokes". Sadly though, the name doesn't echo much in IPL as his performance has been rather lull. 
While Stokes hasn't played a lot of T20Is, in ODIs and Tests, he has been in unbelievable form. In IPL though, the last two seasons have been underwhelming. He has produced 319 runs and 14 wickets for RR, and this combined stat is close to his numbers when he played for Rising Pune Supergiants in his debut season.
While Stokes doesn't have International commitments, he is most-likely to miss the first half due to personal issues. This could be a big factor for Rajasthan Royals. Nevertheless, the break could help him, and he would come back stronger. However, he has to tackle the unfavorable UAE conditions, something that could linger at the back of his mind.
Apart from these five, eyes would also be on some other star players like Robin Uthappa, Jayadev Unadkat, Glenn Maxwell, Manish Pandey, Vijay Shankar, Umesh Yadav, Siddharth Kaul, Washington Sundar, and Shivam Dube. 
Thanks for reading! Which of these players do you think will emerge successful in IPL 2020? Please, let us know in the comments.
---
ALSO READ: IPL 2020 UAE: Top 5 Most Consistent Batsmen in the history of IPL
---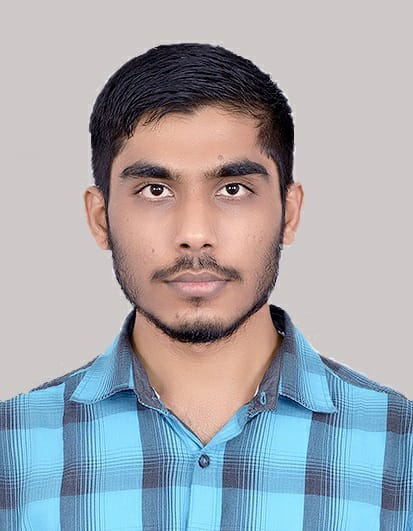 Nesara is an Author at AK4Tsay1 Cricalytics. He is an Engineer by profession. Watching Cricket, Football & Movies is one of his topmost priorities within the day.