KL Rahul or Shikhar Dhawan- Who should open in T20Is?
KL Rahul and Shikhar Dhawan make for an interesting choice for the second opening slot in T20I cricket. 
It is no secret that Team India's batting rely heavily on the top 3 batsmen. While prior to 2019, Shikhar, Rohit, and Kohli were the backbone of Indian batting line up, the year 2019 saw the emergence of few talented cricketers like KL Rahul and Shreyas Iyer.
While Iyer ensured his spot in the middle-order by producing consistent performances, KL Rahul is facing tough competition from Shikhar Dhawan even after being in red hot form in white-ball cricket. 
KL Rahul has had a bumpy ride in Test cricket, and he was later dropped from the Test squad. However, much like Rohit, Rahul's game in white-ball cricket remains unperturbed. Not the first choice opener, KL picked up from where Shikhar left in 2019 World Cup. 
Since the 2019 World Cup, KL Rahul has been scoring heavily as an opener, and making a strong case for the upcoming T20 WC, more as a primary opener rather than as a backup. But, is that enough for him to be preferred above Shikhar Dhawan alongside Rohit Sharma at the top? Let's find out in this article. 
T20 International Statistics
KL Rahul averages 43.76, and strikes at 146.46 in T20Is. He has 2 centuries and 8 half-centuries to his name. As an opener too his numbers are good with an average of 43.68, and a strike rate of 145. Surprisingly, KL has no century as an opener, and that is the spot he has been fighting for. 
Shikhar Dhawan, on the other hand, averages 27.85, and strikes at 128.21 in T20Is. Overall, he has 9 half-centuries to his name. So, If we go by numbers purely, KL Rahul's T20I numbers look far better when compared with Shikhar Dhawan.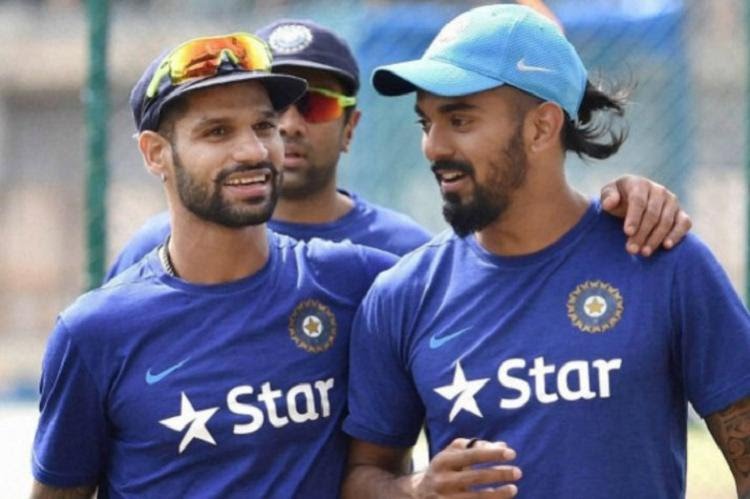 ICC Tournaments' Performances
This is one area where Shikhar Dhawan usually aces with his performance. However, if we observe closely, it is Dhawan's 50-overs dominance that makes him stand-out in the ICC tournaments. But, if we look at his world cup numbers in T20Is, they stand mediocre with 74 runs from 7 innings at an average of 10.57, and a horrible strike rate of 83.14. 
On the other hand, KL Rahul has not featured in any T20 WC match so far. His selection in T20I team is an outcome of his brilliant run in 50-over format, especially during 2019 WC. So far, he has been playing bilateral T20 series, and lacks exposure to big stage tournaments. However, IPL experiences can be handy, and can be considered as a proxy to big tournaments where KL has been in sublime form since the last 2 editions. 
Partnership with Rohit
Shikhar and Rohit have opened the innings for India on 52 occasions in T20Is. The partnership has an average of 33.51, and a strike rate of 138. They have had a partnership of 100+ four times, and on seven occasions they stitched together 50+ runs. 
Rahul and Rohit opened for India in only 14 matches, but have been extremely professional with both complementing each other really well. This is also reflected from their partnership numbers- an average of 63, a strike rate of 173 with three 100+ runs and three 50+ partnership. 
Conclusion:
As a captain and a coach, Virat and Shastri would have tough times in selecting Rohit's partner for the upcoming T20 WC. Although KL Rahul is leading the race at this moment with solid performances, Shikhar is known for producing critical knocks, and has an advantage being the only left-hander in the top-order.
'Once Rohit returns, will be difficult to choose between Shikhar & Rahul', says India captain #ViratKohli ahead of the 1st T20I against #SriLanka #RohitSharma #INDvSL #KLRahul #ShikharDhawan #TeamIndia pic.twitter.com/64UTgTMQrQ

— Cricbuzz (@cricbuzz) January 4, 2020
India have a few International series against Sri Lanka, New Zealand, and Australia to test both, Shikhar Dhawan and KL Rahul before they set their mood for IPL 2020, which would act as the ultimate decider for the second opening slot alongside Rohit Sharma. 
---
ALSO READ: Exclusive: 2010 Decade's Top 5 Most Consistent Batsmen in ODIs
---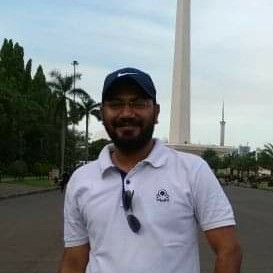 Keval Bhatt is an Author at AK4Tsay1 Cricket.
He is an avid cricket fan, and is a finance consultant by profession.