MS Dhoni's Shocking Retirement Leaves Cricketing Fraternity Speechless
A day after leaving for Chennai to kick-off his IPL 2020 UAE journey, MS Dhoni announces a shocking retirement from international cricket. 
August 15, 2020 should definitely be termed as 'Saudade'. While India celebrates its 74th Independence day, MS Dhoni's retirement at 19:29 hrs has made us end our day with all sadness. As if the COVID-19 pandemic wasn't enough, MS Dhoni's sudden and shocking retirement has left the entire cricketing fraternity speechless.
The former Indian captain, who last played for Team India in the World Cup 2019 semi-final against New Zealand has finally said bid-adieu to International Cricket. The decision came amidst his journey with the CSK camp to UAE to play IPL 2020. It was only yesterday that he looked all happy after joining the CSK camp in Chennai, but announcing this decision amidst such a happy moment for all his fans was completely out of the blue.
His announcement isn't very uncharacteristic though. He had done the same during 2014 when he shocked the world with his retirement from Tests, and it was expected of MS Dhoni to do something like this. However, this coming on India's Independence day, and him being with his core CSK group was completely shocking.
MS Dhoni Stats:
To recap, MS Dhoni began his international career on 23rd December, 2004, where he was run-out off the first ball. He then ended his international career on 10th July, 2019, again with a run-out. Overall, he played for a total of 5312 days in the International arena.
Statistically, MS Dhoni made a total of 17266 runs in his International career with 4876 runs in Tests, 10773 runs in ODIs, and 1617 runs in T20Is. He has a total of 634 catches and 195 stumpings to his name. He also remains the only captain to win all the three prestigious trophies- T20 World Cup, ODI World Cup, and Champions Trophy. 
Here's his official announcement video on Instagram:
While MS Dhoni announced his retirement, here's how the Cricketing fraternity reacted to his decision.
Twitter Reactions:
Every cricketer has to end his journey one day, but still when someone you've gotten to know so closely announces that decision, you feel the emotion much more. What you've done for the country will always remain in everyone's heart…… pic.twitter.com/0CuwjwGiiS

— Virat Kohli (@imVkohli) August 15, 2020
A little tribute. In his style…..#MSDhoni pic.twitter.com/SNFQVtc2kK

— Harsha Bhogle (@bhogleharsha) August 15, 2020
NEWS : MS Dhoni retires from international crickethttps://t.co/jvTJ4wVmeq#ThankYouMSDhoni 💙 pic.twitter.com/JB6ZxhU6dx

— BCCI (@BCCI) August 15, 2020
Your contribution to Indian cricket has been immense, @msdhoni. Winning the 2011 World Cup together has been the best moment of my life. Wishing you and your family all the very best for your 2nd innings. pic.twitter.com/5lRYyPFXcp

— Sachin Tendulkar (@sachin_rt) August 15, 2020
The helicopter has landed! #ThankYouDhoni pic.twitter.com/b1DmNvZzNp

— SunRisers Hyderabad (@SunRisers) August 15, 2020
To have a player like him,Mission Impossible. Na Koi Hai,Na Koi Tha, Na Koi Hoga MS ke jaisa. Players will come & go but there won't be a calmer man like him. Dhoni with his connect with people having aspirations was like a family member to many cricket lovers. Om Finishaya Namah pic.twitter.com/glemkBUwWT

— Virender Sehwag (@virendersehwag) August 15, 2020
Congratulations @msdhoni on a great International career. It was an honour to play alongside. Your calm demeanour and the laurels you brought as skipper will forever be remembered and cherished. Wishing you the very best.

— Anil Kumble (@anilkumble1074) August 15, 2020
There's only one #MSDhoni. Thank you my friend and elder brother for being the biggest inspiration in my career. Will miss playing with you in the blue jersey but am sure you will always be there for me and will keep guiding me 🙏🏾🇮🇳 #7 pic.twitter.com/Q3j9pbcOGy

— hardik pandya (@hardikpandya7) August 15, 2020
Mahendra Singh Dhoni retires from international cricket. The story of cricket will never be complete without him. Video tribute coming up shortly. What a legend! #DhoniRetires #mahendrasinghdhoni pic.twitter.com/iFdFdHulRX

— Shoaib Akhtar (@shoaib100mph) August 15, 2020
MS Dhoni finishes off in style!#ThankYouDhoni 🇮🇳 @msdhoni pic.twitter.com/T6346B2fVW

— Mumbai Indians (@mipaltan) August 15, 2020
MS Dhoni on Instagram: Consider me retired from 19:29 👀 pic.twitter.com/ZEgJL82x3h

— ICC (@ICC) August 15, 2020
What Ganguly was to Yuvraj, Sehwag, Zaheer & Co. MS Dhoni was to Virat, Rohit, Raina & Co. Champion leader, a man who commanded respect, & brought joy to millions of cricket lovers! Well played @msdhoni.
Happy retirement from Intl. cricket!#PlayBold #MSDhoni #DhoniRetires pic.twitter.com/EDDXtPU7K2

— Royal Challengers Bangalore (@RCBTweets) August 15, 2020
Seeing Dhoni's journey from a small town boy into a match-winner and one of the most astute leaders the world has seen was remarkable. Thank you for the wonderful memories, Mahi. It was my privilege to play alongside you and I will always cherish the memories we shared together. pic.twitter.com/NgCUdR6aSN

— VVS Laxman (@VVSLaxman281) August 15, 2020
The master 🙌 pic.twitter.com/VLhmZ4IDk6

— Wisden India (@WisdenIndia) August 15, 2020
Thank you @msdhoni bhai for everything ❤️🇮🇳 #7 Lots of love ❤️ pic.twitter.com/63igFx3Y9m

— Khaleel Ahmed (@imK_Ahmed13) August 15, 2020
Thank you @msdhoni bhai for your contribution to Indian cricket, and the mentorship over the years. Congratulations on a remarkable career, and best wishes for the journey ahead! pic.twitter.com/pQfIzEJnHe

— cheteshwar pujara (@cheteshwar1) August 15, 2020
Can't imagine any one else wearing a Number 7 India jersey again. Thank you for the unforgettable memories #MSDhoni. See you in UAE.

— Mohammad Kaif (@MohammadKaif) August 15, 2020
OMG ! #MSDhoni Can't Expect From U Man !

— AB De Villiers 🇿🇦 (@ABdeVilliersOf) August 15, 2020
Unforgettable in blue. See you in yellow. #MSDhoni

— Harsha Bhogle (@bhogleharsha) August 15, 2020
Great Leader great finisher and more importantly great human being @msdhoni Bhai . Thank you for all the memories ♥️♥️ pic.twitter.com/s9ePl4M275

— Rashid Khan (@rashidkhan_19) August 15, 2020
After 538 appearances, 17266 runs, 16 x 💯, 108 half-centuries, and 829 electric⚡dismissals from behind the stumps, #MSDhoni bids goodbye to international #cricket

Thank you, পুরো দেশ তোমায় ভালবাসে 🚁🇮🇳💜

We still meeting at #IPL2020 though! 😎🙌🏼#DhoniRetires #ThankYouDhoni pic.twitter.com/GxRKl70yez

— KolkataKnightRiders (@KKRiders) August 15, 2020
…. Pal do Pal ki kahaani,
Yaad rakhenge sab, poori zindagaani 💔

Thank you for the memories, Mahi.#MSDhoni pic.twitter.com/tzvkzoDvlq

— Delhi Capitals (Tweeting from 🏠) (@DelhiCapitals) August 15, 2020
It's true, isn't it? 💔😢#DhoniRetires | #MSDhoni | 📸 – ICC pic.twitter.com/rxboYxIv0I

— Rajasthan Royals (@rajasthanroyals) August 15, 2020
History has a long list of legends who made a mark on something special. MS Dhoni enters that list. Thanks for the great memories. #cricket. https://t.co/mHj850wjj3

— Brad Hogg (@Brad_Hogg) August 15, 2020
It was a privilege to have played with a friend and a cricketer who gave many laurels to our country on the cricketing field, very very greatly done on your career @msdhoni #dhoniretires pic.twitter.com/ksfbedyDnQ

— Irfan Pathan (@IrfanPathan) August 15, 2020
Jersey number 7 was not just a number but an emotion the country is going to miss #champion #Inspiration @msdhoni 🙏🏻

— Rahul Chahar (@rdchahar1) August 15, 2020
Congratulations on a wonderful career @msdhoni !You were one of the best captains ever to step onto a cricket field & I m blessed to have shared some special moments with you! I wish you and your family the same success in your next innings! #MSDhoni pic.twitter.com/uH0qoJcNyi

— Kris Srikkanth (@KrisSrikkanth) August 15, 2020
You have been such an inspiration to every sports person. Made the entire nation proud with your incredible achievements. Thanks for all the great & miraculous memories Mahi bhai. Have a happy retirement & very best wishes for your second innings 🤗 @msdhoni #Dhoni #DhoniRetires pic.twitter.com/ub8baziDna

— Vinay Kumar R (@Vinay_Kumar_R) August 15, 2020
While the news has left us shocked, we just hope he somehow takes his retirement back, and gives us another hope to see him in the Blue jersey. Nevertheless, we wish MS Dhoni all the very best for the new phase in his life. 
Thanks for reading! Which is your favorite MS Dhoni moment in his entire cricketing journey? Kindly let us know in the comments below. 
---
ALSO READ: IPL 2020: Strongest Predicted 11 of Chennai Super Kings (CSK) in UAE
---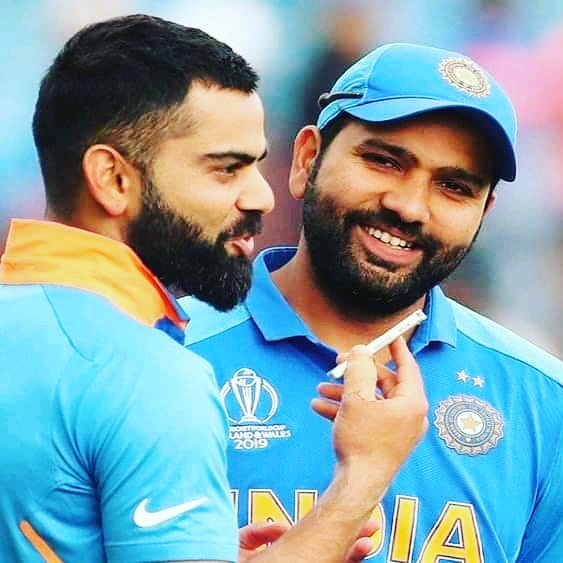 This is the official user profile for AK4Tsay1 Cricalytics