Exclusive: Sachin Tendulkar trolls Yuvraj Singh in UV fashion
Yuvraj Singh gets the dose of his own medicine as Sachin Tendulkar trolls him in UV fashion on Twitter.
The former legendary all-rounder, Yuvraj Singh is known for his banter on and off the field. He never leaves an opportunity to show his funny side. However, this time Yuvi tried to troll Sachin Tendulkar, but instead gets trolled back by the master. 
Here's the series of Tweets that led to the banter. The original Tweet shows Harbhajan Singh posting a nostalgic pic of himself, Sachin, and Yuvi as an ode to their friendship. To this, Yuvi was quick to spot Sachin Tendulkar, who was not looking at the camera, but was found staring somewhere else. 
TWITTER POSTS:
Paji chashma check karo 😎

— yuvraj singh (@YUVSTRONG12) October 18, 2019
Sachin, who we all know has a funny side too was quick with his response. He trolled Yuvraj Singh in YuVi fashion by saying "Why are you wearing Chashma indoors? Yahan toh yUVi rays bhi nahin hai..?".
Why are you wearing a chashma indoors? Yahan toh yUVi rays bhi nahi hai..😜

— Sachin Tendulkar (@sachin_rt) October 19, 2019
It is usually Yuvraj Singh who owns the Twitter world, but this time he gets the dose of his own medicine as Sachin Tendulkar trolls him like a boss.
Nevertheless, It is so good to see the funny side of our most loved cricketers. We wish they keep on playing these banter games all the time as a reminiscence to our good old days. 
Meanwhile, in the form of good news for Cricket fans, Sachin Tendulkar is set to feature in an all-stars Road Safety World Series scheduled to take place early next year in India. The series would feature some of the legendary retired cricketers such as Virender Sehwag, Brett Lee, Brian Lara, etc. 
Thanks for reading! Are you excited to see Sachin Tendulkar and Yuvraj Singh on the field? Please, let us know in the comments. 
---
ALSO READ: IPL 2020 Auctions: This West Indies player is likely to attract huge bids 
---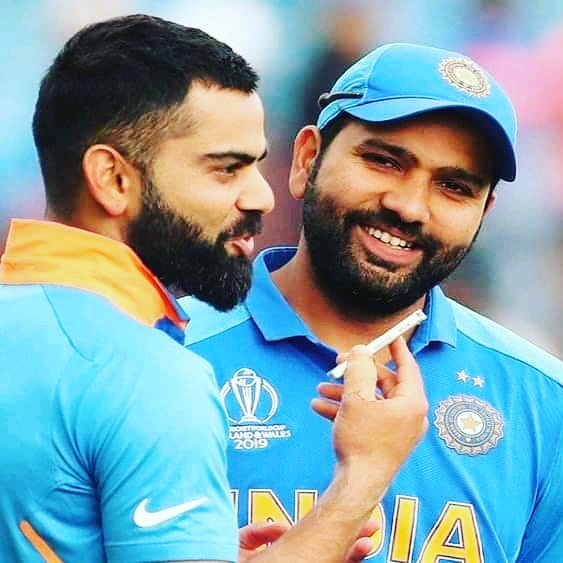 This is the official user profile for AK4Tsay1 Cricalytics