Stats Wizard: Top 3 Stunning Spells of Vijay Hazare Trophy 2019
Sandeep Sharma's stunning spell of 7/19, the main highlight as we look at the top spells from Vijay Hazare Trophy 2019
The rise in the level of bowling standards has been one of the main reasons behind Team India's dominant run in recent times. Quality domestic competitions have allowed our bowlers to showcase their skills in difficult conditions, and against tough oppositions.
Vijay Hazare Trophy ( VHT) 2019 too saw many bowlers making a mark by foxing the batsmen on a consistent basis. Not only we saw consistent performances, but also some amazing individual spells that oozed class and dominance.
On that note, here we are, enumerating the Top 3 spells of Vijay Hazare Trophy 2019. 
METHODOLOGY:
As always, we have analyzed the top spells basis the bowling points calculated from the overall aspect of the game such as wickets taken, economy rate bonus, relative economy rate, and wickets bonus, number of maidens, number of dot balls, match-winning spell points, good spell points, and the player of the match points.
To leave out the biases and perception, we have kept things simple by comparing the overall bowling points of all the spells to find out the top 3 spells of Vijay Hazare Trophy 2019.
---
#3: Prasidh Krishna's 5/19 vs Saurashtra 
Spell: 8.2-3-19-5 | ER: 2.28 | Bowling Points: 247.9
Prasidh Krishna has been the best bowler for the Karnataka in the 2019 edition. The 23-year-old picked up 17 wickets in the recently-concluded campaign, and helped his team dominate in the group phase.
Complementing his performances, Prasidh will remember this season for the classy spell he delivered against a strong Saurashtra batting line-up in the group stage.
The KKR bowler started this game on an excellent note as he packed the openers within the first 11 balls of his spell. After the initial stutter, Saurashtra recovered well with a few solid partnerships in the middle. However, Prasidh's final flourish ensured the Jaydev Unadkat captained-team were restricted to an underwhelming total.
Prasidh picked up 3 more wickets in his final spell as he cleaned up Saurashtra's lower-order in quick time to end their score in 212. Karnataka then chased down Saurashtra's 213 run-target without any hiccups, and completed a comprehensive 8-wicket victory.
#2: Saurabh Kumar's 6/25 vs Vidarbha
Spell: 9.3-1-25-6 | ER: 2.63 | Bowling Points: 249.44
Uttar Pradesh's Saurabh Kumar was at the center of one of the most memorable bowling performances of this edition. The former Services lad brought out his 'A' game against the defending Ranji Trophy champions, Vidharba in the group stages.
He picked up 6 wickets, and conceded just 25 runs in his 53-ball spell. Wasim Jaffer and Apoorv Wankhade were two of his prized scalps in this performance.
Saurabh's consistent strikes did not allow Vidharbha to get going in their chase. They were eventually bundled out for 102, thus falling short of the target by 109 runs. 
#1: Sandeep Sharma's 7/19 vs Haryana
Spell: 8-2-19-7 | ER: 2.37 | Bowling Points: 287.14
The swing Master, Sandeep Sharma is one of the most dangerous power-play bowlers in our country. His effortless ability to swing the ball invokes uncertainty in Batsman's mind, thus resulting in him getting crucial wickets.
Against Haryana, the Punjab cricketer got an opportunity to display his wizardry with the new ball. Sandeep gave away just 19 runs from 8 overs, and picked up 7 wickets in his breathtaking spell that includes 2 maidens. 
Courtesy of his brutal spell,  Haryana were bundled out for just 49 runs. Chasing 50, Punjab almost made a mess of their chase before young Abhishek Sharma's calm nerves took them over the line.
So, these are the top 3 spells of Vijay Hazare Trophy 2019. While Sandeep plays for SRH and Prasidh Krishna plays for KKR, Saurabh Kumar could be a potential prospect in the IPL 2020 Auctions. 
In addition to these 3 spells, there were other impressive performances in the competition too. Manipur's Bishworjit Konthoujam 7-54 against Nagaland was one which made a mark too.
---
ALSO READ:  India vs Australia: Fascinating comparison of the best Test XI at Home
---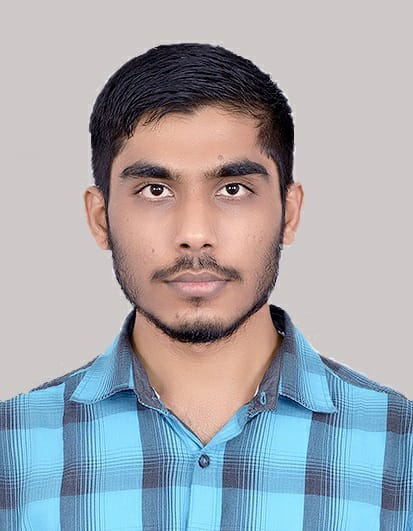 Nesara is an Author at AK4Tsay1 Cricalytics. He is an Engineer by profession. Watching Cricket, Football & Movies is one of his topmost priorities within the day.