India vs Aus: Top Knocks by Indian Batsmen against Australia in T20Is
India vs Aus: Virat Kohli's in focus as we find the top knocks by Indian batsmen against Australia in T20Is.
After a disappointing series against India at their own backyard, Aussies are ready to take revenge as they gear up for the upcoming T20I and ODI away series against the mighty Indians.
Historically, India vs. Australia contests have produced some nail-biting crackers, out of the world performances and intense on-field drama. The main reason for that has been the sheer competitiveness between these two teams.
Interestingly, even after such great performances, no Indian has ever scored a century against the Aussies in T20Is. Whereas, there has been only one instance of a century from Australia's side.  
Right then, let's have a look at the top 5 knocks by Indian batsmen against Australia in T20Is.
Methodology:
We have analyzed the top knocks basis the batting points considered from the overall aspect of the game such as runs scored, acceleration bonus, relative strike rate and runs bonus, number of fours, number of sixes, and the man of the match points.
To leave out the biases and perception, we have kept the things simple by comparing the overall batting points of all the knocks to find out the top 5 top knocks against Australia in T20Is. 
---
#5. Rohit Sharma | Bridgetown | 2010
79* Runs | 46 Balls | 4 Fours| 6 Sixes:
Performance Points: 128 Points
T20I World Cup 2010 was a disaster for India as Indian batsmen never coped-up with the bouncy tracks of the West Indies. However, as every cloud has a silver lining, this magnificent knock by Rohit Sharma was like a silver lining for India.
Chasing a steep target of 184, Rohit Sharma came into bat with Team India 2 down for 12 as India saw both Gautam Gambhir and Murali Vijay back in the hut. The situation worsens further as India were reduced to 50/7.   
Rohit then combined with Harbhajan Singh (13) to add 47 runs in just 24 balls. After Bhajji's departure, Rohit added another 36 Runs with Zaheer (9) in just 17 balls.  
This could have been one of the most destructive innings, but sadly there was no support from another side as India kept losing wickets at the other hand. In the end, India Rohit remained unbeaten on 79 as India lost the match by 49 runs.
---
#4. Yuvraj Singh| Durban | 2007
70 Runs | 30 Balls | 5 Fours | 5 Sixes
Performance Points: 155 Points
For some reason, Yuvraj Singh's love affair with the Aussies never grew old as he has played many memorable innings against them as compared to any other team.
The occasion this time was the semi-final of the inaugural T20I World Cup as Yuvraj showed the Aussies that the previous innings against England were no fluke.
Opting to bat first, Team India were struggling at 41-2 after 8 overs as both openers were back in the hut. In came Yuvraj Singh as he opened his account with a six of the second ball he faced. As soon as he hit that six, we knew there was something magical coming up.
By taking on the Aussie bowlers singlehandedly Yuvraj boosted the confidence of Indian batsmen and soon it was raining boundaries in Durban. Such was the brutality of Yuvraj's hitting that even Mr. Bhogle on the air said "why do we have boundaries here?''.
Yuvraj first combined with Robin Uthappa (34) and then with Dhoni (36) to power India to a score a respectable score of 188/5, which was kind of miraculous considering India were tottering at 50/2 after 9 overs.
Riding on Yuvraj's innings, Team India went on to win the match by 15 runs, and eventually won the cup by beating Pakistan by 5 runs in the final.
---
#3. Virat Kohli | Mohali | 2016
82* Runs| 51 Balls | 9 Fours | 2 Sixes
Performance Points: 156 Points
2016 World Cup it was as India locked horns with the Aussies in a do or die pool match. As they say, "Cometh the hour, cometh the man", this innings from Virat Kohli could not have come at a better time.
This was unlike any other T20I innings we have seen, it was gritty and challenging, but yet it looked like it was done with ease.
Chasing a par total of 161, Team India found themselves in trouble at 94-4 after 14 overs. With 39 required off the last 3 overs, the target looked slightly out of reach of Team India.
However, Virat Kohli had different views took on Faulkner taking 14 of his first 3 balls, and then to Coulter-Nile hitting him for 4 fours from his last 5 balls.
Such was his dominance in the chase that Team India chased down the target with 5 balls to spare.
---
 #2.  Yuvraj Singh | Rajkot | 2013
77* Runs | 35 Balls | 8 Fours | 5 Sixes
Performance Points: 167 Points
The hero of the 2011 World Cup was making a comeback to the Indian side. There were serious doubts on him for his performances, and buoy did he prove everyone wrong again as Yuvraj Singh 2.0 unleased one of the best innings played by him.
Chasing 202, Yuvraj Singh came to the crease as Team India were reeling at 80/3 after 8.3 overs, which then soon became 100/4 after 11 overs.
The Southpaw started slowly scoring just 14 runs from 11 balls, but soon got into the action hitting Clint Mckay for consecutive sixes, a similar treatment was given to James Faulkner and Nathan Coulter-Nile.
From powerful cover drives to impeccable bat swing, this vintage Yuvraj's inning had everything as Team India cruised to a victory with 2 balls to spare.
---
#1. Virat Kohli | Adelaide | 2016
90* Runs | 55 Balls | 9 Fours | 2 Sixes:
Batting Points: 168 Points
For some reason, both Adelaide and Australia tend to bring out the best in Virat Kohli. Right from his first hundred to his captaincy, this ground has always been special for Kohli.
Batting first, Kohli started slowly scoring 19 from 18 balls. However, he soon picked up the pace as he reached his half-century in just 34 balls. Kohli and Raina added a total of 134 runs for the fourth wicket as Team India ended the innings at 190/3.
We seldom see a 90 in a T20I, and most of the time, the knock sees at least one slog hit or miss-hit. However, this was almost a traditional and risk-free batting, and the best things were his innings strike rate of 164.  
In reply, Aussies could only manage 151 after an impressive display by Jasprit Bumrah.
---
ALSO READ: IPL 2019: Analyzing Strengths and Weaknesses of Mumbai Indians
---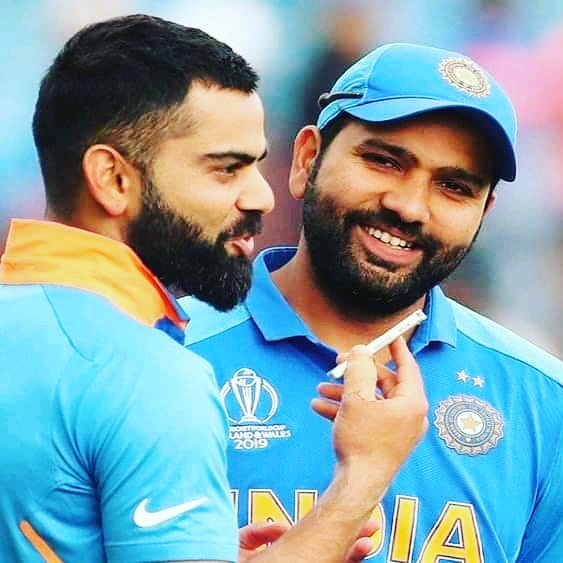 This is the official user profile for AK4Tsay1 Cricalytics