Why Prithvi Shaw's suspension is a blessing for KL Rahul
A suspension to Prithvi Shaw means, KL Rahul would be the first-choice opener for Team India in Tests. 
PRITHVI SHAW'S SUSPENSION:
In the form of shocking news for his fans and well-wishers, Prithvi Shaw has suffered a backdated suspension for accidentally consuming a prohibited substance.
It is understood that Prithvi Shaw had inadvertently consumed a cough syrup, which contained Terbutaline, a banned drug. However, BCCI found Shaw's explanation to be satisfactory, and thus ordered a backdated suspension until November 15, 2019.
This means Prithvi Shaw would miss the West Indies tour, South Africa's tour of India, and the first test match between India and Bangladesh. 
KL RAHUL'S MISERY:
We all know how miserable KL Rahul has been in Tests in the last few series. Since Team India's first away tour in January 2018 against South Africa, KL Rahul has scored a total of 477 runs from 23 innings at a horrible average of 21.68.
His scores in the last 23 innings read 10, 4, 0, 16, 54, 4, 13, 8, 10, 23, 36, 19, 0, 37, 149, 0, 4, 33*, 2, 44, 2, 0, 9. The single fifty came against Afghanistan in India and the single hundred came against England in England. 
Such has been the performance of the opener of the World's number 1 team in Tests. Even after such performance, he has been constantly shown faith by the Indian management.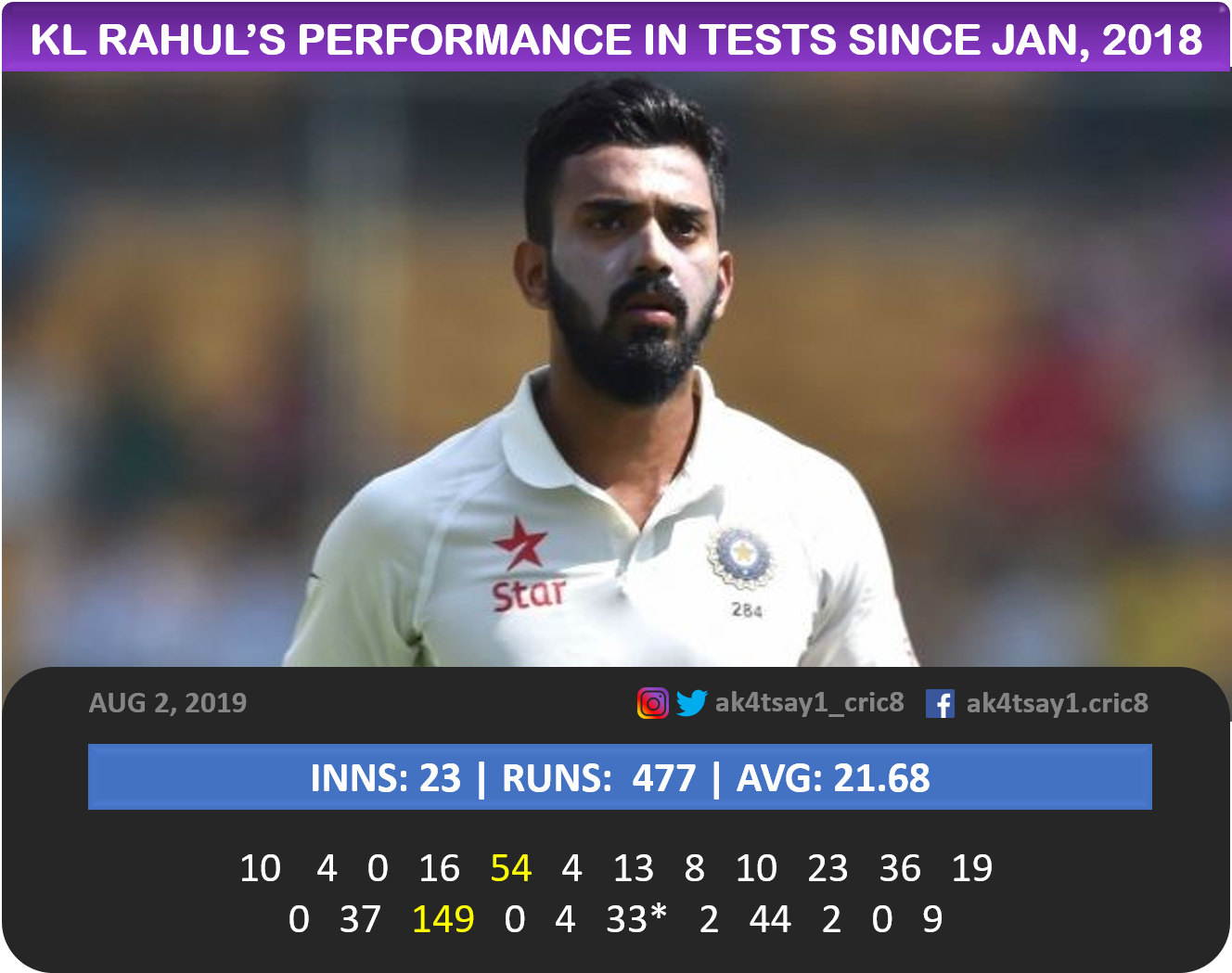 But, why is KL Rahul persisted for so long?
The simple answer to this question is his calm and composed technique. He is one of those gifted players to have a beautiful hand-eye coordination. 
A CHANGE IN APPROACH FOR KL RAHUL:
Since his comeback after the Koffee with Karan debacle, KL Rahul seems to have changed his approach completely. 
In IPL 2018, KL Rahul showed the world that he has all the shots in the book, and he can be very aggressive with his approach. However, IPL 2019 saw him play a completely opposite role.
His Strike from IPL 2018 to IPL 2019 dropped from was 158.41 to 135.38; a drop of 14.5%. This is a huge drop in a format like T20. 
Even in ODIs, he has been similar wherein he mostly played the role of a second fiddle. However, he has been good in 10 ODIs since the comeback. He has scored 387 runs at an average of 43, but at a bizarre strike rate of 77.86. 
This just shows that KL Rahul is being more cautious with his approach, selective with his shot selection, and has been looking to play as long as possible.  
A BLESSING FOR KL RAHUL:
With Prithvi Shaw suffering a suspension, it is a golden opportunity for KL Rahul, who would now be Team India's first-choice opener alongside Mayank Agarwal in Tests. 
If KL Rahul follows a similar approach which he has followed since his comeback, he can definitely regain his lost touch in the longest format of the game. 
There is no doubt that KL Rahul has talent, but, it is high time, he needs to convert that form into performance to represent the team in all the three formats. 
While I am feeling sad for Prithvi Shaw, I am happy for KL Rahul because he gets probably one last opportunity to seal his place in the team. 
---
ALSO READ: Why ICC World Test Championship format is absolutely absurd?
---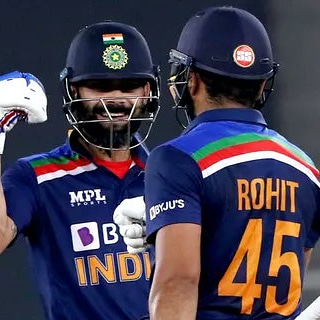 Adesh Kothari is the founder of AK4Tsay1 Cricalytics.
Cricket to him is like what 'Football is to Lionel Messi', 'Singing is to Lata Mangeshkar', 'Dancing is to Michael Jackson', and what 'Acting is to Clint Eastwood'.
Besides his effervescent love for Cricket, Adesh is an MBA by qualification.