Shihar Dhawan suffers Thumb Injury; 3 possible replacements
Team India suffer a major blow as Shikhar Dhawan has acquired a major injury on his left thumb.
It was all going well and good for Team India after their two consecutive wins at World Cup 2019. The openers performed well, the middle-order played their role, the bowlers took wickets, and the fielders took catches.
BUT, as they say, success isn't sweeter if it isn't affected by hurdles. Likewise, in the form of shocking news for Team India, the swashbuckling opener, Shikhar Dhawan has suffered a serious injury on his left thumb.
The consequences of the injury are such that he may take at least 2-3 weeks to fully recover.
So, with the news getting spread like a forest fire, fans, supporters, experts, etc. are all giving their opinion on should Team India name a replacement for Shikhar Dhawan, or should India play from their existing bunch of 15?.
Now, considering Shikhar Dhawan is expected to recover within 2-3 weeks, that's just before the knockouts, it would not be wise to name a replacement. There are two main reasons for this.
Shikhar Dhawan is the best Indian batsman in the ICC tournaments with an average of 65. He also has 6 centuries to his name. 

Since, there is a slight hope that Dhawan would recover before the knockouts, naming a replacement would mean Dhawan won't get to participate in the knockouts, even if he is fit.
With Shikhar Dhawan being injured, KL Rahul is most likely set to replace him as the opener. That leaves us with a big hole for the number 4 position.
So, who from the current lot can be an ideal replacement for Shikhar Dhawan in the playing XI?. Here are the three possible options Team India can look at.
#1: VIJAY SHANKAR
The original number 4 for Team India can be the first choice for the number 4 position. The '3D' player as the chief selector, MSK Prasad called him has had a good outing in his limited time with Team India.
In the 9 ODIs he has played, he scored 165 runs at an average of 33 and a strike rate of 96.49. Above that, he is a handy bowler and a brilliant fielder.
However, not all is rosy for Vijay Shankar. After a poor IPL 2019 and a failure in the Warm-up match, questions are being raised if he is the right selection.
Personally, Vijay Shankar has the potential, and this is the perfect time to test his ability at number 4.
#2: DINESH KARTHIK
Let's get this straight. Dinesh Karthik isn't an ideal number 4 player. However, the advantage of playing Dinesh Karthik in is that Kohli would then be bounded to play MS Dhoni at number 4; a position we all have been wanting Dhoni to play.
But, just like Shankar, Dinesh Karthik too has had a below-par IPL 2019. Hence, his selection over Shankar, the first choice for number 4 would raise more questions.
Moreover, Karthik isn't a bad option as it would strengthen our lower-order further.
#3: RAVINDRA JADEJA
Not the ideal choice for the playing XI, but can be given a thought. Jadeja has considerably improved his batting, and he is a fantastic fielder and a brilliant bowler.
If we play Jadeja in the playing XI, MS Dhoni would play at 4 followed by Kedar/ Pandya and Jadeja.
In this case, we can bring in an extra pacer, Mohammed Shami for Kuldeep Yadav considering the pitches have been slightly pace friendly. This, however, looks the least preferred option.
So, these are the three possibilities we can look at in the playing XI for the match against New Zealand.
EXPECTED PLAYING XI AGAINST NEW ZEALAND
Considering all the possibilities, the expected playing XI for Team India against New Zealand looks like,
Rohit Sharma, KL Rahul, Virat Kohli(C), Vijay Shankar, MS Dhoni(Wk), Kedar Jadhav, Hardik Pandya, Kuldeep Yadav, Yuzvendra Chahal, Bhuvneshwar Kumar, Jasprit Bumrah.
In case if Shikhar Dhawan is not able to recover, Rishabh Pant in all likelihood should replace him.
We, however, hope Shikhar Dhawan recovers quickly from the injury as he is one of the most important players if Team India are to lift the trophy.
---
ALSO READ: World Cup 2019: Team India script history with a memorable win over Australia
---
©AK4TSay1 Cricket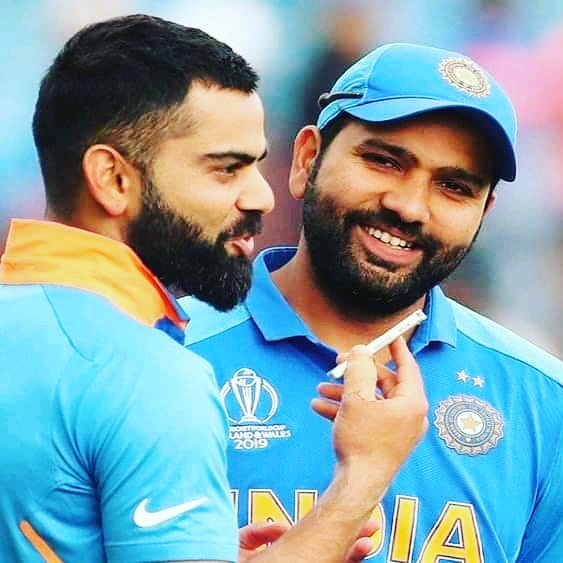 This is the official user profile for AK4Tsay1 Cricalytics