Narendra Modi left a heartfelt message to the injured Shikhar Dhawan
Narendra Modi, the Prime Minister of India joined the bandwagon of celebs wishing Shikhar Dhawan on a speedy recovery.
The ace batsman unfortunately picked up a thumb injury during the course of his stupendous century against Australia. The ruling out of Shikhar Dhawan from World Cup 2019 became inevitable after being unable to recover from a thumb fracture.
Team India waited for almost a week before they announced Rishabh Pant as the replacement for the injured, Shikhar Dhawan. Two of India's own, Narendra Modi and Shikhar Dhawan have served the nation at the highest level in their respective fields.
Both aren't new to failures and setbacks. The duo know the burden of expectations on them. For people who aren't aware of the incident:
World Cup 2019: Shikhar Dhawan ruled out of the tournament due to a fractured thumb injury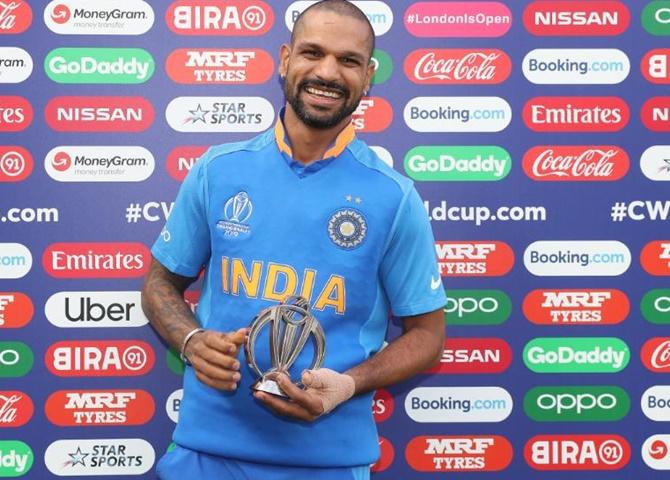 Many actors, celebrities and fellow cricketers took to social media to express their sorrow regarding the incident.
Today, Narendra Modi himself tweeted on his official account. Here's his heartfelt message for the injured, Shikhar Dhawan. 
Dear @SDhawan25, no doubt the pitch will miss you but I hope you recover at the earliest so that you can once again be back on the field and contribute to more wins for the nation. https://t.co/SNFccgeXAo

— Narendra Modi (@narendramodi) June 20, 2019
In conclusion, we wish Dhawan, on the backing of so many prayers and wishes, comes back on the field as early as possible.
---
READ MORE: World Cup 2019: Performance Review of all the teams for the first half
---
Lakshman is an 18-year-old cricket fanatic. Just like millions of fans, his love for cricket is unparalleled. He has a passion for writing, and his emotion for the sport can be seen in his words.