Team India's unique squads if all three formats are played on the same day
Virat Kohli, MS Dhoni, and Rohit Sharma to lead as we find the unique home squads for Team India if all three formats are played on the same day.
The sporting arena has seen many new surprising things in the past. A few months ago, an English football club, Liverpool had to field two different teams for two separate competitions on the same day. The 2019 Champions League winners did that, and also managed to do decently well in both these games.
In India, many domestic tournaments are played on the same day given time and resource constraints. So, assuming the probability of Team India fielding three different squads for three different formats on the same day at home, it would be interesting to see how the teams pan out? While this situation coming to life is next to impossible, it would be interesting to see the squads.  
With over 650 players playing domestic cricket every year, and close to 150 getting exposed to international-standard IPL every season, it does not come as a surprise that Team India have one of the best bench strengths on the planet. Hence, the team may actually come out successful even with this proposition.
Criteria:
The key to tackling such a situation would be to identify the captains first, and then build the team based on form and preference around these players. While Virat Kohli will lead the Test team, MS Dhoni shall lead the ODI squad given his success in the format as captain, and one of the most shrewd captains in the shortest format of the game, Rohit Sharma shall lead the T20I squad. 
Also, given all matches are played on the same day, only one player can represent one squad (our sincere apologies for selecting players this way). So, with the criteria now decided, let's now focus on playing 11s of each squad.
Test Squad:
Team India are one of the best Test Cricket teams at home. With the players comfortable on these pitches, it is quite difficult for opposition teams to lay a stranglehold on this squad. However, despite some players unavailable, the situation still looks bright for the team. This is because of the number of 5-day specialists that the management has been able to assemble in the last few years.
While Virat is an obvious choice to lead the squad and the batting line-up, he has terrific support from others. Mayank Agarwal, Cheteshwar Pujara and Ajinkya Rahane have all done well for the team in recent times. The likes of Hanuma Vihari and Saha provide stability to the batting order, while Ravindra Jadeja and Ravi Ashwin are priceless all-round options in this situation.
On the bowling front, the trio of Mohammed Shami, Ishant Sharma, and Umesh Yadav operated together a few months ago. With these three taking over the fast-bowling duties, especially at home, Bumrah will not be greatly missed.
Team India's unique home squad for Test match:

Mayank Agarwal, Hanuma Vihari, Cheteshwar Pujara, Virat Kohli (C), Ajinkya Rahane, Ravindra Jadeja, W Saha (WK), R Ashwin, Umesh Yadav, Mohammed Shami, and Ishant Sharma.
One Day International Squad:
Apart from a couple of blips here and there, Team India's ODI squad has done considerably well at home. However, for the situation in hand, they must do without the No.1 ranked ODI batsman – Virat Kohli. In fact, even No. 2 ranked ODI batsman, Rohit Sharma will not feature in this team.
MS Dhoni is the captain of this team, which will has a good mix of youth and experience. In the batting line-up, Shikhar Dhawan along with Kedar Jadhav will be the senior pros. The trio of KL Rahul, Manish Pandey, and Shreyas Iyer will complete the other slots. The team also boasts of a quality all-rounder in the form of Hardik Pandya.
While MS will be delighted with the return of the 'Kul-Cha' combination, Bhuvneshwar Kumar and Navdeep Saini will take up the mantle of fast-bowling. Both these quicks are different in the way they go about things, and this will surely serve the team well.
Team India's unique home squad for ODI:
KL Rahul, Shikhar Dhawan, Shreyas Iyer, Manish Pandey, MS Dhoni (C&WK), Kedar Jadhav, Hardik Pandya, Bhuvneshwar Kumar, Kuldeep Yadav, Navdeep Saini, and Yuzvendra Chahal.
T20 International Squad:



Team India have tried too many options in this format in the last year or so. For our situation, these experiments will come in very handy. T20 is one format wherein individual performances could have a greater impact on the final outcome. Hence, the idea of a 'core' becomes important in such squads.
While Rohit Sharma and Jasprit Bumrah give a beautiful look to the 'core', the likes of Rishabh Pant and Deepak Chahar add more quality to this group. The batting is also filled with the exciting talent of Prithvi Shaw, Shubman Gill, Sanju Samson, and the experience of Dinesh Karthik.
Krunal Pandya and Washington Sundar are good all-round options in the T20 format, while Rahul Chahar is a wise spinner to have in the ranks. All these three also add depth to the batting unit. And then, we have Bumrah and Deepak Chahar to complete the bowling unit.
Team India's unique home squad for T20I:
Rohit Sharma (C), Prithvi Shaw, Shubman Gill, Sanju Samson, Rishabh Pant, Dinesh Karthik (WK), Krunal Pandya, Washington Sundar, Deepak Chahar, Rahul Chahar, and Jasprit Bumrah.
So, that's how the squads stand for Team India if all three formats are played on the same day. We hope you had a good time reading the article. We would love to hear your innovative squad. So, drop in your squads in the comments section below.
Thanks for reading! Which squad looks the strongest for Team India? Please email your thoughts to business@cricalytics.com.
---
ALSO READ: Exclusive: The Current Best T20 Playing XI – One Player Per Country
---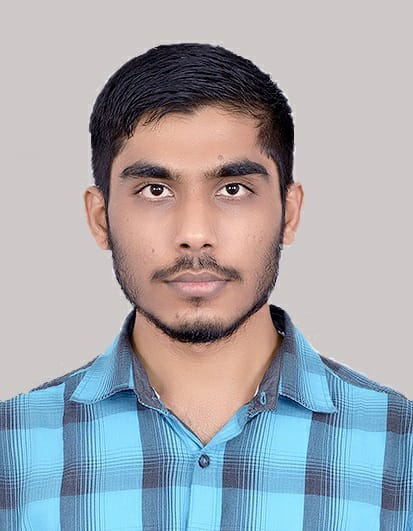 Nesara is an Author at AK4Tsay1 Cricalytics. He is an Engineer by profession. Watching Cricket, Football & Movies is one of his topmost priorities within the day.