Team India Special: Top 5 Memorable double hundreds in Tests
VVS Laxman's 281 and Sachin Tendulkar's 241, one of the most memorable double hundreds of the 21st century in Test Cricket. 
After a barren run of century-less knocks in his last 10 odd innings, Virat Kohli smashed not just a hundred, but a double hundred. While a triple-hundred was definitely on the cards, being a 'Team-man', Virat Kohli declared the innings as India reached the magic 600 runs, and thus he remained not on 254*. 
With this seventh double-hundred, Virat now holds the record for the most double-hundreds by Indian batsmen in Test Cricket. The record previously held by himself, Virender Sehwag, and Sachin Tendulkar.
A double-century is always a special achievement for any player. It is the mark of technique, patience, and endurance for a batsman in the longest format of the game. However, more than the player himself, the fans at the stadium and in front of the TV sets are the ones who enjoy such milestones the most.
The Indian fans are the luckiest in this aspect. Since the start of the 21st century, Indian batsmen have hit a record 32 double-centuries in Test Cricket, excluding the three triple-centuries. This is most by any team in this time period. The next highest being Sri Lanka with 24 double-centuries and Australia with 22 double-centuries.
Historically, Many Indian batsmen have entertained us thoroughly with their long innings on the cricket field. But, if we had to find the best double-hundred by any of the Indian batsmen, It would be a herculean task.
So, we thought of coming up with an interesting article describing the 21st century's Top 5 most memorable double-centuries by Indian in Test Cricket.  
---
#5: Virat Kohli's 235(340) | Mumbai | 2016 
Opponent: England | Innings: First | Match Result: Won
At number 5, we have this special knock against England by the man who now holds the record for the most double-hundreds by Indian batsmen in Test Cricket.
The England Cricket Team embarrassed India the last time (2012) they had visited the country by defeating the hosts 2-1. Hence, it was high time that the Indian team set things straight against this team. 
Leading the series 2-0 and head held high, India were on the rampage as they met England in Mumbai. After England's solid 400 in the first innings, the Indian Cricket team had a job on its hand. Murali Vijay was impressive too as he scored a fluent century. However, this test match belonged to 'King' Kohli.
Virat scored a magnificent double-century which eventually helped India earn a sizeable 231-run lead in the first innings. Virat's knock of 235 runs came off 340 deliveries, and included 25 boundaries and 1 maximum.
Virat Kohli was very measured with his approach in this encounter. Unlike his usual style of play where he takes a few calculated risks, Virat played sensibly, holding the innings on one end and providing suitable company to Vijay at the other end. However, as India breached England's total of 400, we saw a different version of Virat.
While he started to play shots to increase the run-rate, Virat also allowed Jayant Yadav to become the dominant batsman in the partnership. In the process, Jayant also brought up his maiden century. Eventually, Virat got out to Chris Woakes, but by then, he had put India in a commanding position in the game.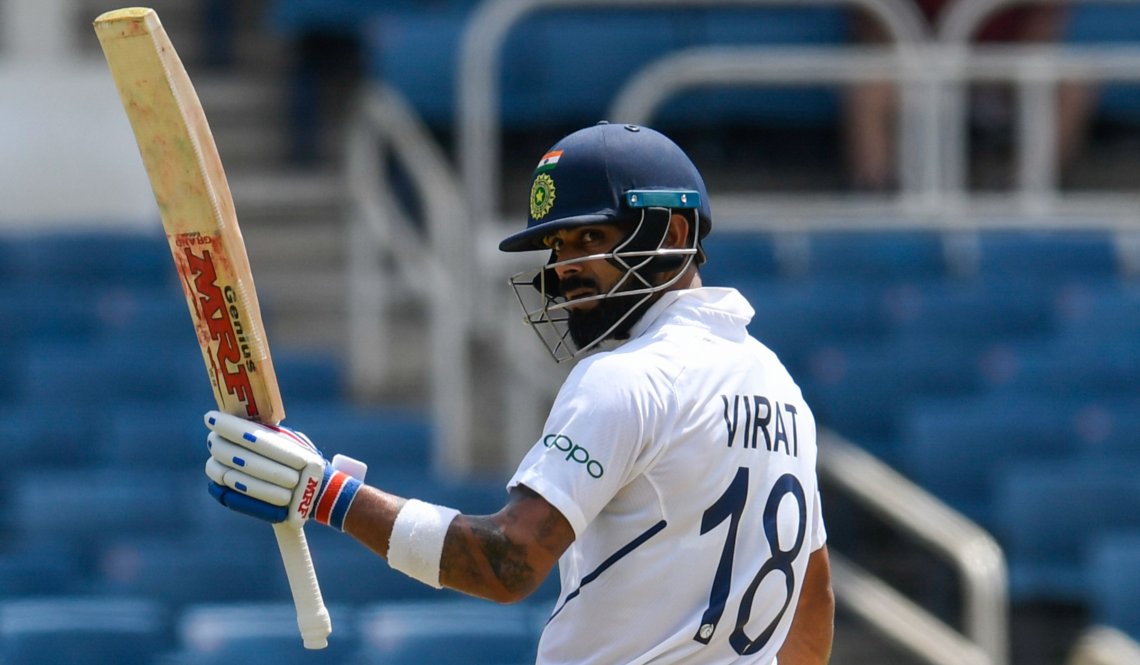 ---
#4: Virender Sehwag's 293(254) | Mumbai | 2009

Opponent: Sri Lanka |

Innings: Second | Match Result: Won
Sri Lanka have always been the team that have notched up big scores in Test Cricket, especially against India. However, when Sri Lanka toured India in 2009, it was our turn to torment the Islanders with a mammoth total. Courtesy a 'Sehwag' special, Team India was able to achieve this in Mumbai.
In India's first innings, Virender Sehwag scored at an ODI-Esque strike rate of 115.35 to add 293 runs to India's scoreboard. Although he fell agonizingly short of 7 runs from a well-deserved triple-century, Viru considers this knock as one of the best in his career. Sehwag scored 40 boundaries and landed the ball 7 times out of the park to bring up this achievement.
Viru did not make any changes to his technique in this game. He went after the bowlers from the very first over, and provided an entertaining knock for the fans at the stadium. However, the Delhi dasher succumbed to his temptation in going for a big shot in this game. Viru had to walk off the field, just 7 runs short of his third triple-century. 
Team India eventually declared their innings at 726/9. Sri Lanka did offer a fight when they came on to bat again, but the odds proved to be too difficult against them to salvage a draw. India won this game, and in the process, moved up to the No.1 position in the ICC Test Rankings.
---
#3: Rahul Dravid's 233(446) | Adelaide | 2003
Opponent: Australia |

Innings: Second | Match Result: Won
An away Test win is always a commendable achievement for the Indian team, and if that happens in Australia, the feeling of satisfaction is higher. A true Test cricketer that he is, Rahul Dravid was at the center of one of the famous wins by the Indian team in Australia.
Replying to Australia's imposing first-innings total of 556, the Indian team had to do perform well. Rahul Dravid did that with ease in this game batting at No.3. He scored 233 runs in 446 deliveries, a knock that included 23 boundaries and one maximum.
Rahul Dravid was the perfect No.3 in this game. While wickets were tumbling around him consistently, the 'Wall' remained composed, and stitched a patient partnership with VVS Laxman who came in at No.6. 
Although India fell short of 33 runs from Australia's first innings total, the team's ability to be dominant on foreign pitches impressed many. Courtesy a fine chase in the fourth innings, India clinched a famous victory at Adelaide. Rahul top-scored with 72 runs in this innings too.
---
#2: Sachin Tendulkar's 241*(436) | Sydney | 2004

Opponent: Australia |

Innings: First | Match Result: Draw
Sachin's spectacular 241* against Australia at Sydney is still remembered by many for the talent that was on display. The Master-Blaster helped India post a mammoth first innings score of 705 runs with the help of his score.
A patient knock that it was, Sachin consumed 436 deliveries to bring up one of the most memorable performances in his career. Sachin's 241* included 33 boundaries while India's No.4 did not hit a six in this game.
Sachin was usually given the freedom in the Indian team to explore his wide array of shots. However, in this innings, Sachin displayed fine Test-match skills with his performance. He focussed on singles and doubles, and punished the bad balls to the boundary. This way, Sachin frustrated the bowlers, and brought up a sensible knock. 
Although Sachin has a better Test score than this knock, his 241* at Sydney remains as the best for the legend in the five-day format.
---
#1: VVS Laxman's 281(452) | Kolkata | 2001

Opponent: Australia |

Innings: Third | Match Result: Won
Well, this knock is one for the ages. VVS Laxman's knock of 281 runs against Australia is considered as one of the best in the history of Cricket, forget Team India.
To recap, India were already 0-1 down in the series. The first innings of the second Test match was a disaster too as India were bundled out for just 171. Following on, Team India had a mammoth task in hand. 
VVS Laxman, who generally bats at number 5 came in after the fall of the first wicket. No one knew the move would pay such heavy dividends, and he would achieve something that was only possible in dreams. Laxman batted like a pro at No.3 in the batting line-up. While he encountered the challenge of battling the relatively newer ball with perfection, Laxman also scored runs at a decent rate to help India take lead in the Test match.
The Andhra-batsman strung a wonderful partnership with Rahul Dravid which eventually helped India secure an unlikely victory. Laxman batted for over 10 hours and took 452 balls to bring up the highest score in his career. His valiant knock also included 44 boundaries and plenty of moments for the Indian fans to savor.
---
---
So, these have been the 21st century's most memorable double-hundreds by Indian batsmen in Test cricket.
Thanks for reading!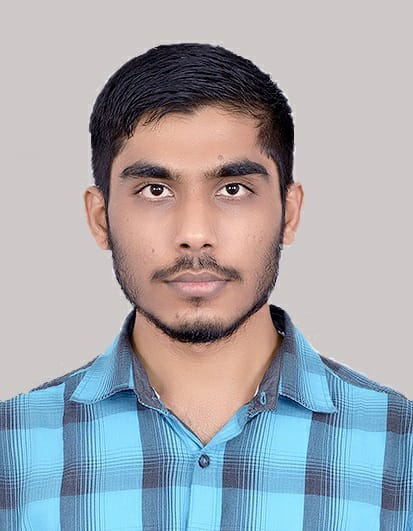 Nesara is an Author at AK4Tsay1 Cricalytics. He is an Engineer by profession. Watching Cricket, Football & Movies is one of his topmost priorities within the day.