Exclusive: IPL 2023 Most Expensive 11 of Retained Players
KL Rahul, the standout as we look at IPL 2023 Most expensive 11 of retained players among all 10 teams.
The IPL 2023 kick-started its proceeding with the player retentions ahead of the mini auction scheduled on December 23 in Kochi. As many as 163 players were retained by 10 franchises including 50 overseas players. As usual, money was the center focus for these franchises in a bid to be more cost-effective and secure a good purse for the Mini Auction. 
Analyzing the financials for the IPL 2023 player retentions, a total of 731.2 crores was spent to retain 163 players with an average of salary of INR 4.5 crores. As many as 23 players have a salary that is more than INR 10 crores (~$1.23 million). Whereas another 19 players have a salary between INR 8-10 crores. 
But, how about the most expensive retained players for IPL 2023? Well, this article will describe the 11 players that will form part of the most expensive retained 11 for IPL 2023. We will look for expensive players across each category such that we get at least 1 wicket-keeper, at least 5 bowlers+all-rounders, and a maximum of 4 overseas players. 
Top-order
#1: KL Rahul – INR 17 Cr
KL Rahul is the most expensive retained player for IPL 2023 with a salary of INR 17 crores. KL Rahul in 2023 became the only player to amass 500+ runs for five consecutive years in IPL. This was the main reason why LSG signed a deal of INR 17 crores per year with KL Rahul. Barring his batting capabilities, KL Rahul is also an experienced leader for LSG. 
#2: Rohit Sharma – INR 16Cr
Number 2 is the most successful captain in the history of IPL, Rohit Sharma, who has 5 trophies under his belt as a captain. Rohit was retained by Mumbai Indians in IPL 2022 with a salary of INR 16 crores, and that shall continue for IPL 2023 as well. Even though Rohit is a highly-rated captain, he hasn't had success as a batter in IPL off late having scored a maximum of 381 runs in the last 3 years. 
#3: Virat Kohli – INR 15 Cr
Number 3 is the leading run-scorer in the history of IPL, Virat Kohli. The former RCB captain was the highest-paid cricketer between 2018 to 2021 with a salary of INR 17 crores. But after giving up the captaincy in 2022, Virat Kohli's salary was reduced to IN 15 crores, which isn't bad either. In addition, Virat has been in decent form since 2017 where he scored  419 runs on average per season.   
WK Batters
#4: Sanju Samson – INR 14 Cr
Sanju Samson may not be getting a place in the playing 11 for Team India, but he sure does make it to the most expensive retained players 11 for IPL 2023. With a salary of INR 14 crores, he is the third-costly wicket-keeper behind Ishan Kishan and Rishabh Pant. After being given the captaincy by RR, Sanju Samson has only matured as a cricketer. 
#5: Ishan Kishan – INR 15.25 Cr
The talented southpaw, Ishan Kishan was purchased by Mumbai Indians in IPL 2022 Mega Auction with a whopping salary of INR 15.25 crores. He is the second costliest wicket-keeper in the Auction behind Rishabh Pant. Known for his explosive batting, Ishan Kishan had a decent IPL 2022 where he amassed 418 runs at a strike rate of just 120.1. 
#6: Rishabh Pant – INR 16 Cr
Number 6 on the list is the costliest retained wicket-keeper for IPL 2023, Rishabh Pant. The captain of the Delhi Capitals squad was retained by Delhi Capitals for INR 16 crores in 2022. However, Pant's form took a beating last year. He could only manage 340 runs in IPL 2023, albeit with a good strike rate of 151.8. Hopefully, Rishabh Pant is able to justify his salary in 2023 in batting as well as the captaincy department. 
All-rounders
#7: Hardik Pandya – INR 15 Cr
Hardik Pandya, with a salary of INR 15 crores is the joint-costly player for the Gujarat Titans. After being retained by Gujarat Titans for INR 15 crores, Hardik helped GT become the champions in their debut IPL season; a feat only achieved by Rajasthan Royals' Shane Warne in 2008. Hardik is also the current-best all-rounder for IPL 2023 with true 3D capabilities under his belt. 
#8: Ravindra Jadeja – INR 16 Cr
The most expensive all-rounder for IPL 2023, Ravindra Jadeja gets a salary of INR 16 crores per season from CSK. Jadeja was given the captaincy in 2022. But owing to his poor form, he handed over the captaincy to MS Dhoni mid-season. However, he was and still is a potent all-rounder, who can give his best in all 3 areas. 
Bowlers: 
#9: Deepak Chahar – INR 14 Cr
The most expensive retained pacer for IPL 2023 is CSK's Deepak Chahar. Chahar was purchased for INR 14 crores by CSK in 2022, but didn't play a single match for CSK them after having sustained an injury. But coming 2023, Deepak Chahar would be an important pacer for the CSK lineup.  
#10: Rashid Khan – INR 15 Cr 
The most expensive spinner for IPL 2023 is Rashid Khan. The World's number 1 spinner was retained by Gujarat Titans for a salary of INR 15 crores. Just like Hardik Pandya, Rashid Khan remains one of the most valuable players for Gujarat Titans. He has also been excellent in IPL having taken 17 or more wickets in each season he played. 
#11: Jasprit Bumrah  – INR 12 Cr
Undoubtedly, the best pacer of the lot, Jasprit Bumrah gets a salary of INR 12 crores from Mumbai Indians. Similar to Rashid Khan, Jasprit Bumrah has been one of the Most Valuable Players for his franchise, Mumbai Indians. Bumrah is currently nursing an injury, but is expected to be fit for IPL 2023. 
IPL 2023 – Most Expensive Retained Players 11 
Rohit Sharma, KL Rahul, Virat Kohli, Sanju Samson, Ishan Kishan, Rishabh Pant, Hardik Pandya, Ravindra Jadeja, Deepak Chahar, Rashid Khan & Jasprit Bumrah. 
So, that's about the most expensive players 11 for IPL 2023. Hopefully, in IPL 2023 Auction, we see a few players getting more salary than these players.
Thanks for reading! Who will be the most expensive player in IPL 2023 Mini Auction? Please email your comments to business@cricalytics.com 
---
ALSO READ: IPL 2023: Ranking the Retained Players Best Playing 11 for all 10 Teams
---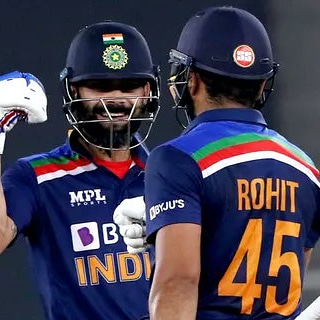 Adesh Kothari is the founder of AK4Tsay1 Cricalytics.
Cricket to him is like what 'Football is to Lionel Messi', 'Singing is to Lata Mangeshkar', 'Dancing is to Michael Jackson', and what 'Acting is to Clint Eastwood'.
Besides his effervescent love for Cricket, Adesh is an MBA by qualification.