Jaydev Unadkat to lead as we look at the combined best playing 11 of the tournament for Vijay Hazare Trophy 2022.
Team India's premier List A tournament, the Vijay Hazare Trophy 2022 comes to a successful end. Saurashtra clinched their second title by beating Maharashtra in a thrilling finale. While Ruturaj Gaikwad made a hat-trick of centuries in knockouts including the final, it was Sheldon Jackson, who took all the limelight with a temperamental century in the finale.
Overall, the tournament was uniquely designed this time with no concept of Plate groups. All Plate group teams were placed alongside Elite groups. While this gave an opportunity to emerging teams, it also made the group imbalanced with better teams completely dominating the Plate group teams.
Nevertheless, given the unique format, the 50-over tournament saw some wonderful performances from the players across the teams. So, in this article, we take a look at 11 such players, who would form a part of our combined best playing 11 for the Vijay Hazare Trophy 2022. Before that, let's look at our unique methodology to find out the top players.  
Stats Wizard Methodology:
Batting: As always, we have analyzed the batting performances basis the batting rating calculated from the overall aspect of the game. This includes runs scored, consistency, the number of match-winning & good knocks, acceleration bonus, and power-hitting bonus. 
Bowling: We have analyzed the bowling performances basis the bowling rating calculated from the overall aspect of the game. This includes wickets taken, consistency, the number of match-winning and good spells, number of maidens bowled, and economy rate bonus.
Overall, the combined best playing 11 for VHT 2022 is selected basis of the performance rating. Only players who played at least the Quarterfinals are selected. Also, the team has a combination of 1-3 all-rounders, a minimum of 3 pacers, and a minimum of 1 spinner. 
Top-order:
#1: Ruturaj Gaikwad [ Maharashtra ] 
Inns: 5 // Runs: 660 // Avg: 220 // SR: 113.6 // HS: 220*
It was a show of unreal supremacy from Ruturaj Gaikwad, who scored 660 runs from 5 innings at an astonishing average of 220 and an amazing strike rate of 113.6. He became the only player to smash three consecutive centuries in QF, SF, and the final of the Vijay Hazare Trophy 2022.
Not only that, he is also the all-time leading centurion in Vijay Hazare Trophy with 12 centuries to his name. The temperament and self-confidence that Ruturaj Gaikwad brings in his batting shows that he is made for bigger things. It is only a matter of time before we see him as a regular member of the Indian team.  
#2: N Jagadeesan [ Tamil Nadu ]
Inns: 8 // Runs: 830 // Avg: 138.3 // SR: 125.4 // HS: 277
The second opener and also the wicket-keeper of the squad, N Jagadeesan scripted history when he smashed the highest score in 50 overs cricket. He made a staggering 277 runs off 141 balls, while his team made 506/2 in 50 overs. On top of this, he became the first player to smash 5 successive centuries in 50 overs cricket. It was epic stuff from N. Jajadeesan who ended the VHT 2022 as the leading run-scorer with 830 runs to his name from just 8 innings. 
#3: Sai Sudharsan [ Tamil Nadu ]
Inns: 8 // Runs: 610 // Avg: 76.3 // SR: 111.9 // HS: 154
At number 3 we have Sai Sudharsan, who was equally good as his opening partner, N Jagadeesan. In terms of consistency, Sai Sudharsan was the same as Jagadeesan at 75%. However, the only difference was Sai Sudharsan had 3 centuries and 2 fifties, while Jagadeeesan had 5 centuries including the biggie 277. Overall, Sudharsan's 610 runs from 8 innings came at a good average of 76.3, and an awesome strike rate of 111.9.  
Middle-order:
#4: Ankit Bawne  [ Maharashtra ]
Inns: 9 // Runs: 587 // Avg: 83.9 // SR: 101.6 // HS: 184*
At number 4, we have the Maharashtrian talent, Ankit Bawne. The fourth-highest run-getter of the tournament, Ankit was the pillar of Maharashtra's middle-order. Ruturaj may have taken all the limelight, but it was Ankit who stitched the openers and finishers together. The good thing about Bawne is that his 587 runs came at a strike rate of 101.6 and a consistency of 62.55. These are excellent numbers for someone batting in the middle-order.
#5: Riyan Parag [ Assam ]
Inns: 10 // Runs: 552 // Wkts: 10 // SR: 123.2 // HS: 177
Number 5 sees the one-man army from Assam, Riyan Parag. Be it batting, bowling, or fielding, Riyan Parag displayed exceptional abilities in all 3 areas. On top of scoring 552 runs and taking 10 wickets for his team, Riyan shall be remembered for the exceptional contribution he made in the Quarter-final vs J&K. Riyan scored a match-winning 177 off 116 balls while chasing 351. Surely, the 21-year-old seems to be ready for bigger things in IPL and beyond. 
Finishers:
#6: Azim Kazi [ Maharashtra ] 
Inns: 9 // Runs: 421 // Avg: 52.6 // SR: 127.2 // HS: 106
Similar to Ankit Bawne, Azim Kazi did his job quitely and without any limelight. His strike rate of 127.2 was the second-highest in the competition. What's more awesome is that along with the strike rate, his 421 runs came at an average of 52.6, which is excellent for a finisher. Some of his aggressive knocks include 106(97), 50*(32), 67(39), and 88(57). 
#7: Chirag Jani  [ Saurashtra ]
Mat: 10 // Runs: 123 // Wkts: 10 // SR: 92.5
Number 7 sees the key bowling all-rounder from Saurashtra, Chirag Jani. Not only did he take a good number of wickets, but he also scored valuable runs for his team down the order. Moreover, the value of Chirag Jani as a batter isn't in the big knocks, but in the small cameos that he played in the knock-outs. He remained not out in all three knock-out matches scoring 52* in QF, 13* in SF, and 30* in the final, and thus makes for a key member of this playing 11. 
Bowlers:
#8: Jaydev Unadkat (C) [ Saurashtra ]
Inns: 10 // Wkts: 19 // Avg: 16.1 // ER: 2.2 // BBI: 5/23
Talking about the first bowler, we have the Captain of the team and the leading wicket-taker of the Vijay Hazare Trophy 2022, Jaydev Unadkat. The veteran left-arm pacer took 19 wickets in 10 outings for Saurashtra at a brilliant average of 16.1 and an economy rate of 3.3. What's more, Unadkat was awesome in the semis and finals with spells of 4/26 and 1/25 respectively.  
#9: Dharmendrasinh Jadeja [ Saurashtra ]
Inns: 10 // Wkts: 15 // Avg: 21.8 // ER: 3.8 // BBI: 7/10
Dharmendrasinh Jadeja, a regular member of the Saurashtra team in all 3 formats was the leading wicket-taking spinner of the tournament. He took a total of 15 wickets from 10 innings at a superb economy rate of 3.8. He would be remembered for the best bowling spell of the tournament, 7/10 vs Manipur. 
#10: Rajvardhan Hangargekar [ Maharashtra ]
Inns: 8 // Wkts: 15 // Avg: 24.9 // ER: 5.8 // BBI: 5/53
The second pacer of the team is the player for the pressure matches, Rajvardhan Hangargekar. While Ruturaj was the batter who performed exceptionally well in the Knockouts for Maharashtra, it was Hangargelkar, who bowled two match-winning spells of 5/53 and 4/65 in QF and SF respectively. Under the able leadership of CSK and MS Dhoni in IPL, we should only see Hangargekar prosper as a player. 
#11: Vidhwath Kaverappa [ Karnataka ]
Inns: 8 // Wkts: 17 // Avg: 13.2 // ER: 3.5 // BBI: 4/40
Karnataka's hottest property at the moment, Vidwath Kaverappa not only impressed in Syed Mushtaq Ali Trophy but also in Vijay Hazare Trophy 2022. Vidwath ended the VHT 2022 with 17 wickets to his name from 8 innings. What separated him from his counterpart, Vasuki Koushik was his performance in the knock-out stages. He bowled a brilliant spell of 3/20, 4/40, and 1/20 in the preliminary QF, QF, and SF respectively. 
Vijay Hazare Trophy 2022 Combined Best Playing 11 of the Tournament: 
Ruturaj Gaikwad, N. Jagadeesan (wk), Sai Sudharsan, Ankit Bawne, Azim Kazi, Riyan Parag, Chirag Jani, Jaydev Unadkat (c), Dharmendrasinh Jadeja, Rajvardhan Hangargekar & Vidwath Kaverappa
So, that's about the combined best playing 11 for Vijay Hazare Trophy 2022. Apart from the ones mentioned above, special mention to Kuldeep Sen, Vasuki Koushik, Shivam Mavi, Satyajeet Bachhav, Mukhtar Hussain, Rahul Tripathi, Harpreet Singh, K Rohit Rayudu, RS Kunnummal, and Tilak Varma. These guys also had a fantastic tournament.  
Thanks for reading! What's your combined best playing 11 for Vijay Hazare Trophy 2022? Please email your comments to business@cricalytics.com
---
ALSO READ: Exclusive: IPL 2023 Most Expensive 11 of Retained Players
---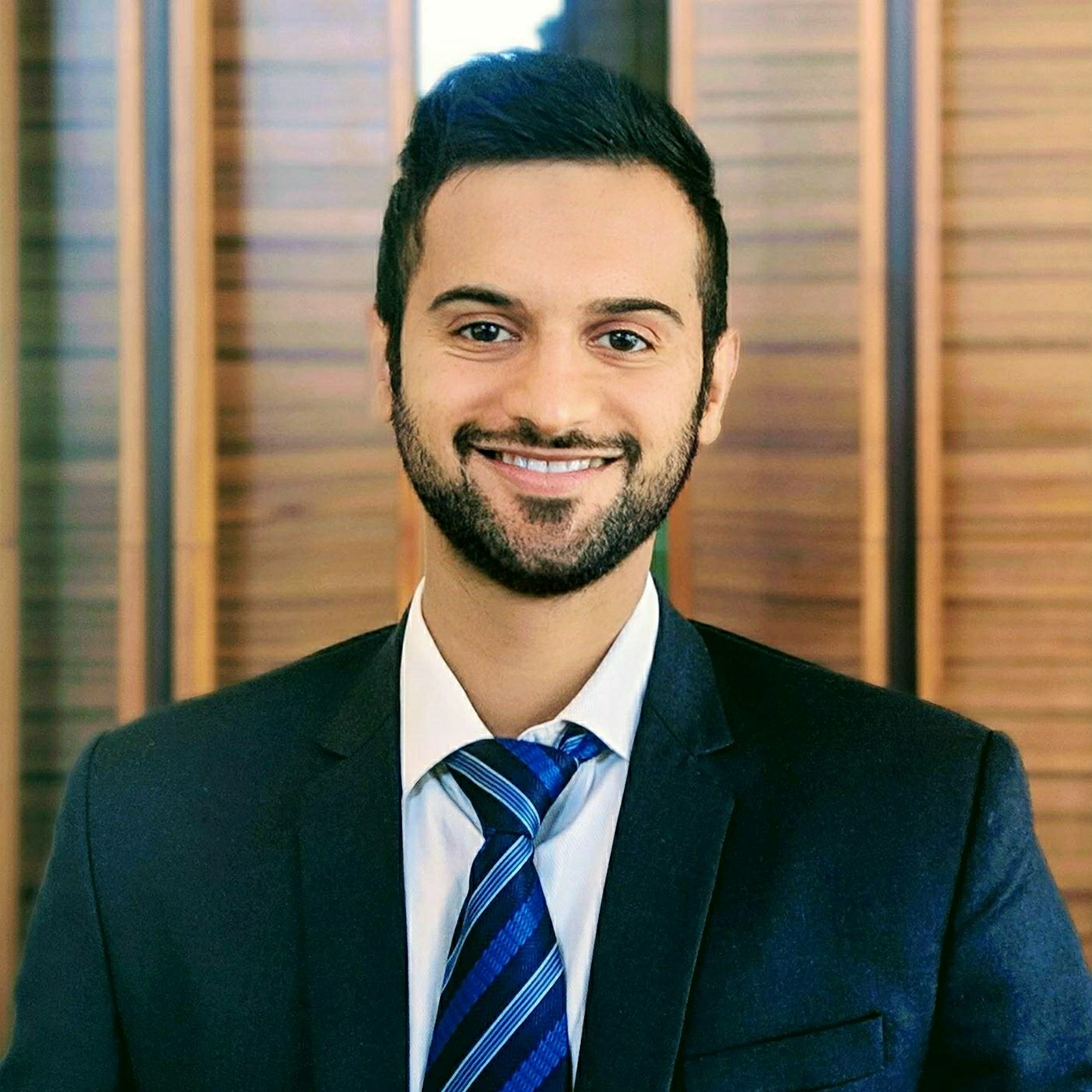 Adesh Kothari is the founder of AK4Tsay1 Cricalytics with over 20 years of experience following Cricket.
Cricket to him is like what Football is to Lionel Messi, Singing is to Lata Mangeshkar, Dancing is to Michael Jackson, and Acting is to Clint Eastwood.
Besides his effervescent love for Cricket, Adesh is an MBA by qualification.