ICC T20 World Cup 2021 Consolidated Official Schedule – Pdf Download
India vs Pakistan blockbuster match set on October 24th as we look at the official schedule for T20 World Cup 2021.
Please check out the latest article on the updated schedule for the T20 World Cup 2021 
It's been more than 5 years since the final of the last T20 World Cup was played on 3rd April 2016. The tournament that was conducted every 2 years since 2010 took a strategic shift in 2016, and was scheduled to take place every 4 years with the 2020 edition being played in India. 
However, owing to the pandemic, the 2020 edition of the tournament was shifted to 2021, and is now officially set to be played in UAE with India being the Organizers. The ICC had earlier announced that the tournament would commence from 17th October with the finals being played on November 14.
ICC had not announced the complete schedule earlier, but early morning on August 17, ICC announced the complete schedule for all the matches. Apart from the three regular venues, Abu Dhabi, Dubai, and Sharjah, the tournament shall see Oman hosting the Round 1 matches.  
Here's the official Twitter announcement of the schedule by ICC:
It's out! 📅

Jot down the dates – the full fixtures of the ICC Men's #T20WorldCup 2021 🔥

Which clash are you most excited by? 👀

— T20 World Cup (@T20WorldCup) August 17, 2021
Schedule Analysis:
T20 World Cup 2021 shall succeed IPL 2021, which is also set to be played in UAE from September 19 to October 15, 2021. Analyzing the schedule, a total of 45 matches shall be played for a period of 28 days. This includes 12 Round 1 matches, 30 Super 12 matches, 2 Semi-finals, and 1 final. 
From the location standpoint, Oman shall host 6 matches, Abu Dhabi shall host 14 matches. Whereas Dubai shall host 14 matches and Sharjah shall host 11 matches. Meanwhile, blockbuster India vs Pakistan Group 2 Super 12 match is scheduled for Sunday, 24th October 2021.
From the timing perspective, there would be a total of 19 double-headers. The afternoon matches shall begin at 2 pm local time or 3:30 pm IST. Whereas the evening matches shall begin from 6 pm local time or 7:30 pm IST.  
Here's the complete Schedule for Team India for T20 World Cup 2021: 
24 October 2021  // India vs Pakistan  // 19:30 IST

31 October 2021 // India vs New Zealand // 19:30 IST

03 November 2021 // India vs Afghanistan// 19:30 IST

05 November 2021 // India vs Scotland  // 19:30 IST

08 November 2021 // India vs Namibia // 19:30 IST
Here's the high-resolution picture of the T20 World Cup 2021 schedule. Please download from here.
Thanks for reading! Who do you think would win the T20 World Cup 2021? Please email your thoughts to business@cricalytics.com
---
ALSO READ: Cricalytics: Predicted Squad for Team India for T20 World Cup 2021
---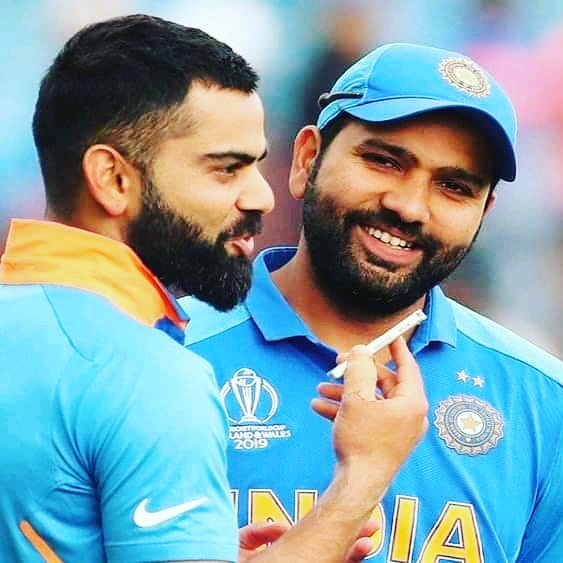 This is the official user profile for AK4Tsay1 Cricalytics