Rishabh Pant, the best leader as we look at the predicted potential cricket squad for Team India for Olympics 2028. 
Ever since the successful completion of the Tokyo Olympics 2020, there has been a happy news circulating around, and that is the inclusion of Cricket as a part of Olympics 2028. ICC recently announced its intention to make Cricket a part of the most prestigious sporting event, the Olympics.
Only once in 1900 was Cricket a part of the Olympics. It was a 2-day event featuring Great Britain and hosts Paris. While nothing is sure yet on Cricket's position for the Olympics, it is only a generous attempt by ICC to include Cricket as a part of the Los Angeles Olympics 2028.
But the mere idea about this gives us chills down the spine. There is also no confirmation on what format ICC will push for in Olympics 2028. However, it is most-likely going to be the format that excites the most, and is suitable for a tournament like the Olympics, i.e T20 Cricket.
Potential Team India Squad

:
If Cricket becomes a part of the Olympics, the most important question for all Indian cricket fans would be what will the squad look like? Well, we are still 7 years away from the tournament, and today may not be the perfect time to talk about it, but if we dig deeper, we would already know 10-12 potential players that should represent India in the 2028 Olympics.
If we observe the current strongest T20 squad of Team India, most of the members are close to 30. For example, Captain Kohli is 33, Rohit Sharma is 34. KL Rahul is 29, Yuzvendra Chahal is 31, and so on. So, if we have to find the potential squad for Olympics 2028, we will have to look for players that age is close to 23.
Of course, the next 7 years may bring new superstars due to the emergence of T20 Cricket, but you can be sure that 10-12 players would definitely be in contention from the squad that you would see in this article. Moreover, if T20 Cricket is what we would see in Olympics 2028, then the selection base would most-likely be IPL.
So, without wasting much of the time, let's look at the predicted potential cricket squad of 15 members for Team India for Los Angeles Summer Olympics Olympics 2028. In addition, let's also look at players that would be in contention for a place in the final 15.
Openers:
Devdutt Padikkal // Prithvi Shaw // Yashasvi Jaiswal 
The hottest category to choose the players from. This category of players plays the maximum number of deliveries in a T20 match, hence the players from this category deserve most of the attention. If we look at the current potential openers who age close to 23, we have hot favorite Devdutt Padikkal, Prithvi Shaw, Shubman Gill, Yashasvi Jaiswal, and Ruturaj Gaikwad.
Devdutt Padikkal and Prithvi Shaw have already made big strides in the Cricketing world. While Prithvi Shaw is almost a regular for the senior side, Devdutt Padikkal is one of the most consistent openers in domestic cricket including IPL. While Padikkal is 21 currently, Shaw is 22. Looking at their age, they would be at their peak in 2028.
At the age of 17, Yashasvi Jaiswal has already created some record-breaking moments in Domestic cricket. He became the youngest player to score a double century in List A cricket. While he is yet to make a mark in IPL, the sheer talent makes him a long-term prospect for Team India. He would be 26 by the time Olympics 2028 comes, and looks like a potential bet.
Ruturaj Gaikwad is another potential bet to look at, but given we can only choose 3 openers, Ruturaj Gaikwad may have to miss out on the above-mentioned potential openers. But with 7 years to go, you never know it Ruturaj makes the most of his opportunities, and makes it to the final squad.
Middle-order:
Ishan Kishan (WK) // Rishabh Pant (WK) // Shubman Gill 
The middle-order shall see the attacking wicket-keeper combo of Ishan Kishan and Rishabh Pant, and the steadiness of Shubman Gill. While Shubman Gill is predominantly an opener, once Virat Kohli retires, he seems the most suitable candidate to take the number 3 slot for Team India. Gill at 3 also balances the 2 aggressive openers and 2 aggressive middle-order batsmen.
Rishabh Pant is already a hot entity in World Cricket, and he is also representing Team India in all 3 formats. With plenty of age by his side, he also looks like the most potential candidate to take up the reign from Virat Kohli. A successor to MS Dhoni, Rishabh Pant would also be the best player to take up the Finisher role.
Ishan Kishan's stunning debut in ODI and T20I cricket, and some really amazing form in IPL has made him a hot favorite even for the T20 World Cup 2021. He is just 23 at the moment, and another 7 years would only bring in more experience, and make him more mature as a cricketer. If he maintains consistency, Kishan could be an integral member of Olympics 2028.
All-rounders:
Hardik Pandya // Ravindra Jadeja  // Washington Sundar
Probably the toughest category to choose the players from. If you remove Hardik Pandya for the time being, there is absolutely no good pace all-rounder available in the country. Hardik is 27 currently, and if we talk about the 2028 Olympics, he would be 34. While 34 as a number looks big, if Hardik Pandya can maintain his fitness like Rohit, who is also 34 currently, then definitely Hardik Pandya would a potential candidate for Olympics 2028.
Talk about current teenagers, Abdul Samad and Riyan Parag have made good strides in IPL and domestic cricket. They mostly play as finishers, and given the dearth of finishers, both these talented players seem potential to represent India at Olympics 2028. While not proper all-rounders, both are good part-time bowlers apart from being good batsmen.
Talking about the fourth all-rounder, Washington Sundar, who is also representing India in all three formats, seems a potential bet. Sundar is already a second-choice spinner for Team India in T20Is. Given that he is just 21 at the moment, he has a bright future ahead of him.
Spinners:
Rahul Chahar // Ravi Bishnoi 
Talking about the spinners, the two names that are young are already making a mark in the Cricketing world are Rahul Chahar and Ravi Bishnoi. While Chahar is already representing India at the age of 21, Bishnoi is an x-factor, and definitely looks like a long-term bet for Team India.
Pacers:
Chetan Sakariya // Jasprit Bumrah // Kartik Tyagi 
Another category of players has plenty of options to choose from. It is such a fragile category that players keep on making themselves time and again. Nevertheless, if we have to find three pacers that look like a potential bet for the 2028 Olympics, then it would be Jasprit Bumrah, Chetan Sakariya, and Kartik Tyagi.
Jasprit Bumrah is currently the best pacer for Team India in all three formats. By the time Olympics come, Bumrah would be 35. Definitely, 35 is not very old, and Bumrah would not find it any issue to bowl at 35 when he would have tons of experience under his belt.
For the remaining two slots, we have options like Chetan Sakariya, Kartik Tyagi, Kamlesh Nagarkoti, Shivam Mavi, Avesh Khan, Ishan Porel, Prasidh Krishna, Khaleel Ahmed, and so on. But if we have to talk about two potential bets then my money would go on Chetan Sakariya and Kartik Tyagi.
Sakariya is already representing Team India. With age by his side, he could be the bowler to watch out for. Along with him, Speedster Kartik Tyagi seems a brilliant bet. There's Kamlesh Nagarkoti and Avesh Khan too. But Kamlesh is yet to make a mark anywhere, and Avesh Khan would be 32 by then. So, his selection looks tentative at the moment.
LA Olympics 2028 – Predicted Cricket Squad for Team India: 
Team India Official Squad of 15:
Batsmen: Devdutt Padikkal, Ishan Kishan (WK), Prithvi Shaw (VC), Rishabh Pant (C&WK), Shubman Gill & Yashasvi Jaiswal.
All-rounders: Abdul Samad, Hardik Pandya, Riyan Parag & Washington Sundar
Bowlers: Chetan Sakariya, Jasprit Bumrah, Kartik Tyagi, Rahul Chahar & Ravi Bishnoi
Coach: MS Dhoni // Captain: Rishabh Pant // Vice-captain: Prithvi Shaw
On top of this, the most important selection would be the choice of coach. Rahul Dravid is a hot favorite. but will he be active for another 7 years as Coach? It seems doubtful. Meanwhile, MS Dhoni is also a hot favorite. He would be almost 50 by then, and would be the perfect man to coach Team India youngsters.
Overall, I just hope Cricket gets global recognition through the Olympics, and ICC is successful in its bid to place Cricket in contention for Olympics 2028. This would be a dream come true for all cricketing fans across the globe. 
Thanks for reading! What's your predicted potential cricket squad for Team India for Olympics 2028? Please email your comments to business@cricalytics.com
---
ALSO READ: Cricalytics: Predicted Squad for Team India for T20 World Cup 2021
---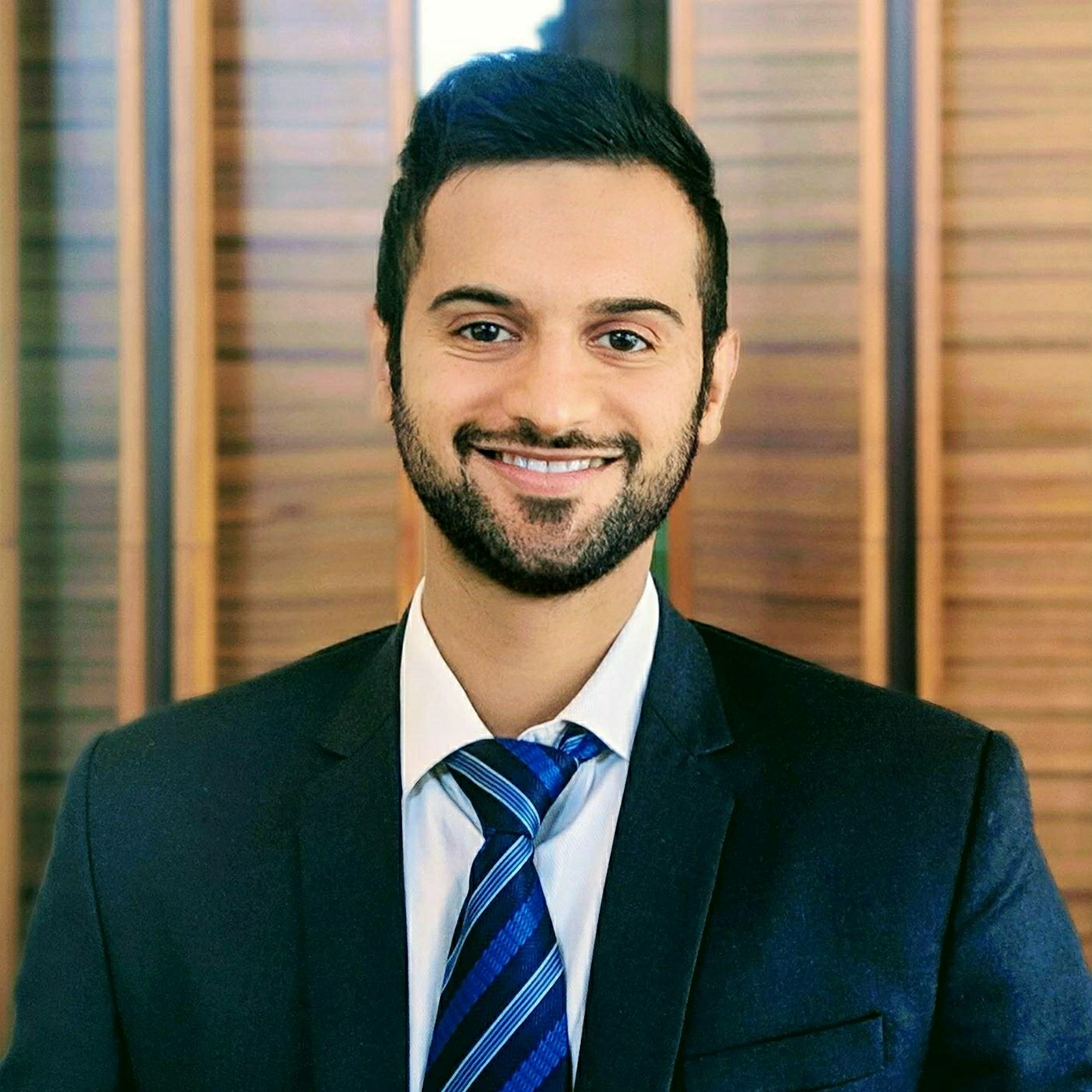 Adesh Kothari is the founder of AK4Tsay1 Cricalytics with over 20 years of experience following Cricket.
Cricket to him is like what Football is to Lionel Messi, Singing is to Lata Mangeshkar, Dancing is to Michael Jackson, and Acting is to Clint Eastwood.
Besides his effervescent love for Cricket, Adesh is an MBA by qualification.