Exclusive: The Best Performing Playing 11 from Week 1 of IPL 2022
Jos Buttler and Umesh Yadav, the best performing players as we look at the best playing 11 from Week 1 of IPL 2022.
The 15th edition of the most prestigious T20 tournament in the world, IPL 2022 couldn't have asked for a better start. As surprising as it may sound but the superpowers of IPL, the  Chennai Super Kings and Mumbai Indians are yet to get off the mark having lost 3 and 2 matches respectively, and the likes of RR and Gujarat Titans have been super impressive winning both their matches. 
Week 1 ending April 3, 2022 also happens to showcase the talent of uncapped Indian players. Quite astonishing to see so many Indian youngsters making a mark in front of some of the most dangerous players in the world. But then that's what IPL is all about, right? IPL is known to give a platform to young Indian talent, and the year 2022 is no different. 
So, on that note, let's look at the best performing playing 11 at the end of week 1 of IPL 2022. Please note that matches until April 3rd are considered, and given that there is non-uniform distribution of matches, some teams like KKR, CSK, and PBKS have played 3 matches. Whereas some teams like Sunrisers Hyderabad have only played 1 match. 
Stats Wizard Methodology:
Batting: As always, we have analyzed the batting performances basis the batting rating calculated from the overall aspect of the game such as runs scored, consistency, the number of match-winning & good knocks, acceleration bonus, and power-hitting bonus. 
Bowling: We have analyzed the bowling performances basis the bowling rating calculated from the overall aspect of the game such as wickets taken, consistency, the number of match-winning and good spells, number of maidens bowled, and economy rate bonus. 
Overall, the team of best performing playing 11 for week 1 of IPL 2022 is selected basis the performance rating, and only players who have performed well in their respective positions are selected. Also, the team combination of a maximum of 2 overseas, 2openers, 3-4 middle-order players, 1-2 all-rounders, 2-3 pacers, and a minimum of 1 spinner is given precedence in the squad. 
#1: Jos Buttler (RR) – 10
Inns: 2 // Runs: 135 // SR: 140.6 // HS: 100
The Joint Orange cap holder of the season so far, Jos the Boss has been stunning in both the matches he has played for the Rajasthan Royals. Not only has he registered the first century of the season, but has also hit the most runs in boundaries – 104. He has been one of the prime reasons why RR managed to win both matches. Overall, Jos Buttler has scored 135 runs so far at a perfect rating of 10.  
#2: Ishan Kishan (MI) – 10
Inns: 2 // Runs: 135 // SR: 148.4 // HS: 81*
Similar to Jos, Ishan Kishan has looked absolutely stunning in both the matches so far having scored an equal number of runs as Jos Buttler. The only difference is that Ishan Kishan's knocks came in a losing cause, and he had nothing to do with it. The poor team structure and bowling attack of Mumbai Indians have resulted in them being on the losing end. Overall, for his stunning performance, Ishan Kishan too carries a perfect rating of 10.  
Apart from these two, Faf du Plessis, Shubman Gill, Robin Uthappa, and Shikhar Dhawan have also done well in partial matches they have played so far. But all these players have registered a failure, and with the opening position having stiff competition, they had to be left out. Hopefully, in the coming matches, they improve and make an entry in the best performing 11. 
#3: Sanju Samson (RR) – 10
Inns: 2 // Runs: 85 // SR: 177.1 // HS: 55
The number 3 slot undoubtedly belongs to the captain of Rajasthan Royals, Sanju Samson. Sanju scored aggressively in both the innings he has played so far. While in one knock he scored 25 balls 50, the other knock saw him score an attacking 21 ball 30. But more than his batting, Sanju's captaincy stood out. Even with only five bowlers, the utilization of bowling was optimal from Sanju's end.  
#4: Tilak Varma (MI) – 9.6
Inns: 2 // Runs: 83 // SR: 172.9 // HS: 61
Number 4 on the list is Tilak Varma, and what a start this has been to his IPL career. In both the matches Tilak Varma has played so far, he looked confident, unlike other 19-year-old kids who generally have issues facing the world's best bowlers. Tilak Varma played a stunning knock against RR facing the likes of Chahal, Boult, and Ashwin. Overall, Tilak has 83 runs from 2 innings at a strike rate of 172.9, and thus gets a performance rating of 9.6.  
#5: Liam Livingstone (PBKS) – 7.1
Inns: 3 // Runs: 98 // Wkts: 2 // HS: 59
Not the best of names on paper for Week 1, but Liam Livingstone has been superb as an all-rounder overall. He played a superb match-winning knock in PBKS' third match, and that performance highlighted why Liam Livingstone carries such a high price tag. Overall, Livingstone managed to score 98 runs and take 2 wickets, thus getting a performance rating of 7.1
#6: Ayush Badoni (LSG) – 10
Inns: 2 // Runs: 72 // Wkts: 1 // HS: 46
The Indian Baby AB as he has been nicknamed by KL Rahul, Ayush Badoni has been truly outstanding in both the matches he has played so far for the Lucknow Super Giants. In only his first match, he showed extreme composure to remove LSG from trouble waters at 29/4 to a respectable total of 158/6
Mind you, this is against the bowling line-up comprising Rashid Khan, Lockie Ferguson, and Mohammed Shami. The kind of confidence he displayed while playing this world-class bowling was truly mesmerizing. In the second match, Badoni played a short but sweet cameo against CSK. Overall, Ayush has scored 72 runs from 2 innings at a strike rate of 146, and has a performance rating of 10. 
#7: Andre Russell (KKR) – 10
Inns: 2 // Runs: 85 // Wkts: 2 // SR: 193.9
Been two years since we saw Andre Russell taking the bowling line-up to cleaners. But in the match against Punjab Kings, we finally saw the Andre Russell of old. Coming in to bat at 51/4 chasing 141, Russell didn't feel the heat, instead, he unleashed his beast self smashing 8 sixes in his knock of 70 (31). In addition, he also played a good cameo of 25 in the first match, thus taking his performance rating to 10.
#8: Mohammed Shami (GT) – 10
Inns: 2 // Wkts: 5 // ER: 6.7 // BBI: 3/25
Coming to the bowling department, we have Mohammed Shami as the second-best pacer of the lot. His fiery spell against Lucknow Super Giants was a treat to watch. Even against a top team like Delhi Capitals, Shami got crucial wickets. Overall, Shami has taken 5 wickets so far from 2 innings at an average of 11, and an economy rate of 6.7. 
Apart from Shami, Tim Southee and Lockie Ferguson were equally impressive. It was touch and go for these three, but Mohammed Shami was marginally impressive with his performance, thus getting an edge. Even Dwayne Bravo, Jasprit Bumrah, and Dwayne Pretorius weren't far behind with their performance as pacers. 
#9: Rahul Chahar (PBKS) – 10
Inns: 3 // Wkts: 6 // ER: 5 // BBI: 3/22
Played for 3 matches, but Rahul Chahar has been superb in all three. He took one, two, and three wickets respectively as his wickets column kept increasing match-on-match. His economy rate of 5, which also happens to be the second-lowest among top 10 wickets takers has been the highlighting point of his performance so far. Overall, 6 wickets from 3 innings earn Chahar a rating of 10. 
#10: Umesh Yadav (KKR) -10
Inns: 3 // Wkts: 8 // ER: 4.9 // BBI: 4/23
The best bowler of the tournament so far goes to the underrated Umesh Yadav. Imagine being in his shoes. He played only 2 matches in 2020 and 0 matches in 2021, but playing IPL 2022 as the leading pacer for KKR, and giving absolutely magnificent performance in all three matches so far is an achievement for Umesh Yadav. 
Not only is Umesh the Purple Cap holder but also has the lowest economy rate among all top 10 bowlers in the tournament so far at 4.9. He holds the second-best bowling figures of IPL 2022 so far at 4/23. Overall, with a consistency of 100%, Umesh Yadav gets a perfect 10 for his performance. 
#11: Yuzvendra Chahal (RR) – 10
Inns: 2 // Wkts: 5 // ER: 6 // BBI: 3/22
Number 11 on the list goes to IPL's best Indian spinner, Yuzvendra Chahal. Played for 2 matches, but he has already made sure RCB regret their decision of letting him go. Yuzi has picked 5 wickets so far from 2 innings at a superb economy rate of 6 and a strike rate of 9.6; second-best among the top 10 wickets takers. 
IPL 2022 – The Best Performing Playing 11 at the end of Week 1: 
Jos Buttler, Ishan Kishan (WK), Sanju Samson (C), Tilak Varma, Liam Livingstone, Ayush Badoni, Andre Russell, Mohammed Shami, Rahul Chahar, Umesh Yadav & Yuzvendra Chahal
Overall, this is just a start to IPL 2022. As we move along, consistency and mental fatigue would be tested for all these players. As we had seen over the years, only a handful of players are able to maintain their golden run, and some new stars emerge as the tournament progresses. Hopefully, we see a lot many good players as we progress. 
Thanks for reading! What's your best playing 11 from week 1 of IPL 2022? Please email your comments to business@cricalytics.com
---
ALSO READ: IPL 2022 Special: Ranking and Rating the Spin Attack of all 10 Teams
---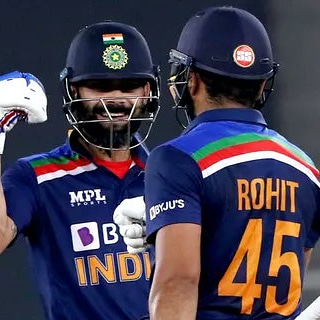 Adesh Kothari is the founder of AK4Tsay1 Cricalytics.
Cricket to him is like what 'Football is to Lionel Messi', 'Singing is to Lata Mangeshkar', 'Dancing is to Michael Jackson', and what 'Acting is to Clint Eastwood'.
Besides his effervescent love for Cricket, Adesh is an MBA by qualification.