Shubman Gill and Shreyas Iyer make the cut as we look at the combined best ODI team of the year 2022. 
The year 2022 has come to an end, and one format that most of us including top players didn't pay attention to has been the ODI format. Test cricket has got the desired attention that it needed due to its competitiveness, and the T20 World Cup 2022 made sure T20 is popular too. But sadly ODI wasn't the most preferred format for most of us.
Even then, one team that has played ODI cricket the most this year has been Team India. Among the top 10 teams, India have played the most number of ODIs, 24. That's 7 more than second-ranked Australia. Of course, one may argue India mostly sent their B team to play the ODI format, but hey India did play ODI cricket, and that's great for the format. 
Overall, the year saw a lot of emerging players being the stand-out performers as compared to the regular ones, and that is also reflected in the top 11 of the year. So, which are the players that would form the combined best ODI team of the year for 2022? Well, let's find out in this article. Before that, let's look at our unique methodology to arrive at the 11. 
Stats Wizard Methodology:
Batting: As always, we have analyzed the batting performances basis the batting rating calculated from the overall aspect of the game. This includes runs scored, consistency, the number of match-winning & good knocks, acceleration bonus, and power-hitting bonus. 
Bowling: We have analyzed the bowling performances basis the bowling rating calculated from the overall aspect of the game. This includes wickets taken, consistency, the number of match-winning and good spells, the number of maidens bowled, and the economy rate bonus.
Overall, the ODI Team of the year 2022 is selected basis of the performance rating. Only players who played more against top 10 teams are given the preference; hence a lot of associate nation performances are ignored. Also, given the variations in the number of matches each player has played, preference has been given to players who have taken more wickets or scored more runs. 
Openers:
#1: Travis Head [ Australia ]
Inns: 9 // Runs: 550 // Avg: 68.8 // SR: 112.2 // HS: 152 // Rating: 10 
The year 2022 has seen quite a good number of performances from the openers in ODIs. It was difficult to select two players, and leave the other players out. Of all openers, the one opener that performed better than the rest was Travis Head.
The Australian opener scored 550 runs from just 9 innings at a fantastic average of 68.8 and an aggressive strike rate of 112.2. Head maintained a consistency of 55% this year, which isn't bad, and his best knocks came against Pakistan and England where he smashed 101 off 72 and 152 off 130 balls respectively. 
#2: Shubman Gill [ India ] 
Inns: 12 // Runs: 638 // Avg: 70.9 // SR: 102.6 // HS: 130 // Rating: 8.8 
If there's one batter from Team India that has grabbed his chances with both hands, it's Shubman Gill. The 23-year-old scored a valuable 638 runs from just 12 innings at a brilliant average of 70;9 and a strike rate of 102.6. Such was his performance that as the year end came, he displaced Shikhar Dhawan as the preferred opener. 
Middle-order:
#3: Babar Azam [ c ] [ Pakistan ]
Inns: 9 // Runs: 679 // Avg: 84.9 // SR: 90.8 // HS: 114 // Rating: 10
Undoubtedly the best batter of the year, Babar Azam continued his dream run in ODIs as he continues to maintain a healthy lead as the World Number 1 ODI batter. Babar played only 9 innings, but already mustered 679 runs at a consistency of 88.9%. Only once did he have a bad outing, and in the rest 8 matches, he managed all 50+ scores. 
#4: Shreyas Iyer [ India ]
Inns: 15 // Runs: 724 // Avg: 55.7 // SR: 91.5 // HS: 113* // Rating: 7.7 
Time and again questions have been raised on Shreyas Iyer's position in the Indian team, and every time Shreyas Iyer has responded with flying colours. Shreyas Iyer has not just been the leading run-getter for India, but also among the top 10 teams. He has scored 724 runs from just 15 innings at a superb average of 55.7 and a good strike rate of 91.5. Such has been the performance that he seems irreplaceable in the current setup.  
#5: Tom Latham [ wk ] [ New Zealand ]
Inns: 13 // Runs: 558 // Avg: 55.8 // SR: 101.3 // HS: 145* // Rating: 7.5
The current Kiwi Captain and the wicket-keeper of the team, Tom Latham has been the stand-out performer for the Kiwis this year. Playing the role of the finisher, Tom scored a valuable 558 runs at a good strike rate of 101.3. His superb 145 off 104 while chasing 307 has been the stand-out performer of the year. 
All-rounders:
#6: Mehidy Miraz [ Bangladesh ] 
Inns: 15 // Runs: 330 // Wkts: 24 // BA.Avg: 66 // Hs: 100*
How can one forget the mauling that Mehidy did to the Indian bowlers in the recently concluded ODI series? His 100 batting at number 8 could well go down as one of the greatest knocks by a lower-order batter. While Mehidy did impress with his batting, he was equally good in the bowling accounting for 24 wickets from just 15 innings with a best spell of 4/29 against West Indies. 
#7: Akeal Hosein [ West Indies ]
Mat: 20 // Runs: 218 // Wkts: 30 // ER: 5.1 // BBI: 4/39
The leading wicket-taker of the year among the top 10 teams, Akeal Hosein took a brilliant 30 wickets from 20 innings and scored a good 218 runs while batting lower down the order. Akeal bowled five great spells this year, but his best one came against New Zealand where he took 3 wickets and gave away just 28 runs from 10 overs. In addition, his 60 off 37 balls against Pakistan came when West Indies were 155/7. 
Bowlers:
#8: Alzarri Jopseph [ West Indies ]
Inns: 17 // Wkts: 27 // Avg: 25.7 // ER: 4.6 // BBI: 3/36 // Rating: 7.1
Alzarri Joseph hasn't been the most stand-out bowler of the year, but it is the consistency of 89% that separates him from most of the top bowlers. Only twice did Alzarri Joseph go wicketless, and in the rest 15 innings, he at least took 1 wicket. His 27 wickets came from just 17 innings; thus making him the leading wicket-taker pacer among the top 10 teams. 
#9: Adam Zampa [ Australia ]
Inns: 12 // Wkts: 30 // Avg: 17.5 // ER: 4.9 // BBI: 5/35 // Rating: 9.5 
Without a doubt the spinner of the year, Zampa's wicket-taking ability has led to him taking 30 wickets from just 12 innings; that's 2.5 wickets per match. These are excellent returns for a spinner that bowls in the middle overs. In the 12 innings that Zampa played, he took three 4-wicket hauls and one 5-wicket haul; that's one superb spell every three innings. 
#10: Trent Boult [ New Zealand ]
Inns: 6 // Wkts: 18 // Avg: 12.5 // ER: 3.9 // BBI: 4/38 // Rating: 10 
The best pacer of the year, and by a mile. Boult played only 6 innings, but took a truckload of wickets. His spells read 4/38, 4/40, 3/18, 3/53, 2/25, and 2/49; thus making for a consistency of 100%. In addition, his 18 wickets came at an economy rate of just 3.9, which is excellent for a pacer that bowls in powerplay and death overs.  
#11: Mohammed Siraj [ India ]
Inns: 15 // Wkts: 24 // Avg: 23.5 // ER: 4.6 // BBI: 3/29 // Rating: 7.2 
The comeback of Mohammed Siraj in the India ODI side has been extraordinary. In the 15 matches that Siraj played, he took 24 wickets; the most by an Indian bowler and also second-best among the top 10 teams. Some of his top spells were pure gold. This includes 3/29 vs WI, 3/32 vs Bangladesh, 3/38 vs SA, and 1/16 vs Zimbabwe. His performance has made him the third-choice pacer in the team after Shami and Bumrah. 
Combined Best ODI 11 of the Year 2022: 
Shubman Gill, Travis Head, Babar Azam (c), Shreyas Iyer, Tom Latham (wk), Mehidy Miraz, Akeal Hosein, Alzarri Joseph, Adam Zampa, Trent Boult & Mohammed Siraj
So, that's about the combined best ODI team of the year 2022. On top of the 11 players mentioned here, we would like to highlight the performance of Imam-ul Haq, Bilal Khan, Rashid Khan, Shakib Al Hasan, Cameron Green, Gerhard Erasmus, Mitchell Starc, Haris Rauf, Litton Das, Steve Smith, and Matt Henry. 
Thanks for reading! What's your ODI team of the Year 2022? Please email your comments to business@cricalytics.com
---
ALSO READ: IPL 2023 Exclusive: Final Squad List for All 10 Teams Post Auction
---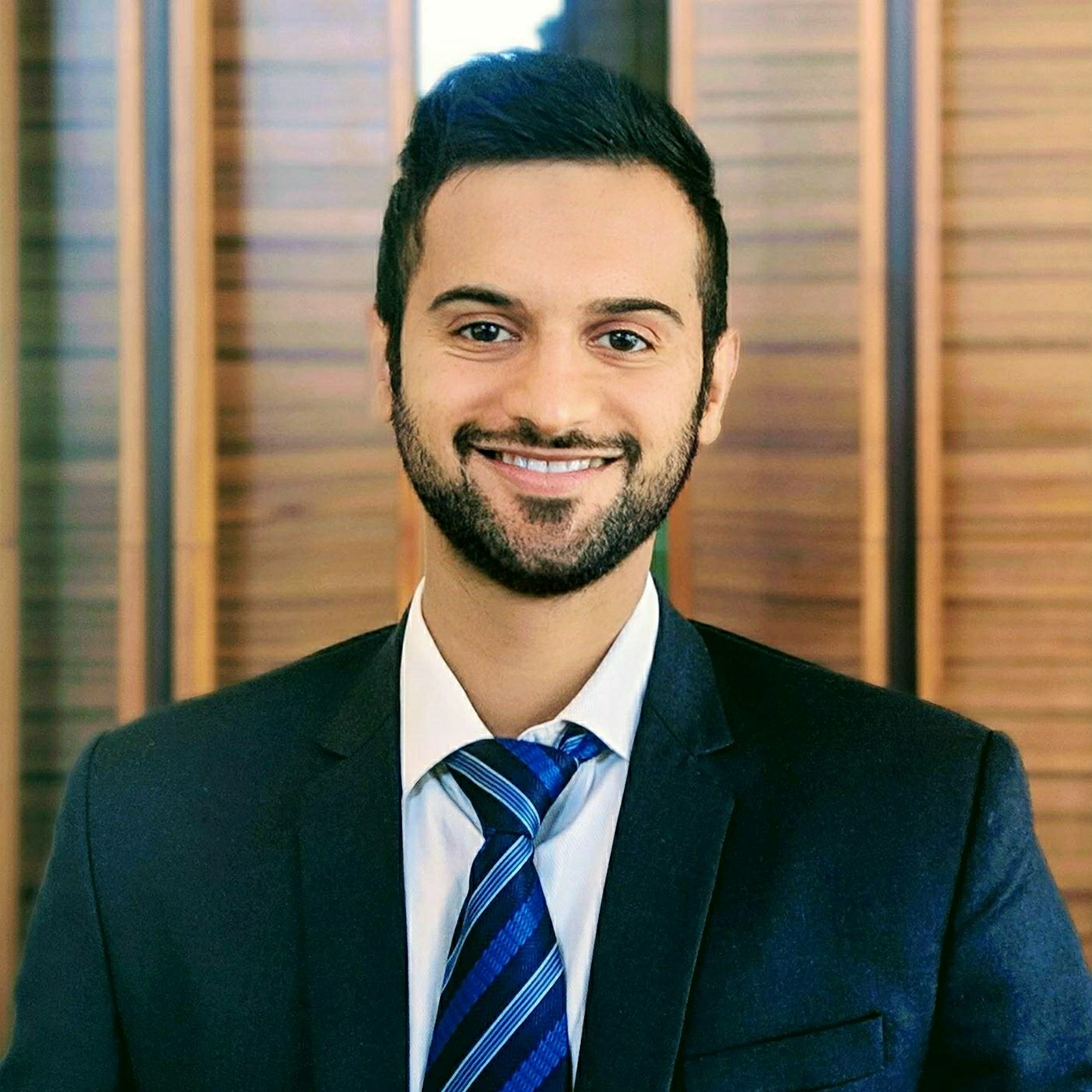 Adesh Kothari is the founder of AK4Tsay1 Cricalytics with over 20 years of experience following Cricket.
Cricket to him is like what Football is to Lionel Messi, Singing is to Lata Mangeshkar, Dancing is to Michael Jackson, and Acting is to Clint Eastwood.
Besides his effervescent love for Cricket, Adesh is an MBA by qualification.