Rohit Sharma injured, while KL Rahul to lead as we look at the predicted squad for Team India for the 2021 India vs SA ODI Series. 
Please note, from the following article, three changes are there in the official ODI series squad. Hardik Pandya, Mohammed Shami, Rahul Chahar are not selected. In place of them, Deepak Chahar, Prasidh Krishna, and Ravichandran Ashwin are selected. Also, Jasprit Bumrah has been selected as the Vice Captain in place of Shreyas Iyer. 
Having announced as the new ODI captain, the entire Indian Cricket fans were eagerly waiting to see Rohit lead the Indian team with Virat Kohli playing ceremoniously under him. But India have not even departed for South Africa, and Rohit Sharma has suffered a hamstring injury ruling him out of the Test series.
While Rohit is not yet ruled out of the ODI series, and a call will be taken by end of this month, the state of the injury seems major, and it is all but sure that India would not risk playing Rohit in the ODI series, and instead would want him to lead in the home series against Afghanistan in March 2022. In addition, the team would be without Ravindra Jadeja and Axar Patel. 
With so many important players missing, bets.co.za suggests the odds to be slightly in favor of South Africa.  Nevertheless, with so many questions in mind, and a dark cloud over Rohit's participation, what could be the strongest predicted squad for Team India for the 2021 ODI series vs South Africa (SA)? 
Openers:
Shikhar Dhawan // Ishan Kishan (WK) // Ruturaj Gaikwad
While Rohit Sharma is not yet ruled out of the ODI series, it is all by certain that BCCI would not risk playing him in the ODI series given the extent of the injury. With Rohit not being there, Shikhar Dhawan would be the first-choice opener for Team India. The Southpaw has been one of the most consistent batters for Team India in ODIs, and is still a valuable asset for WC 2023. 
The second opening choice should ideally be KL Rahul, but given that Virat Kohli and Team India had utilized him in the middle order, he should continue to play in the middle-order. Instead, Team India can include the dynamic Ishan Kishan, whose stocks have risen since the England series. Kishan can be flexible in the batting order with chances of playing him in the middle-order possible too. 
The third opener choice should be a dilemma between Prithvi Shaw and Ruturaj Gaikwad. While Prithvi has been a preferred opener for quite some time now, Ruturaj Gaikwad's stunning consistency in IPL and Indian Domestic circuit should tilt the balance in his favor. It would be a tough call for selectors to make, and they can also play Prithvi Shaw ahead of Ishan Kishan as the second-choice opener. 
Middle-order:
KL Rahul (C&WK) // Rishabh Pant (WK) // Shreyas Iyer (VC) // Suryakumar Yadav // Virat Kohli
Most of the middle-order selects for itself. There's former captain Virat Kohli, Shreyas Iyer, and wicket-keeper duo of Rishabh Pant and KL Rahul. All four have been regular batters for India in the ODIs, and given their past performance, should continue being a part of the squad. In addition, Team India should continue playing Suryakumar Yadav given his stunning rise in form for Team India. 
However, the main question will be whether Virat Kohli plays? While Virat hasn't been vocal since his exclusion as Team India's captain, the illogical Media reports suggest Virat Kohli taking a break from ODI cricket amidst the controversy. Personally, Virat Kohli should take this decision sportingly, and should continue to be a part of the squad with 100% dedication. 
All-rounders:
Hardik Pandya // Venkatesh Iyer // Washington Sundar 
The biggest takeaway or focus point in the all-rounders category shall be Venkatesh Iyer. Ever since the second leg of IPL 2021 got concluded, Venkatesh Iyer has been the talk of the town. His stunning rise as a dependable batter and a decent part-time bowler has also handed him a T20I debut. Without a doubt, Team India would be considering him as the all-rounder for the South Africa ODI series. 
Another main focus shall be on Hardik Pandya's fitness. If he is fit, Hardik should be there in the final squad. But if he isn't, his elder brother, Krunal Pandya should get a chance. Krunal has also been a regular player for Team India in ODIs as well as T20Is. Krunal may not be a first-choice option with Iyer already taking his place, he can be a good backup for Hardik or Sundar. 
The third all-rounder should see the return of off-spin all-rounder Washington Sundar. The off-spinner has been representing Team India since 2017, but a recent injury forced Sundar out of the squad, and that paved way for a lot of alternatives. But If Sundar is fit, which he seems to be, then he should be preferred in the squad as the third all-rounder. 
Spinners:
Rahul Chahar // Yuzvendra Chahal
Another big question for Team India would be the choice of spinners. Yuzvendra Chahal shall without a doubt be the leading spinner for Team India. But for the second spinner spot, Team India can look at Rahul Chahar, who had also represented India in the T20 World Cup. If not for Chahar, Team India can look at Kuldeep Yadav or Varun Chakravarthy as the alternatives. 
Pacers:
Bhuvneshwar Kumar // Jasprit Bumrah // Mohammed Shami // Mohammed Siraj // Shardul Thakur
Coming to pacers, Jasprit Bumrah, Mohammed Shami, Shardul Thakur, and Bhuvneshwar Kumar select for themselves. The only fight will be for the fifth pacer option, and we have Mohammed Siraj and Deepak Chahar fighting for that spot. Of these two, Siraj seems more potent to secure the spot. He is in the form of his life, and is more suited for the 50-over format as compared to Deepak. 
So, that completes the strongest predicted 18-member squad for Team India for the 2021 ODI series vs South Africa (SA). It would be an interesting squad selection for India as the team has been focusing on T20 cricket a lot in the last 6 months. 
India vs SA 2021 – Predicted Squad for Team India for ODI Series: 
Batsmen: KL Rahul (C), Ishan Kishan (WK), Rishabh Pant (WK), Ruturaj Gaikwad, Shikhar Dhawan, Shreyas Iyer, Suryakumar Yadav & Virat Kohli
All-rounders: Hardik Pandya, Venkatesh Iyer & Washington Sundar
Bowlers: Bhuvneshwar Kumar, Jasprit Bumrah, Mohammed Shami, Mohammed Siraj, Rahul Chahar, Shardul Thakur & Yuzvendra Chahal
Coach: Rahul Dravid // Captain: KL Rahul // Vice-captain: Shreyas Iyer 
Thanks for reading! What's your predicted squad for Team India for India vs South Africa 2021 ODI Series? Please email your comments to business@cricalytics.com
---
ALSO READ: India vs SA 2021: BCCI announces the Official Test Series Squad
---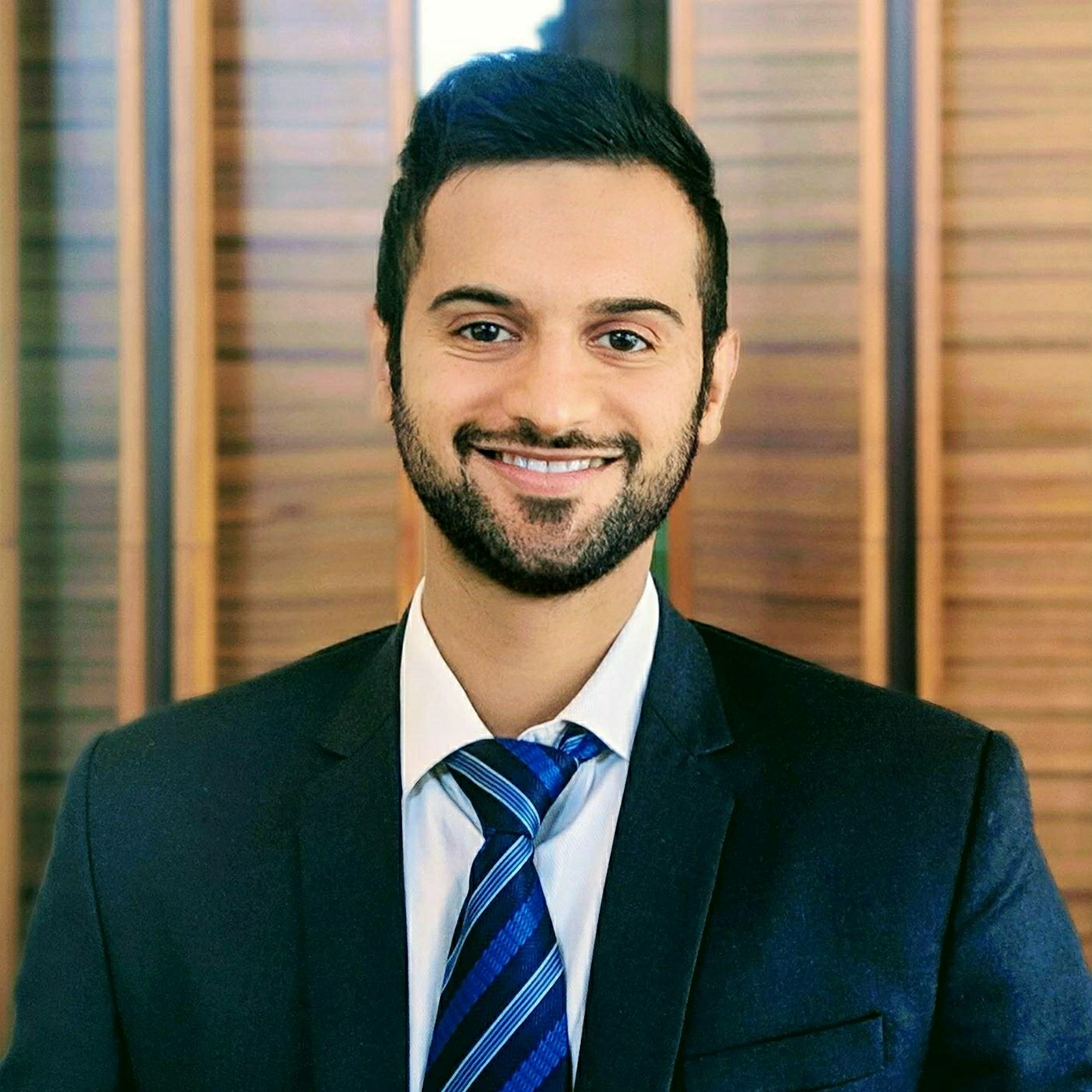 Adesh Kothari is the founder of AK4Tsay1 Cricalytics with over 20 years of experience following Cricket.
Cricket to him is like what Football is to Lionel Messi, Singing is to Lata Mangeshkar, Dancing is to Michael Jackson, and Acting is to Clint Eastwood.
Besides his effervescent love for Cricket, Adesh is an MBA by qualification.