IPL 2022 Latest: Mid Season All-stars Best Playing 11 of the Tournament
Jos Buttler and Yuzvendra Chahal, the standout performers as we look at the midseason all-stars supreme playing 11 for IPL 2022.
The 15th edition of the Indian Premier League is at the halfway stage, and without a doubt, it has been a tournament to remember so far for two key reasons. One is the performance of heavyweights, MI and CSK, who are strangling at the bottom of the table. Second, is the performance from GT and RR, who weren't so strong on paper, but have done really well so far.
With all the limitations, the teams Iike Gujarat Titans and Rajasthan Royals have done extremely well so far. Both the teams have seen a few batters performing extremely well, but it is their outstanding bowling that has been the story so far. Both the teams have won their matches mostly on account of superb bowling performance.
From the players' standpoint, Jos Buttler has been the standout batter, Hardik Pandya has been the standout all-rounder, and Yuzvendra Chahal has been the standout bowler. These three are the prime reason why their teams have done so well so far. In addition, we have seen some brilliant performances from a lot of quality uncapped players.
So, having said that, let's look at 11 such players that would form the IPL 2022 Midseason all-stars supreme playing 11. Before that, let's look at the methodology that would help us arrive at the playing 11. Please note that we have only taken the first 7 matches of each team. So, the performance of KKR in the KKR vs GT match and RCB in the RCB vs SRH isn't considered. 
Stats Wizard Methodology:
Batting: As always, we have analyzed the batting performances basis the batting rating calculated from the overall aspect of the game such as runs scored, consistency, the number of match-winning & good knocks, acceleration bonus, and power-hitting bonus. 
Bowling: We have analyzed the bowling performances basis the bowling rating calculated from the overall aspect of the game such as wickets taken, consistency, the number of match-winning and good spells, number of maidens bowled, and economy rate bonus.
Overall, the team of all-stars supreme playing 11 for IPL 2022 is selected basis the performance rating, and only players who have performed well in their respective positions are selected. Also, the team combination of a maximum of 4 overseas, 2 openers, 3-4 middle-order players, 1-2 all-rounders, 2-3 pacers, and a minimum of 1 spinner.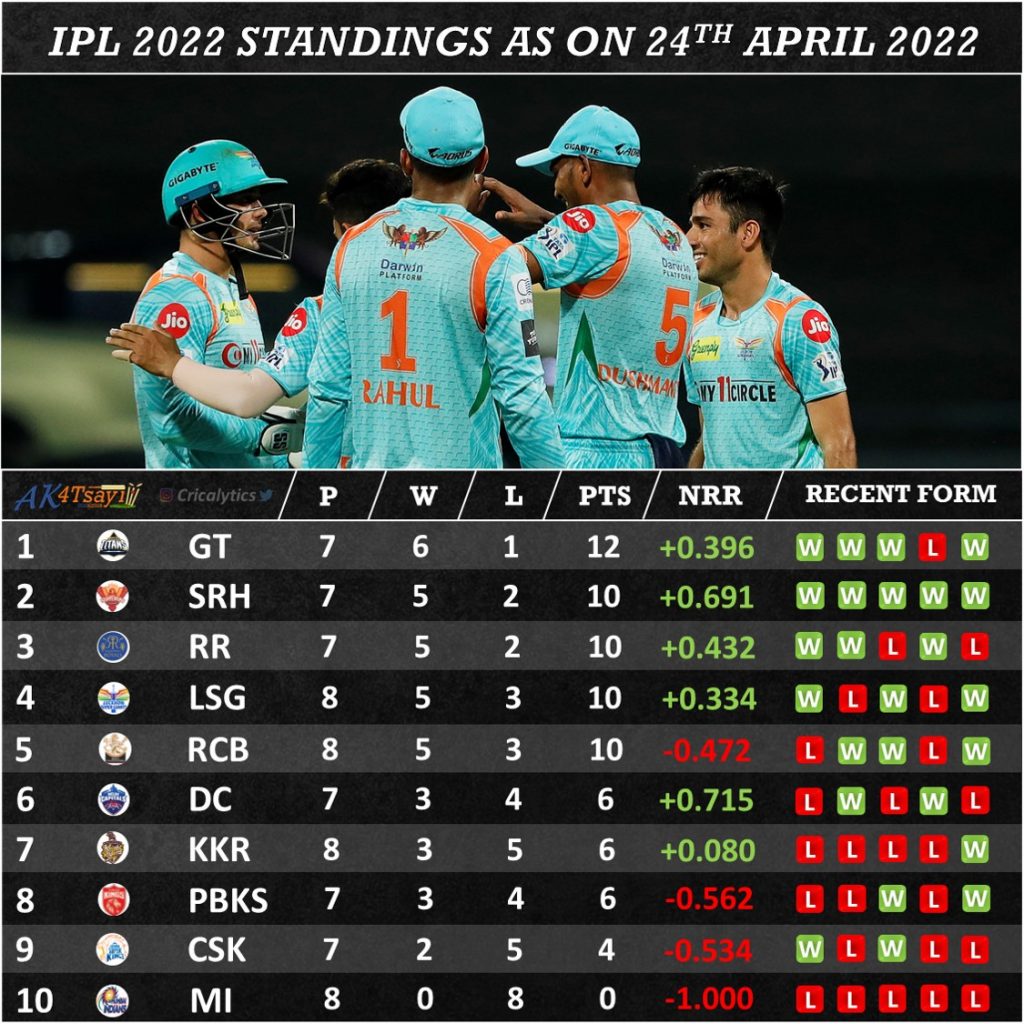 #1: Jos Buttler (RR) – 10
Inns: 7 // Runs: 491 // SR: 161.5 // HS: 116
The first opener of the squad, and it is the Orange Cap holder of the season, Jos Buttler. The RR opener has been in tremendous touch this season. He has already amassed 491 runs from just 7 innings with 3 stunning centuries. His consistency has been at 85%, and looks like Buttler is on a mission to surpass Virat Kohli's record 973 runs in a season. If Buttler's current form continues, the record will be accomplished in the group stage itself.
#2: David Warner (DC) – 10
Inns: 5 // Runs: 219 // SR: 157.6 // HS: 66
Partnering Jos Buttler at the top is the Delhi Capitals opener, David Warner. Davy wasn't available for an initial couple of matches, but in the 5 matches he has played, he scored 3 back-to-back fifties and an attacking 28 off 14. With a consistency of 80%, Warner has scored a total of 219 runs from just 5 innings. In addition to David Warner, the performance from Prithvi Shaw, KL Rahul, and Faf du Plessis has been quite good too. However, David Warner with a consistency of 80% has been slightly better.
#3: Suryakumar Yadav (MI) – 10
Inns: 5 // Runs: 232 // SR: 153.6 // HS: 58
Just like David Warner, Suryakumar wasn't available for the initial couple of matches, but since his comeback, Suryakumar Yadav has performed in all 5 matches so far. He is the only player to have a consistency of 100% having scored in all 5 matches with a minimum score of 32 coming against Chennai Super Kings. Even as Surya has been a stand out performer for Mumbai Indians, the team is yet to get off the mark. 
#4: Hardik Pandya (GT) – 10
Inns: 6 // Runs: 295 // Wkts: 4 // HS: 87*
The batter, bowler, fielder, and captain, Hardik Pandya has been a true 4D player for Gujarat Titans this IPL. Even with a below-par batting line-up on paper, Hardik has inspired the team with his consistent batting in 5 of the 6 innings he played for the team. In addition to being the torchbearer for his team as a batter, Hardik has been impressive as a bowler with 4 wickets to his name. 
#5: David Miller (GT) – 10
Inns: 7 // Runs: 220 // SR: 157.1 // HS: 94*
The number 5 position saw a tough fight between two strong finishers for their respective team, David Miller and Shimron Hetmyer. Both have been tremendous for their respective and deserve a place in the team, but David Miller has been a touch better with time one magnificent innings to remember for ages. His 94* against CSK when the entire team was going down is probably the best innings of the season so far. In addition, Miller has 4 not outs to his name; thus improving his average to 73. 
#6: Andre Russell (KKR) – 7
Inns: 6 // Runs: 169 // Wkts: 6 // HS: 70*
The finisher all-rounder of the squad and the only player from KKR, Andre Russell has rewind the clock to 2019 when he was the torchbearer for the KKR squad. He has been excellent as a batter as well as a death overs bowler for KKR this season. Whenever he got the opportunity, it felt as if Andre Russell will turn it around for KKR. Overall, Russell had scored 169 runs at a strike rate of 177.2 and has taken 6 wickets. 
#7: Dinesh Karthik (RCB) – 10
Inns: 7 // Runs: 210 // SR: 205.9 // SR: 66*
7 innings, 210 runs, 6 not outs and a strike rate of 205.9, that's how the season has been for the best finisher of IPL 2022, Dinesh Karthik. Most of the times Karthik came in to bat, RCB were either looking to build a partnership or looking for quick runs. Even then, Kartik has managed to score 210 runs at an amazing strike rate of 205.9. His striking ability and 360° shots have been mesmerising to watch. As Virat Kohli mentioned, Karthik has mentioned a strong case for the Indian team with his finishing abilities.
#8: Kuldeep Yadav (DC) – 7.6
Inns: 7 // Wkts: 13 // ER: 8.5 // BBI: 4/35
The second-best spinner of the season so far, and is the Kuldeep from the KulCha combination, Kuldeep Yadav. Kuldeep has been excellent for Delhi Capitals this season taking wickets in the regular interval in the middle overs. He has taken a total of 13 wickets from just 6 games at an economy rate of 8.5. His pace variation has been the standout thing that has helped him take a lot of wickets. Overall, Kuldeep gets a performance rating of 7.6 for his bowling.
#9: Khaleel Ahmed (DC) – 7.9
Inns: 6 // Wkts: 11 // ER: 7.9 // BBI: 3/25
Quite surprising as even if Delhi Capitals are currently at sixth position with 3 wins from 7 games, they have had some really strong individual performances. With Warner and Kuldeep already in this team, Khaleel makes it to the squad as the second-best pacer of the squad. Khaleel has taken a total of 11 wickets from just 6 innings at a strike rate of 12. Khaleel's ability to take wickets in the middle overs has been his strength. 
#10: T Natarajan (SRH) -10
Inns: 7 // Wkts: 15 // ER: 8.1 // BBI: 3/10
The best pacer of the season has so far been T Natarajan, who has 15 wickets from just 7 games at a strike rate of 11. Unlike previous years where T Natarajan was all about yorkers, this season, he tried to hit the deck hard, and move the ball both ways. He has been quite successful to do so, and as a result, has been a lethal weapon to deal with in the middle and death overs. Overall, Natarajan gets a perfect rating of 10 for his performance. 
#11: Yuzvendra Chahal (RR) – 10
Inns: 7 // Wkts: 18 // ER: 7.3 // BBI: 5/40
The final player of the squad and the Purple cap holder of the season so far, we have Yuzvendra Chahal from Rajasthan Royals. It's very difficult to separate the consistency of Chahal and Buttler in the first match 7 matches. Scoring 500 runs or taking18 wickets in just 7 innings is no joke. Similar to Buttler, Chahal has a consistency of 85%. If he continues the form, RR can eye their second title. 
IPL 2022 – Mid Season All-Stars Supreme Playing 11 of Tournament 
Jos Buttler, David Warner, Suryakumar Yadav, Hardik Pandya (C), David Miller, Andre Russell, Dinesh Karthik (WK), Kuldeep Yadav, Khaleel Ahmed, T Natarajan & Yuzvendra Chahal
Apart from the ones mentioned above, the other players that were almost good include Faf du Plessis, Shubman Gill, Shimron Hetmyer, Aiden Markram, Rahul Tripathi, KL Rahul, Prithvi Shaw, Tilak Varma, Shreyas Iyer, Robin Uthappa, Liam Livingstone, Lockie Ferguson, Rashid Khan, and Umesh Yadav. 
Thanks for reading! What's your all-stars playing 11 at halfway stage of IPL 2022? Please email your comments to business@cricalytics.com
---
ALSO READ: T20 WC 2022 Complete Official Schedule for IST Timing – Download now
---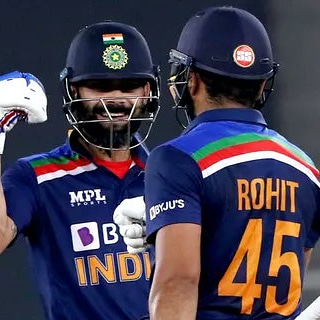 Adesh Kothari is the founder of AK4Tsay1 Cricalytics.
Cricket to him is like what 'Football is to Lionel Messi', 'Singing is to Lata Mangeshkar', 'Dancing is to Michael Jackson', and what 'Acting is to Clint Eastwood'.
Besides his effervescent love for Cricket, Adesh is an MBA by qualification.