T20 WC 2022 Complete Official Schedule for IST Timing – Download now
India vs Pakistan blockbuster Group 2 match set on 23rd October, 2022 as we look at the complete official schedule for T20 World Cup 2022.
It feels like yesterday when Australia were crowned as the champions of the T20 World Cup 2021. With the next T20 World Cup scheduled later this year in October, the ICC has announced the fixtures of the T20 World Cup 2022 to be played in Australia. The tournament is scheduled to start on October 16 with the final to be played on November 13. 
As we had seen in the last T20 World Cup, the 2022 edition shall also see the first round of matches being played by Qualifier teams. A total of 8 teams shall play the qualifiers including the likes of 2-times champions West Indies, Sri Lanka, Namibia, and Scotland. 4 teams from these shall then proceed to the Super 12 stage. 
Just like last year, the Super 12 stage shall see the already qualified 8 teams and 4 teams from Round 1 battling it out for the final 4 spots. Teams in the Super 12 stage have been divided into two groups. The already bifurcated groups include Australia, New Zealand, England, and Afghanistan in group 1. Whereas India, Pakistan, Bangladesh, and SA are placed in group 2. 
Currently, India is on their tour of South Africa, and are playing the ODI series. India have lost the Test series 1-2 and are already 0-2 down in the ODI series. According to Betway, South Africa start as a favourite to win the 3rd ODI as well. Currently, South Africa have odds of 11/10 in their favour. Whereas for India, the odds are 8/11.
T20 World Cup Schedule Analysis:
Analyzing the schedule, a total of 45 matches shall be played in the entire tournament for a period of 29 days. This includes 12 Round 1 matches, 30 Super 12 matches, 2 Semi-finals, and 1 final. The Round 1 matches shall start from October 16 and the Super 12 matches shall commence from October 22. The Semi-finals shall be played on November 9 and November 10 with the final to be played on Nov 13. 
From the location standpoint, Australia has chosen 7 venues to play the entire World Cup. To keep the sanctity of the Super 12 matches, most of the matches for Super 12 will happen on fresh pitches. Overall, Geelong will host 6 matches in Round 1, Hobart will host 6 matches in Round 1 and 3 matches in Super 12.  Whereas the rest of the Super 12 matches shall be scheduled in Brisbane, Sydney, Perth, Sydney, and Adelaide. 
From the timing perspective, the schedule gets very interesting. There are a total of 6 different timings at which the match will start. The timings include 5:30 IST, 8:30 IST, 9:30 IST, 12:30 IST, 13:30 IST, and 16:30 IST. This is to make sure the schedule is aligned with the timezone of the respective country.
Meanwhile, for Team India, blockbuster India vs Pakistan match is scheduled on October 23 in Melbourne. Coincidently, Melbourne also happens to be the destination of the final. 
Team India's Schedule for T20 WC 2022:
Meanwhile, here's the complete Schedule for Team India for T20 World Cup 2022: 
23 October 2022  // India vs Pakistan  // 13:30 IST, Melbourne

27 October 2022 // India vs A2 // 12:30 IST, Sydney

30 November 2022 // India vs South Africa // 16:30 IST, Perth

02 November 2022 // India vs Bangladesh // 13:30 IST, Adelaide

06 November 2022 // India vs B1 // 13:30 IST, Melbourne
Also, here's the high-resolution picture of the T20 World Cup 2022 schedule. Please download from this FB Page link.
Thanks for reading! Who do you think would win the T20 World Cup 2022? Please email your thoughts to business@cricalytics.com
---
ALSO READ: T20I Best Playing 11 of the Year 2021 for Team India – Rohit to lead
---
© AK4Tsay1 Cricalytics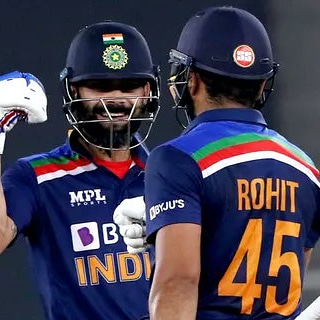 Adesh Kothari is the founder of AK4Tsay1 Cricalytics.
Cricket to him is like what 'Football is to Lionel Messi', 'Singing is to Lata Mangeshkar', 'Dancing is to Michael Jackson', and what 'Acting is to Clint Eastwood'.
Besides his effervescent love for Cricket, Adesh is an MBA by qualification.