India vs SA 2022: 2nd ODI Best Playing 11 for Team India – 2 key changes
Kl Rahul better to be played as a finisher as we look at the best playing 11 for Team India for the 2nd ODI vs South Africa (SA). 
After having lost the Test series 1-2, Team India were looking forward to making good strides in the ODIs under a new captain. As it turned out, it's was not the beginning KL Rahul and Team India would have liked for the ODI series, but a harsh end to the first match means India are now 0-1 down with 2 more matches to go.
It's difficult to tell what exactly went wrong for Team India, but a lot of strategies can be questioned. When Venkatesh Iyer was selected, it was a known fact that he is filling as an all-rounder for Hardik Pandya. So, when the likes of Chahal, Ash, and Shardul were going for runs, KL didn't think even once to give Venkatesh a chance to bowl.
On top of it, KL Rahul's decision to play as an opener itself is baffling. KL Rahul and India already knew that they are playing with a fragile lower-order with debutant Venkatesh Iyer playing at 6 and Shardul Thakur and Ravichandran Ashwin at 7&8. This isn't an encouraging lower-order for any team; especially in the ODIs.
Knowing this, KL Rahul opted to play as an opener when he was actually needed as a Finisher to provide more stability. Mind you, KL Rahul has been our best middle-order batter in the last two years having scored over 500 runs at an average of 60+ and a strike rate of 100+. Knowing all these, India's batting faltered the most; more so the middle-order.
Match Details:
Tournament: India Tour of South Africa 2021-22
Type: ODI Series – 2nd ODI
Where: Paarl
When: January 21, 2 pm IST
So, with the possibility of learning from the mistakes, does KL Rahul need to do any changes in the playing 11. What can be the best possible playing 11 for Team India for the 2nd ODI vs SA? Let's find out in this article. Meanwhile, according to Betway, South Africa start as a favorite to win the 2nd ODI match with Odds in their favor. South Africa currently have odds of 6/5 in their favor. Whereas for India, the odds are 4/6.
India vs SA 2022 – Offical ODI Series Squad for Team India:
Batsmen: KL Rahul (C), Ishan Kishan (WK), Rishabh Pant (WK), Ruturaj Gaikwad, Shikhar Dhawan, Shreyas Iyer, Suryakumar Yadav & Virat Kohli
All-rounders: Venkatesh Iyer, Shardul Thakur & Jayant Yadav
Bowlers: Bhuvneshwar Kumar, Deepak Chahar, Jasprit Bumrah,  Mohammed Siraj, Prasidh Krishna, Ravichandran Ashwin & Yuzvendra Chahal
Coach: Rahul Dravid // Captain: KL Rahul // Vice-captain: Jasprit Bumrah 
Openers: Shikhar Dhawan & Ruturaj Gaikwad
KL Rahul and Team India won't, but they should ideally play KL Rahul at number 5. We all know how fragile the team's lower order is in the absence of Hardik Pandya and Ravindra Jadeja. They currently have Venkatesh Iyer, who is only playing his second game. Then there's Shardul and Ashwin, who are not so good in the batting department.
Instead, Team India should play Ruturaj Gaikwad as an opener alongside Shikhar Dhawan with captain KL Rahul donning the finishing duties. This will solve two purposes. Not only will it give stability to the middle-order, but it will also solve the problem when Rohit is back in the squad. Because we would then again see KL back in the middle-order.
Middle-order: Virat Kohli, Rishabh Pant (WK) & KL Rahul (C)
Both Virat Kohli and Rishabh Pant fell unconventionally. While Virat top-edged a sweep shot, Rishabh Pant lost the balance while trying to attempt a wide delivery. The role of both these batters would be extremely crucial in the 2nd ODI; more so for Rishabh Pant, who is in the side as a primary wicket-keeper.
Also, if KL Rahul is played in the middle-order, Shreyas Iyer will have to, unfortunately, make way for him. There's nothing wrong with Shreyas Iyer, the batter at the moment. But it is the situation that demands KL to play in the middle-order with Ruturaj playing as an opener.
All-rounders: Venkatesh Iyer & Shardul Thakur
With Shardul Thakur's 50, Team should get some confidence in playing him at number 7 for the time being. However, his counterpart Venkatesh Iyer couldn't make much impact in his debut match. To be honest, there are no complaints from Iyer as he came in the most difficult situation to bat, and probably pressure is what took his wicket.
Bowlers:

Jasprit Bumrah, Mohammed Siraj, Bhuvneshwar Kumar & Yuzvendra Chahal
Another change Team India should make is by getting Mohammed Siraj in the playing 11. The current bowling lacks depth with the likes of Adhin, Shardul, Bhuvneshwar Kumar, and Yuzvendra Chahal not inspiring much confidence. With Siraj in the mix, the bowling will have more firepower, and Bumrah will get the much-needed support.
But if Mohammed Siraj is played, who goes out? Unfortunately, it has to be one of the spinners. Both Ashwin and Chahal weren't much effective in the first ODI. But if one of the two has to sit out, it has to be Ashwin. I would have recommended Chahal's name, but Chahal is a wicket-taker, and there are a lot of right-handers in the squad.
So, that completes the best playing 11 that Team India can play for the 2nd ODI vs SA. However, if you ask me for the predicted playing 11, I feel, Team India will go unchanged with KL trusting himself as an opener, and Ashwin getting another go as the spinner.
India vs SA 2022: 2nd ODI Best Playing 11 for Team India
Shikhar Dhawan, Ruturaj Gaikwad, Virat Kohli, Rishabh Pant (WK), KL Rahul (C), Venkatesh Iyer, Shardul Thakur, Bhuvneshwar Kumar, Jasprit Bumrah, Mohammed Siraj & Yuzvendra Chahal.
Thanks for reading! What's your playing 11 for Team India for the 2nd ODI vs South Africa? Please email your thoughts to business@cricalytics.com
---
ALSO READ: IPL 2022: Best Predicted 18-members Squad for RCB – Warner to Lead
---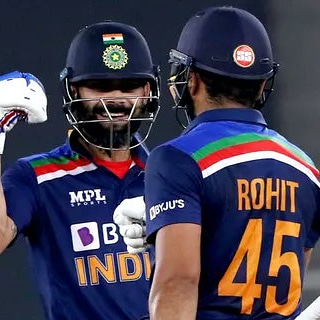 Adesh Kothari is the founder of AK4Tsay1 Cricalytics.
Cricket to him is like what 'Football is to Lionel Messi', 'Singing is to Lata Mangeshkar', 'Dancing is to Michael Jackson', and what 'Acting is to Clint Eastwood'.
Besides his effervescent love for Cricket, Adesh is an MBA by qualification.