India vs South Africa 2022: Strongest Predicted Playing 11 for ODI Series
With KL Rahul at the helm, what's the strongest predicted playing 11 for Team India for the 2022 ODI series vs South Africa (SA)? 
Please note, Washington Sundar has been ruled out of the ODI series owing to the COVID issue, so for the following article, consider Ravichandran Ashwin in place of him. 
It is heartening to say, but ODIs had the least priority among all formats in 2021. Team India themselves recorded a unique feat in 2021 as they played only 6 ODIs during the entire year; the lowest in more than 40 years. While Test cricket is getting more recognition due to World Test Championship, the T20 World Cup made sure India played fewer ODIs last year. 
But the year 2022 seems slightly better for Team India as they plan to play 15 ODIs in the 5 ODI series this year. This is a major boost for India as they prepare for the showdown at home for World Cup 2023. To begin with, Team India would be playing their first ODI series vs South Africa starting Jan 19. 
It would be interesting to see how the team combination unfolds under the new leadership of KL Rahul. While Rohit was supposed to lead the side with Virat Kohli being dropped as the Captain, his injury forced the Vice Captain, KL Rahul to donn the captaincy duties. Whereas Jasprit Bumrah has been named as the Vice-Captain of the squad. 
The squad also sees a lot of new faces and potential options to ponder upon. Considering all that, what could be the strongest predicted playing 11 for Team India for the 2022 ODI series vs South Africa (SA)? Let's find out in this article. Before that, let's quickly skim through Team India's official squad for the ODI series. 
India vs South Africa 2022 – Offical ODI Series Squad for Team India:
Batsmen: KL Rahul (C), Ishan Kishan (WK), Rishabh Pant (WK), Ruturaj Gaikwad, Shikhar Dhawan, Shreyas Iyer, Suryakumar Yadav & Virat Kohli
All-rounders: Venkatesh Iyer & Washington Sundar Jayant Yadav
Bowlers: Bhuvneshwar Kumar, Deepak Chahar, Jasprit Bumrah,  Mohammed Siraj, Navdeep Saini, Prasidh Krishna, Ravichandran Ashwin, Shardul Thakur & Yuzvendra Chahal
Coach: Rahul Dravid // Captain: KL Rahul // Vice-captain: Jasprit Bumrah 
Opener: Shikhar Dhawan & Ruturaj Gaikwad
Will KL Rahul open or play in the middle-order as he had been playing for the last two years? This would be the biggest question for Team India and KL Rahul himself. Well, technically there is no right or wrong answer to his as a lot of things have changed in the last 6 months or so.
Firstly, when KL Rahul started playing in the middle-order, India didn't have good middle-order batters around. Hence, with Rohit and Dhawan at the top, India were forced to play KL in the middle-order. Statistically, KL did an amazing job scoring 554 runs from 10 innings at an average of 69.3 and a strike rate of 109.9. 
Now when you look at Team India, we have four strong middle-order batters in the form of Shreyas Iyer, Rishabh Pant, Suryakumar Yadav, and also Ishan Kishan. If required, KL can go back to his usual best position, opening. But if KL does that, Shikhar Dhawan will only be a make-shift opener until Rohit Sharma comes back. 
Moreover, it is also important to understand Shikhar Dhawan's role in the team. The southpaw is already 36, and would be 38 by the time World Cup 2023 starts. If Dhawan is looked at as the first-choice opener, then KL Rahul cannot be played as an opener because the second opener would be Rohit Sharna. If not then, Dhawan's place as a backup opener makes no sense. 
Ideally, now that Dhawan is selected, KL Rahul should continue with the same strategy of playing in the middle-order. With KL Rahul in the middle-order, Ruturaj Gaikwad seems the best bet to play alongside Shikhar Dhawan with Ishan Kishan as the backup opener.  
Middle-order: Virat Kohli, Rishabh Pant (WK) & KL Rahul (C)
The second big question in the middle-order would be whether Shreyas Iyer or Suryakumar Yadav or both miss the playing 11. Their selection would also completely depend on whether KL Rahul plays in the middle-order or as an opener. If KL plays as an opener, one of Iyer or SKY can play. If not, both would miss.
Meanwhile, Rishabh Pant shall be playing the ODI series as the first-choice wicket-keeper of the squad. He had decent runs in the middle-order in the last two years scoring 183 runs from 3 innings at an average of 61. He would be looking to further improve his stats in the ODI series. 
It would also be an interesting and exciting thing to see the ODI Player of the decade 2011-20, Virat Kohli playing under the leadership of KL Rahul. This would be the first time Virat would be playing under someone else's leadership since announcing his resignation from captaincy ahead of T20 World Cup 2021. 
All-rounders: Venkatesh Iyer & Washington Sundar Ravichandran Ashwin
The absence of Team India's T20I first-choice all-rounders, Hardik Pandya and Ravindra Jadeja mean new sensation, Venkatesh Iyer and comeback man, Washington Sundar would have most-likely donned the all-rounder duties, but as he is ruled out, the experience of Ravichandran Ashwin shall take his place.
Pacers:

Jasprit Bumrah, Shardul Thakur, Bhuvneshwar Kumar & Yuzvendra Chahal
The bowling department shall see Jasprit Bumrah and Bhuvneshwar Kumar as the leading pacers of the squad. Both are limited-over specialists, and should lead the bowling attack with experience. The third pacer slot could be a tie-up between Shardul Thakur and Mohammed Siraj. But given Shardul's performance in the limited-overs format in the last couple of years, he should get first preference. 
The leading spinner choice should undoubtedly go to Yuzvendra Chahal. It has been tough last couple of years for Chahal. But his impressive returns in the Vijay Hazare Trophy 2021-22 have given more confidence to the team management. If not for Yuzi, the team can play Mohammed Siraj as the fourth pacer of the squad. 
So, that completes the strongest predicted playing 11 for Team India for the 2022 ODI series vs South Africa. Overall, there are 2-3 sports open for debate. But the major one would be the position of KL Rahul in the playing 11. 
India vs South Africa 2022: Strongest Predicted Playing 11 for the ODI Series
Shikhar Dhawan, Ruturaj Gaikwad, Virat Kohli, Rishabh Pant (WK), KL Rahul (C), Venkatesh Iyer, Washington Sundar, Ravichandran Ashwin, Shardul Thakur, Bhuvneshwar Kumar, Jasprit Bumrah & Yuzvendra Chahal
Thanks for reading! What's your playing 11 for Team India for the 2022 ODI series vs South Africa? Please email your thoughts to business@cricalytics.com
---
ALSO READ: India vs SA 2022: Here's the Official 18-member ODI Series Squad
---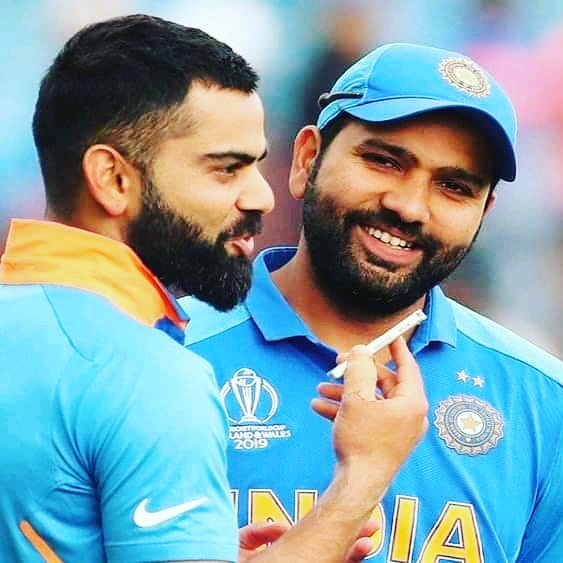 This is the official user profile for AK4Tsay1 Cricalytics