With probably the best bowling unit at the disposal, let's look at the predicted 11 of Sunrisers Hyderabad (SRH) for IPL 2020.
The Sunrisers Hyderabad team went about quietly with their business for the IPL 2020 Auction. They released the fewest number of players before the auction, and made very few marquee signings at the bidding event. In fact, Mitchell Marsh at INR 200L was their most expensive player bought at the auction.
But, even when their middle-order felt slightly inexperienced before the auction, SRH went mostly after the talented Indian youngsters. Not sure if this was needed, but they did well in this department with the acquisition of Priyam Garg and Virat Singh, both at INR 190L each.
Additionally, they bought Sandeep Bavanaka, Sanjay Yadav, Fabian Allen, and Mitchell Marsh to strengthen their all-rounder department, and Abdul Samad as the team's top-order backup. 
So, based on the current pool of players, let's list down the different team combinations the management can try to come up with a quality playing 11 for IPL 2020.
Overseas Batsmen and Indian Pacers 
SRH are one team that have been heavily reliant on their foreign batsmen. Over the last few years, only David Warner, Kane Williamson, and Jonny Bairstow have been able to make a name for themselves in the batting department for SRH.
The same is the case with their Indian pacers. SRH have the best Indian pace battery in the form of Bhuvneshwar Kumar, Khaleel Ahmed, Sandeep Sharma, Siddharth Kaul, Basil Thampi, and T Natarajan. Having such awesome pacers in the squad makes SRH's life easier when it comes to the bowling combinations. 
Overall, the players who must play all the 14 games are David Warner, Williamson, Manish Pandey, Vijay Shankar, Rashid Khan, Khaleel Ahmed, and Bhuvneshwar Kumar. Jonny Bairstow too looks certain, but maybe rested for a better team combination. 
It should also be noted that SRH must pick a Captain before the IPL commences. Given the team's hints on Social Media, Kane Williamson is most likely to captain the side for IPL 2020.
Meanwhile, Khaleel  Ahmed and Sandeep Sharma look the best bet to play as the second and third Pacer respectively. Also, at least two of Virat Singh, Priyam Garg, and Abhishek Sharma should be a part of the playing XI. 
Between Priyam Garg and Virat Singh, SRH can field any of these two depending on their need. If they are looking for a top-order batsman, Priyam Garg is their bet. But, If they are looking for a middle-order finisher, Virat Singh is the best bet for them. 
Sunrisers Hyderabad Strongest XI: 
Overall, Sunrisers Hyderabad are most likely to field Warner, Bairstow, Williamson, and Rashid Khan as their 4 overseas players given it adds to SRH's strengths.
Priyam Garg at 3, Manish Pandey at 5, and Vijay Shankar at 6 give the much-needed depth to SRH's batting. Abhishek Sharma can act as the finisher spinner for SRH in Mohammad Nabi's absence. 
Sunrisers Hyderabad (SRH) strongest predicted playing 11 for IPL 2020:
David Warner, Jonny Bairstow (WK), Priyam Garg, Kane Williamson (C), Manish Pandey, Vijay Shankar, Abhishek Sharma, Rashid Khan, Bhuvneshwar Kumar, Sandeep Sharma, and Khaleel Ahmed.
Option 1: SRH line-up without Kane Williamson

Kane Williamson missed a few games last season owing to injury issues. However, the opening duo of Warner and Bairstow made sure the Kiwi's absence was never felt. More often than not, the duo got their team off to quick starts, which eventually helped them win many games.
While Kane certainly adds to the team's strengths in the middle-order, it kind of makes SRH a 'Finisher' less squad. If the team management decides rest Williamson for spin-friendly pitches, Mohammad Nabi could be a perfect option for them. This way Virat Singh can take-up the finishing duties, and Abhishek Sharma can be rested. 
Mohammed Nabi did a fantastic job last year for SRH. He can provide the much-needed impetus to the innings towards the end, and his 4 valuable overs certainly makes the bowling arsenal more potent. 
On that note, here's how the playing 11 would look if Kane Williamson does not feature in the final XI:
David Warner (C), Jonny Bairstow (WK), Priyam Garg, Manish Pandey, Vijay Shankar, Virat Singh, Mohammad Nabi, Rashid Khan, Bhuvneshwar Kumar, Sandeep Sharma, and Khaleel Ahmed.
Option 2: No Jonny Bairstow in the team



Jonny Bairstow has been a wonderful asset for Sunrisers Hyderabad. Not only did he solve the opening woes of SRH, but he also took the responsibility of keeping.
BUT, and we say that with 'rock on our heart', having Warner, Bairstow, and Williamson at the top makes SRH look a fantastic batting unit without a proper Finisher.
If Williamson is the Captain of the squad, SRH can rest Bairstow for few games, and instead, open with Saha. Williamson can then hold the middle-order together, and Nabi can act as the Finisher in the team. 
So, here's SRH' predicted 11 without Bairstow as the keeper-opener:
David Warner, Wriddhiman Saha (WK), Priyam Garg, Kane Williamson (C), Manish Pandey, Vijay Shankar, Mohammad Nabi, Sharma, Rashid Khan, Bhuvneshwar Kumar, and Khaleel Ahmed.
So, that's how Sunrisers Hyderabad stand when it comes to their predicted playing 11 for IPL 2020. What changes you would have made to the playing 11? Please, share your thoughts on business@cricalytics.com

---
ALSO READ: IPL 2020 Exclusive: Rating the Strongest Playing XI of Each Team
---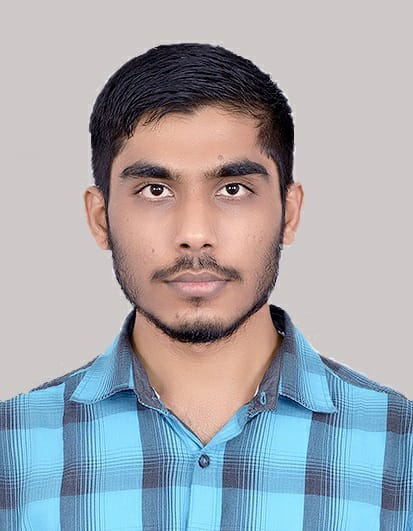 Nesara is an Author at AK4Tsay1 Cricalytics. He is an Engineer by profession. Watching Cricket, Football & Movies is one of his topmost priorities within the day.