IPL 2021: Predicted New Schedule for the Tournament – To begin Sep 19
September 19 set to be the start date as we look at the predicted new schedule for the remainder of IPL 2021 in UAE.
When IPL 2021 was abruptly suspended amidst the second wave of the COVID-19 pandemic in India, it paved the way for a lot of questions that needed answers. While there was no question on if phase 2 of IPL 2021 would happen or not, but the biggest question was, if it happens, what would be the location where it would happen? 
Well, it seems that our questions are finally answered as Boria Majumdar, one of the close aids of BCCI has confirmed that BCCI is exploring 3 weeks window with September 18 or September 19 as the start date, and October 9 or October 10 as the date for the final for the tournament. 
While the official announcement is yet to be made by BCCI, let's analyze the possibility of how BCCI is going to conduct phase 2 of the tournament, which has 31 matches left in the 3-weeks window. Let's explore a probable start date and end date, and how the double-headers would take place in this time period. 
Schedule Analysis: 
If we look at the current situation of IPL 2021, it finished almost mid-way with around 31 matches being left. Ideally to complete this, and based on the original schedule, BCCI had and required 28 days more. However, the 28 days window would not be possible anymore as BCCI would get a maximum of 21 days; in the Sep-October window. 
If we look at the future tours for Team India, they are going to play the World Test Championship final vs New Zealand in June, and that would be followed by 5-match Test series vs England from Aug 4 – Sep 14, 2021. It is almost confirmed that there won't be any changes in the Test Series schedule, and if IPL 2021 has to happen, it would only be after Sep 14, and before October 14, when the T20 World Cup is expected to begin. 
It is understood that England and Team India players would directly depart from Manchester after the final Test, and would then serve a 2-day Quarantine in UAE. This means IPL 2021 cannot start officially before Sep 18, 2021. However, the players would need a day at least a day for warm-up and back to routine life. Hence September 18 doesn't seem a great idea to start the tournament, and September 19 looks like the probable date.
Predicted Schedule: 
Now that we have understood the potential start date of IPL 2021 as Sep 19, 2021, let's see how BCCI can fit in the 31 matches in the 3-weeks time window. It is understood that October 10, which is a Sunday is most-likely to be the IPL 2021 final date. If this is true, BCCI would get a total of 21 days window to conduct the tournament. 
In general, knock-outs need a 6-day window with a day's gap between Qualifier 2 and Eliminator and Eliminator and Finals. This leaves us with 15 days to complete the remaining 27 matches. If we consider the worst-case analysis, we would still need at least 12 doubleheaders to finish 27 matches. 
So, keeping the original schedule intact as it was defined previously, Teams would play 12 double headers starting September 23 to the final group stage match between RCB and CSK being played on October 3. There would be 3 locations where teams would fluctuate playing as they had also done for IPL 2020. 
Locations: 
Overall, the 3 venues, Abu Dhabi, Dubai, and Sharjah would see hosting a total of 9 group stage matches each. The knockouts should see 2 matches being scheduled in Dubai and 2 matches in Abu Dhabi. The final is expected to be played in Dubai as was seen in IPL 2020. All teams would have their matches scheduled in these three locations, but the frequency may vary. 
So, that completes our analysis and prediction for the new schedule for IPL 2021 UAE. It is no secret that IPL is one of the most awaited tournaments every year. With India struggling with the pandemic currently, the IPL 2021 would bring a ray of motivation and positivity. We just hope BCCI announces its decision soon. Meanwhile, here's the predicted schedule for IPL 2021 UAE. 
Thanks for reading! So, are you excited for BCCI to announce the new schedule for IPL 2021? Please email your thoughts to business@cricalytics.com
---
ALSO READ: 2021 Special: The Above 30 Age-group Best T20 Playing XI for Team India
---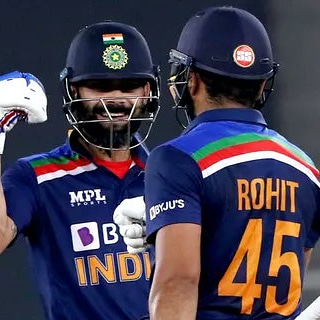 Adesh Kothari is the founder of AK4Tsay1 Cricalytics.
Cricket to him is like what 'Football is to Lionel Messi', 'Singing is to Lata Mangeshkar', 'Dancing is to Michael Jackson', and what 'Acting is to Clint Eastwood'.
Besides his effervescent love for Cricket, Adesh is an MBA by qualification.