MI, CSK, RCB, and DC expected to retain the most as we look at the predicted player retention list of each team for IPL 2022 Auction.  
It is almost but confirmed that the 15th edition of the Indian Premier League, the IPL 2022 is going to witness 10 teams, and the tournament will be preceded by the mega Auction. Unlike 2018 when only 8 teams played, the 10-team tournament will see some new Auction rules to be fair to the new entries. 
While there have been rounds that the IPL 2022 Mega Auction would allow 4 retentions with a combination of max 3 Indian + 1 Overseas or 2 Indian + 2 Overseas, nothing has been confirmed as yet. The BCCI has also not announced anything on the Retention purse and Purse deductions for each team. 
But whatever the rules may be, one thing is for sure that not more than 3 capped Indian players would be allowed to retain, and not more than 2 overseas players would be allowed to retain. With that in mind, let's find out the potential player retention that teams can look for IPL 2022 Mega Auction. 
Again, these are just predictions based on the performance of players in the last 3 years, but it may change depending on how players perform in the remainder of IPL 2021. So, let's have a look at the predicted player retention list preference for all the teams for IPL 2022 Auction. 
#1: Chennai Super Kings (CSK) 
Predicted: MS Dhoni, Ravindra Jadeja, Sam Curran & Faf du Plessis
The biggest decision that Chennai Super Kings will have to face is whether MS Dhoni will continue to play IPL 2022 and onwards, or he will put the curtains. The answer to this question is unknown as of today, but it will also depend on how Chennai Super Kings Perform in the remainder of IPL 2021. 
MS Dhoni has been CSK's all-time most valuable player. Be it captaincy, batting, or wicket-keeping, the 3-in-1 combination has most of the time yielded good results. So, if MS Dhoni decides to play IPL 2022, he would definitely be retained as the first-choice player. 
Barring MS Dhoni, the all-rounder duo, Ravindra Jadeja and Sam Curran is most-likely to be retained. While Jadeja is Team India's best all-rounder as of today, Sam Curran will be looked at as a long-term prospect. Barring these 3, if rule permits, CSK should retain Faf du Plessis, who too has been fantastic for CSK, and can play for 2-3 years more. 
Delhi Capitals (DC) 
Predicted: Rishabh Pant, Shreyas Iyer, Shikhar Dhawan & Kagiso Rabada
Delhi Capitals retained Shreyas Iyer and Rishabh Pant ahead of the 2018 Mega Auction. Given how valuable these two have been for them, Delhi will continue retaining Rishabh Pant as the first-choice player followed by Shreyas Iyer. Barring these two, Shikhar Dhawan has been their best batsman in the last two years. Even though Dhawan is 35 already, he can play for another 2-3 years more, and thus should be retained. 
Delhi Capitals have seen how valuable Kagiso Rabada has been for them in IPL in the last two years. In all likely scenarios, Delhi Capitals won't let go of the services of Rabada. If rule permits, they should retain him for around INR 7 CR. Barring these 4, Delhi would have also liked to retain Prithvi Shaw. He has been good for them, and is also a potential long-term prospect. 
Kolkata Knight Riders (KKR) 
Predicted: Andre Russell
Tentative: Shubman Gill & Pat Cummins 
The Kolkata Knight Riders squad is filled with superstars, but unfortunately has not seen any outstanding performance from their players in the last two years. They are unlikely to retain Morgan, Karthik, Narine, or Shakib owing to their below-par performance and high cost. 
Shubman Gill is a good bet to be retained, but what value he would be retained at would be interesting. KKR may not want to spend INR 15 Cr or 12.5 Cr on Gill, who has just started to make a mark in the cricket world. But Andre Russell for sure would be retained by KKR.
The West Indian is one of the most dangerous players in the world, and if he goes to Auction, he would get much high bidding. Barring these two, Pat Cummins is also one name that KKR can look at. Cummins has been impressive for KKR, and unless cost is an issue, he should be retained. 
Mumbai Indians (MI) 
Predicted: Rohit Sharma, Hardik Pandya, Jasprit Bumrah & Kieron Pollard 
Mumbai Indians will have a big headache ahead of the IPL 2022 Mega Auction. They have so many superstars in their rooster, and given an option, they could retain all. But as has been the history, the three big names that are most-likely to be retained are Rohit Sharma, Hardik Pandya, and Jasprit Bumrah.
The trio has been MI's MVPs over the years, and just like IPL 2018 Mega Auction, they should get retained. While Mumbai Indians would have also liked to retain Suryakumar Yadav, the new retention rule will decide his fate. There's no doubt on SKY's performance and capabilities in the last three years, but between him and Hardik, the all-rounder should get a nod. 
Barring these two, Mumbai Indians Indians would have also liked to retain the trio, Kieron Pollard, Trent Boult, and Rahul Chahar, but it would depend on what the retention rule is. But if priority is to be decided, it will be Kieron Pollard followed by Trent Boult followed by Rahul Chahar. 
Punjab Kings (PBKS) 
Predicted: KL Rahul
Tentative: Mohammed Shami, Mayank Agarwal & Nicholas Pooran 
The current captain and PBKS' Most Valuable player, KL Rahul should be retained as the first-choice option. KL Rahul has been a star performer for PBKS, and should also be retained in the highest price bracket. But what could be interesting is the retention of three remaining players, Mohammed Shami, Mayank Agarwal, and Nicholas Pooran.
None of their remaining players may go above the 10 CR price bracket, and if we consider the original rule, the second retained player will lead to a purse deduction of INR 11 Cr. Hence unless rules allow customized deductions, KL Rahul seems to be the only player PBKS might retain for IPL 2022.
Rajasthan Royals (RR) 
Predicted: None
Tentative: Jofra Archer, Sanju Samson, Jos Buttler & Ben Stokes 
Rajasthan Royals might be the only team that won't have any retentions for IPL 2022. Except for Jofra Archer, they don't have any player who is likely to be paid more than 10 Cr. It would be unimaginable for RR to spend15 Cr on either Jofra Archer, Jos Buttler, or Sanju Samson. 
But if the preference is to be considered, Rajasthan Royals should retain captain Sanju Samson, Jos Buttler, and Jofra Archer. But it will highly depend on what would be the purse deduction for these three players. If the purse deduction is around 10 Cr, they should retain all three. Ben Stokes is also a potential option, but difficult for IPL to allow 3 foreign player retention.
Royal Challengers Bangalore (RCB) 
Predicted: Virat Kohli, Ab de Villiers,  Devdutt Padikkal & Yuzvendra Chahal 
Probably the easiest of the player retentions among all the teams. RCB would definitely retain Virat Kohli in the highest price bracket followed by Ab de Villiers. As per current rules, RCB won't mind spending 7 CR on Devdutt Padikkal, who has been excellent for them.
RCB can also retain Yuzvendra Chahal for the same amount as the spinner has been a good performer for them over the years. Barring these 4, if rule permits, RCB can also think of retaining Washington Sundar and Mohammed Siraj with Siraj as a preferred option. 
Sunrisers Hyderabad (SRH) 
Predicted: Rashid Khan, Kane Williamson & Bhuvneshwar Kumar
Tentative: David Warner, Manish Pandey & T Natarajan 
If the IPL Mega Auction happened before IPL 2021, David Warner and Rashid Khan would have been the first two names on the sheet for player retention. But a bizarre series of events witnessed in IPL 2021 show an indication that David Warner is no longer their star player, and In fact, he is even finding it difficult to make the playing 11.
So, Kane Williamson is a preferred option for SRH at this stage, and given an option, Kane and Rashid Khan should most-likely be retained. Bhuvneshwar Kumar should be the first Indian name on the list of player retention. Barring him, T Natarajan and Manish Pandey are also good options. But their retention would depend on what the rules and costs are.
So, that's how the predicted player retention list stands for IPL 2022 Auction.  While the above-mentioned list is just a preference, a lot would depend on the retention rules and purse deductions. Whatever the case may be, the Mega Auction is always exciting. 
Thanks for reading! What is your predicted player retention list for IPL 2022? Please email your comments to business@cricalytics.com 
---
ALSO READ: IPL 2021: Predicted New Schedule for the Tournament – To begin Sep 19
---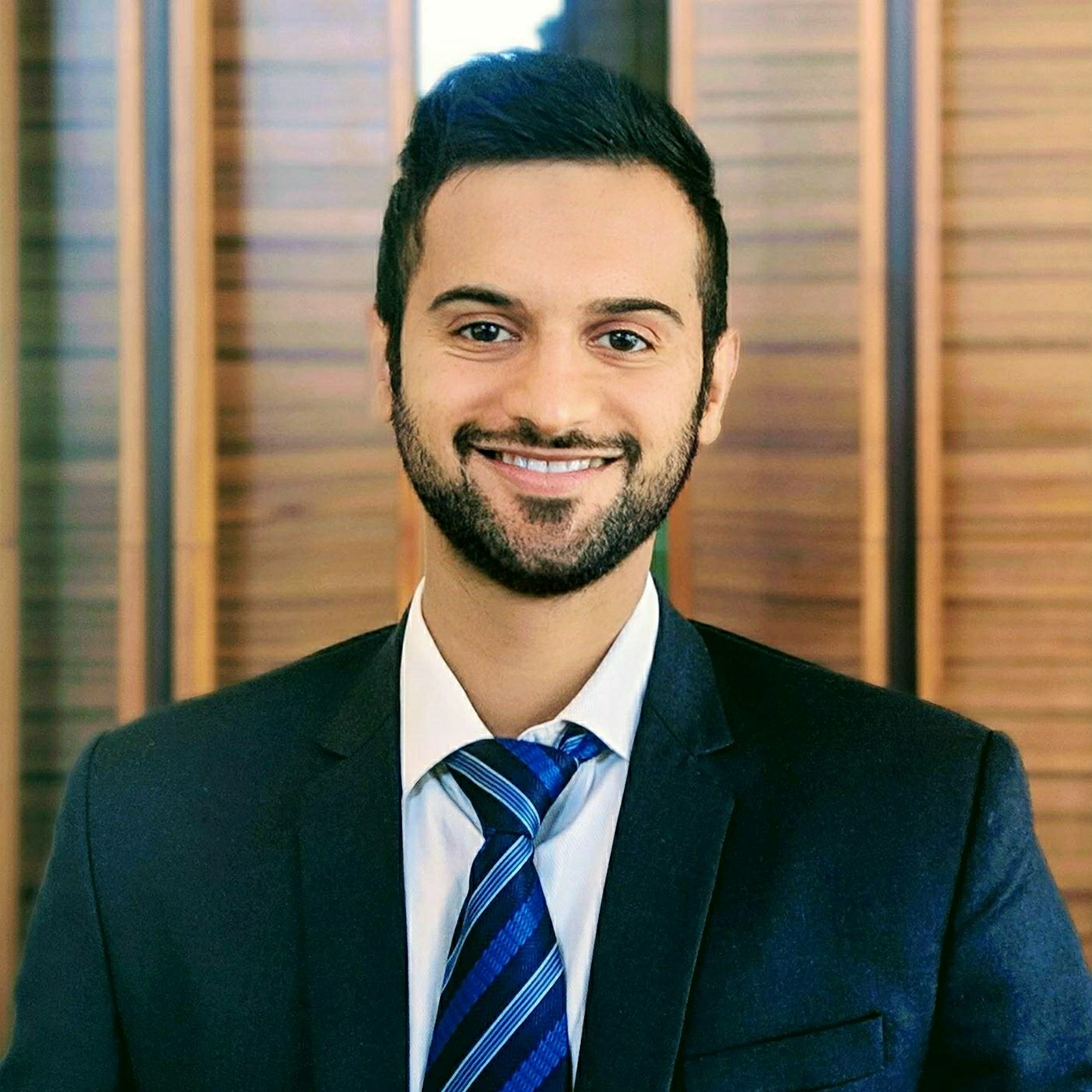 Adesh Kothari is the founder of AK4Tsay1 Cricalytics with over 20 years of experience following Cricket.
Cricket to him is like what Football is to Lionel Messi, Singing is to Lata Mangeshkar, Dancing is to Michael Jackson, and Acting is to Clint Eastwood.
Besides his effervescent love for Cricket, Adesh is an MBA by qualification.