IPL Special: Rohit Sharma to lead the IPL's best playing 11 of last 5 years (2015-19)
Analyzing an all-time IPL XI or an IPL XI of the decade is always an exciting task given the array of players we get to cover. But, is it actually wise enough to compare the players of the current matured T20 era with the players of the early adopters of T20s of late 2000s? 
People may have varied views on such type of XIs, but according to me, it would be best if we find an XI which would be more relevant and fruitful in the current scenario. Hence, the concept of finding the Best IPL 11 of the last 5 years can help us relate more with the players, and their performances. 
With IPL 2020 set to happen sometime soon, it would be a perfect time to reminisce the performance of all the players in the last 5 years in IPL (2015-19), and come up with the best possible playing 11. As always, we would be giving weightage to performance more than perception as perception brings biases. Moreover, minor tweaks may be made to suit the combination, which consists of 4 overseas players, 5 batsmen, 2 all-rounders, and 4 bowlers. 
Openers:
#1 David Warner
Inns: 57 || Runs: 2743 || AVG: 57.1 || SR: 148.1

Three-times Orange cap winner in the last five years, David Warner is a default selection for the first opener slot. He has been the backbone of the SRH team since the time he started playing for them in 2014. Surprisingly, he missed the 2018 season due to a ban imposed by Cricket Australia, but even then, he is second-highest in the list of most runs scored in the last 5 years. 
#2 Rohit Sharma (C)

Inns: 75 || Runs: 1995 || AVG: 30.7 || SR: 132.6
Probably the toughest choice to select as there were so many options to look at such as KL Rahul, Shikhar Dhawan, Chirs Lynn, and Chris Gayle. But, of all these, Rohit Sharma's good numbers combined with his fabulous captaincy in 2015, 2017, and 2019, where he led Mumbai Indians to the title victory earns him the second opener slot.
His numbers aren't bad too having scored 1995 runs from 75 innings at an average of 30.7, and a strike rate of 132.6. While it may look slightly under-par, it is because of his eagerness to bat lower down the order in 2017 and 2018, where he hasn't been successful. Nevertheless, he has been a fantastic opener in other seasons scoring over 1300 runs. 
Middle-order
#3 Virat Kohli

Inns: 70 || Runs: 2780 || AVG: 47.9 || SR: 139.9

The leading run-scorer of the last 5 years, Virat Kohli's sensational 2016 season where he amassed a record 973 runs separates him from the rest. While the season was exceptional for Virat Kohli, his other 3 of the other 4 seasons were good where he managed 505, 530, 464 runs respectively. However, it is the 2017 season where Virat Kohli looked way below his standards as he managed only 308 runs at an average of 30.8, and a strike rate of 122. Overall though, his numbers look stunning with 2780 runs at a superb average of 47.9, and a good strike rate of 139.9.
#4 AB de Villiers

Inns: 63 || Runs: 2338 || AVG: 45.8 || SR: 164.1

Similar to David Warner, AB de Villiers has been the backbone of RCB's batting line-up over the last few years. Chris Gayle's lack of runs in 2016 & 2017, and his departure in 2018 has seen AB de Villiers and Virat Kohli carry the burden of RCB's batting for almost 4 years now, and Abd didn't disappoint either. He is fourth on the list of most runs scored in the last 5 years, and his strike rate of 164.1 is third-highest among players with 500 runs or more. 
#5

MS Dhoni (WK)
Inns: 68 || Runs: 1817 || AVG: 44.3 || SR: 132
MS Dhoni in the International arena may have seen a downfall in the last few years, but has there ever been doubt over MS Dhoni in the IPL? MSD's numbers as a batsman are good enough, and as a wicket-keeper, he is a default choice. His contribution for CSK in the last two years has been extraordinary being the finisher of the team. Rishabh Pant, his counter-part has been superb too, but it is his wicket-keeping that makes us select MS Dhoni over him, even though as a batsman, Rishabh Pant has been slightly better. 
All-rounders
#6  Hardik Pandya

Mats: 66 || RUNS: 1068 || SR: 154.8 || WKTS: 42 || ER: 9.1
The finisher all-rounder of the squad, Hardik Pandya has been good in both the departments. Not only has he been destructive as a batsman, he has timely given those 4 overs to the captain, while also accounting for crucial wickets. While the initial 2015 and 2016 were slightly dim years for Hardik Pandya, he has been a force to reckon in the last three years, and is easily the second-best all-rounder out there. 
#7 Andre Russell

Mats: 55 || RUNS: 1340 || SR: 190.6 || WKTS: 53 || ER: 8.7
The Monstrous, Andre Russell completes the batting and finishing department in the squad. The man with the highest strike rate in the last 5 years, there's no one who comes close to him as the finisher in the squad. While he has been a superb batsman, he has equally contributed in the bowling too having taken  53 wickets from 55 matches. His economy rate may be slightly on the higher side, but he is a wicket-taker with a strike rate of close to 16. 
Bowlers:
#8 Rashid Khan



Inns: 46 || Wkts: 55 || AVG: 21.7 || ER: 6.6 

The spin-wizard from Afghanistan debuted in 2017, and has been the best spinner in IPL since then. After seeing his unique wicket-taking abilities in 2017, teams were left no choice but to play him wisely in 2018 and 2019. While that has resulted in his economy rate to go down to just 6.6, such is his ability that he has still managed to be among wickets. Overall, he has managed to take 55 wickets at a brilliant average of 21.7, and a superb economy rate of 6.6.   
#9 Bhuvneshwar Kumar



Inns: 72 || Wkts: 89 || AVG: 23.4 || ER: 7.6
The purple cap holder of 2016 and 2017, and the leading wicket-taker in the last 5 years, Bhuvneshwar Kumar has seen a meteoric rise in stardom in IPL. The pace-friendly wickets coupled with disciplined bowling helped Bhuvneshwar Kumar become one of the most dangerous bowlers in the IPL. However, the injury saw his seam and pace take a dip in 2018, and that affected his performance as he managed just 22 wickets from 27 games since then. Overall, he has excelled with his performance as a pacer. 
#10 Yuzvendra Chahal 

Inns: 68 || Wkts: 88 || AVG: 21.6 || ER: 8 
The second-highest wicket-taker of the last 5 years, and probably the most consistent bowler of the lot, Yuzvendra Chahal has had a fantastic IPL in the last 5 years. Quite surprising that on batting and pace-friendly wickets of Chinnaswamy, Chahal has always been among the wickets. His wickets tally in the last 5 years read 23, 21, 14, 12, and 18. That's quite good for a player who relies heavily on his abilities than the pitch. 
#11 Jasprit Bumrah

Inns: 60 || WKTS: 74 || AVG: 24.5 || ER: 7.5
Debuted in 2013, it was only in 2016, Jasprit Bumrah became a continuous member of the team, and since then he has not looked back with a stunning performance in all the years. His last 4 years wickets tally read 71, which is the joint second-highest alongside Bhuvneshwar Kumar. This is when the batsmen just play-out his overs, and hardly take any risks against him.
So, that completes the best IPL playing 11 of the last 5 years ( 2015-19). Apart from the ones mentioned above, there were many other good players too like KL Rahul, Rishabh Pant, Krunal Pandya, Imran Tahir, Sunil Narine, Dwayne Bravo, Shikhar Dhawan, etc. 
Thanks for reading! What are your views on the best IPL playing 11 of the last 5 years (2015-19)? Please, share your thoughts on business@cricalytics.com
---
ALSO READ: IPL Special: All-Time Most Aggressive Playing XI of the Tournament
---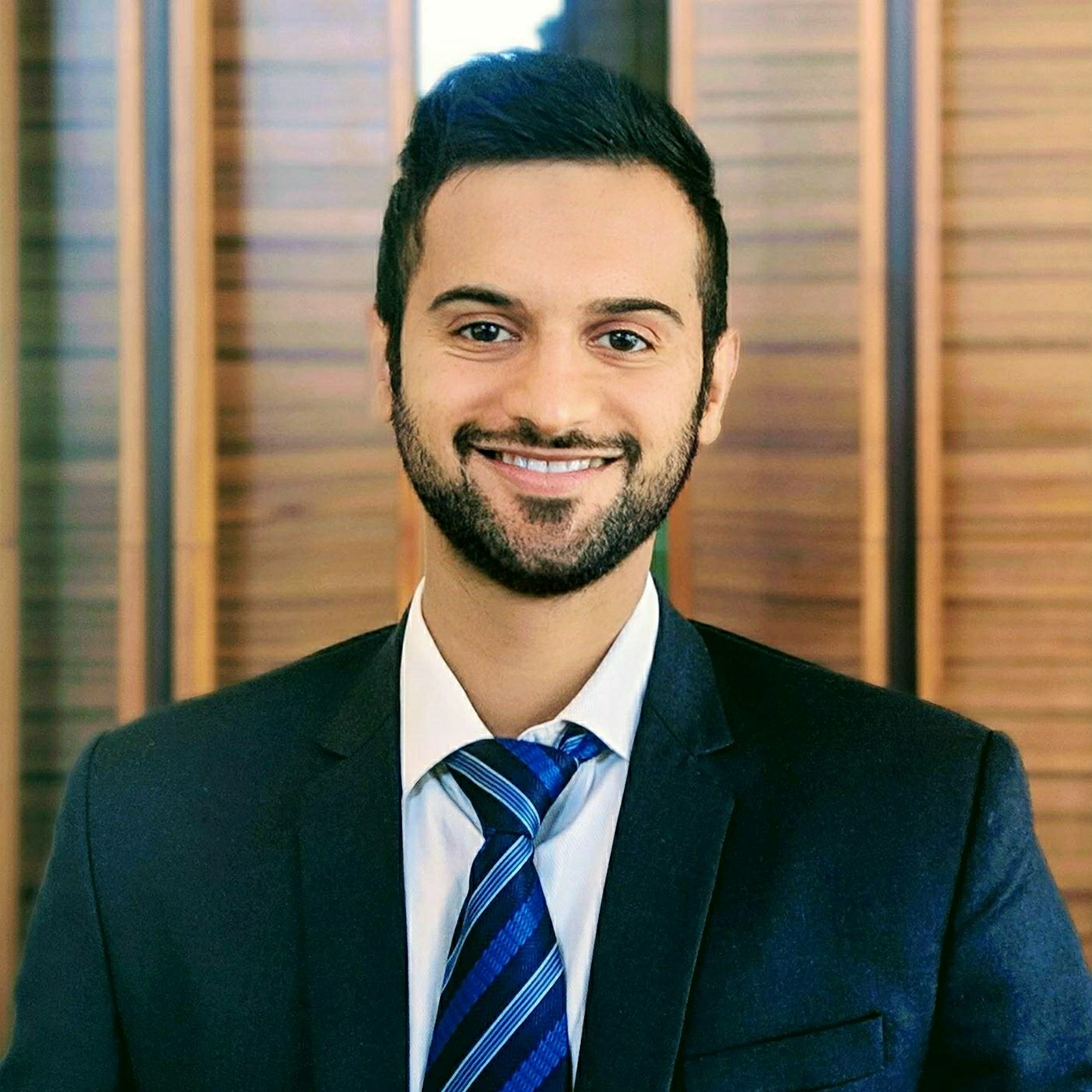 Adesh Kothari is the founder of AK4Tsay1 Cricalytics with over 20 years of experience following Cricket.
Cricket to him is like what Football is to Lionel Messi, Singing is to Lata Mangeshkar, Dancing is to Michael Jackson, and Acting is to Clint Eastwood.
Besides his effervescent love for Cricket, Adesh is an MBA by qualification.