Top 5 Memorable Spells by Indian bowlers in Tests in West Indies
Ravichandran Ashwin's 7/83, the highlight as we revisit the top memorable spells by Indian bowlers in Tests in West Indies.
Known to produce batting greats like Sunil Gavaskar, Sachin Tendulkar, Rahul Dravid, etc., Team India haven't had many bowlers who have had an outstanding impact outside the sub-continent. While the situation seems to have changed in the last few years, it wasn't the case for last 60 odd years.
In the land of the legends like Malcolm Marshall, Curtly Ambrose, etc., India have been touring the WI since 1953. While India have had a marginally successful record in West Indies winning 7 of the 49 Test matches played here, the bowlers have never gone down without fighting.
So, in this article let's focus on the top memorable spells by Indian bowlers in Tests in the West Indies. Let's find out the bowlers who would always be remembered for their spell in a win, draw, or a fighting loss. 
---
#5: Srinivas Venkataraghavan's 5/95 | Port of Spain | 1971 
Spell: 5/95 | Inns: Third | Match Result: Won
An inspirational spell down under from Team India's first win in West Indies, It was the spell from Team India's captain in the 1975 and the 1979 ODI World Cup. 
When India toured the West Indies in 1971, they had already suffered 2 series defeats. They had played 11 win-less Test matches, and had suffered 6 defeats already. So, the magnitude of this win was the highest even though West Indies were without their pace quartet.
Batting second, India gained a solid 138 runs lead in the first innings even after Jack Noeriga's mindblowing spell of 9/95. However, India had their poor record in the minds, thus needed a solid performance with the ball in the second innings.
With West Indies going strong at 169-4, Srinivas turned the corners for India as he vanished the lower-order and the tail. He accounted for key wickets of Steve Camacho, Arthur Barrett, Mike Findlay, and then the tail. In the end, West Indies were all-out for 261, thus giving India a small target of 124 to win.
Sunil Gavaskar, the debutant scored a superb 67* as he helped chase the target for India with 7 wickets in hand.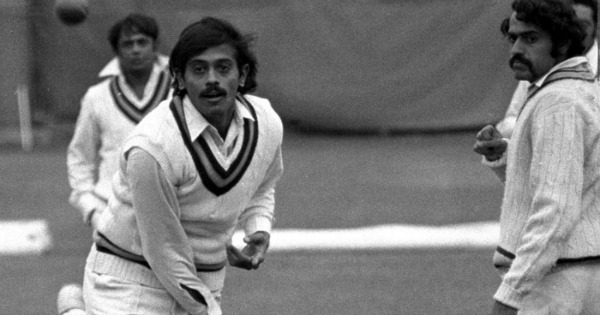 ---
#4: Bhuvneshwar Kumar's 5/33 | Gros Islet | 2016
Spell: 5/33 | Inns: Second | Match Result: Won
The most economical 5-wicket haul of the lot, this was Bhuvneshwar Kumar back in 2016 when swing was his primary weapon.
It was a spell of two halves for Bhuvneshwar Kumar with first half yielding no rewards, while second-half accounting for all his five wickets.
In the first half, West Indies were going strong at 202/3 as Bhuvneshwar Kumar's spell read 15-6-19-0 even tough he bowled a probing line and length.
The second half was a breather for Bhuvneshwar Kumar, who had a new ball in his hand. He pitched the ball up constantly, and initiated the destruction for West Indies. West Indies had no answers to Bhuvi's swinging deliveries as they nosedived from 202/3 to 225 all-out. Bhuvi took 5 of the next 7 wickets as his second-half spell read 8.3-4-13-5.
Courtesy to this fantastic spell from Bhuvneshwar Kumar, and a superb all-round performance from Ashwin, India won the match by 237 runs.     
---
#3: Kapil Dev's 6/84 | Kingston | 1989 
Spell: 6/84 | Inns: Second | Match Result: Lost
The 1989 series was a disaster for Team India as they lost the 4-match series 3-0, and no Indian batsmen looked comfortable against the quality bowling line-up comprising of Malcolm Marshall, Courtney Walsh, Curtly Ambrose, and Ian Bishop.
Kapil Dev, however, bowled his heart out as hs finished the series as the leading wicket-taker for India with 18 wickets from 4 matches at an average of 21.38. 
The spell of 6/84 came in the fourth and final Test match which saw him taking key wickets of Gordon Greenidge, Desmond Haynes, Sir Richie Richardson, Sir Viv Richards, and Gus Logie.
With no support at the other end, West Indies piled up a massive score of 384 in the first innings to which India managed only 289 and 152 in their first and second innings respectively. West Indies then chased the target of 60 with 7 wickets in hand.
Even though India lost the match due to some poor batting, Kapil Dev's lion-hearted spell of 6/84 would always be remembered. 
---
#2: Anil Kumble's 6/78 | Kingston | 2006 
Spell: 6/78 | Inns: Fourth | Match Result: Won
A superb match-winning spell in the fourth innings, and that too in a series decider, this is Anil Kumble's best spell in the West Indies.
After securing a Draw in the first three Test matches, both sides were hungry for a win to win the series. After a first-innings lead of 97 runs, India could only manage 171 in their second innings, thus giving West Indies a target of 262. 
Chasing 262, West Indies had no answers to Kumble's spin tricks as he took wickets at regular intervals. He got rid of the determined, Shivnarine Chanderpaul, and then the set, DJ Bravo and Marlon Samuels.
Courtesy to his stunning spell of 6/78, Kumble then ran through West Indies' tail to script a 49 runs win to help India lift the series 1-0. 
---
#1: Ravichandran Ashwin's 7/83 | North Sound | 2016 
Spell: 7/83 | Inns: Third | Match Result: Won
At numero uno, we have an outstanding spell of 7/83 by Ravichandran Ashwin, which is probably the best spell by an Indian bowler in West Indies.
After scoring a stunning century in the first innings of the first Test match, Ashwin returned with amazing bowling figures of 7/83, which helped India win the match by an innings and 92 runs; the then biggest win for India outside Asia. 
West Indies were already under tremendous pressure after being asked to follow-on by India. Ashwin utilized the pressure and the conditions perfectly as West Indies had no answers to his drifty bowling. Ashwin took key wickets of Chandrika, Samuels, Blackwood, Chase, and Holder as West Indies were bundled out for just 231.
Ravichandran Ashwin also went on the win the player of the series award in that series. 
So, these have been the most memorable spells by Indian bowlers in Tests in West Indies. Do mention in the comments if there is another spell that you feel was worth mentioning.
---
ALSO READ: Top 5 Memorable Knocks by Indian batsmen in Tests in West Indies
---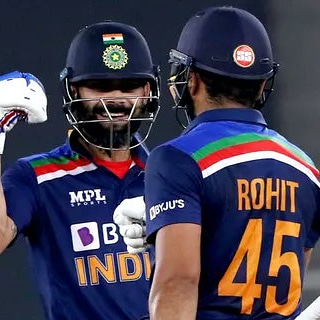 Adesh Kothari is the founder of AK4Tsay1 Cricalytics.
Cricket to him is like what 'Football is to Lionel Messi', 'Singing is to Lata Mangeshkar', 'Dancing is to Michael Jackson', and what 'Acting is to Clint Eastwood'.
Besides his effervescent love for Cricket, Adesh is an MBA by qualification.