World Cup 2019 Stats Wizard: Team India Performance Report Card
A semi-final finish, Rohit Sharma and Jasprit Bumrah's awe-inspiring performances, and tactical blunders the highlights in our World Cup 2019 performance report card for Team India. 
'So near and yet so far' is how we would define Team India's campaign at World Cup 2019. After topping the group stage, and going in as favorites against New Zealand in the semi-finals, mere 45 mins of the bad show was enough to end their dream. 
If destiny had its play, this would be the perfect example of it, because 4 years of hard work, dedication, team preparations, strategies, topping the league stage, etc. were all swept away by only 45 mins of bad performance. 
Nevertheless, Team India ended the campaign as the semi-finalists after topping the group stage with 7 wins from 8 games. 
Rohit Sharma and Jasprit Bumrah have clearly been the stand-out players for Team India.
Jasprit Bumrah has been the Most Valuable Player for Team India with a total of 1364.9 MVP points. He is closely followed by Rohit Sharma with 1251.76 MVP points and Hardik Pandya with 1050.64 MVP Points
PLAYER RATINGS:
BATSMEN:
Rohit Sharma has been the best batsman of this tournament. He scored an unbelievable 5 centuries and a fifty in his tally of 648 runs in 9 innings at an average of 81, and a strike rate of 98.33. 
Rohit Sharma leads the batting charts with a rating of 8.98; highest among all the batsmen. He is followed by Virat Kohli with 5.96, who scored 5 consecutive fifties, but failed to convert 50s to 100s, and had 3 batting failures in the tournament. 
Hardik Pandya, MS Dhoni, and KL Rahul were good, but only in 'bits and pieces'. KL Rahul gets a rating of 4.85, while Hardik Pandya gets 3.69, and MS Dhoni gets 3.61.
Dinesh Karthik played in two matches, but has been a disaster. Kedar Jadhav and Rishabh Pant looked decent in the limited opportunities they got. 
Team India surely missed the services of the injured, Shikhar Dhawan, who has clearly been the 'player of ICC tournaments' for them in the past.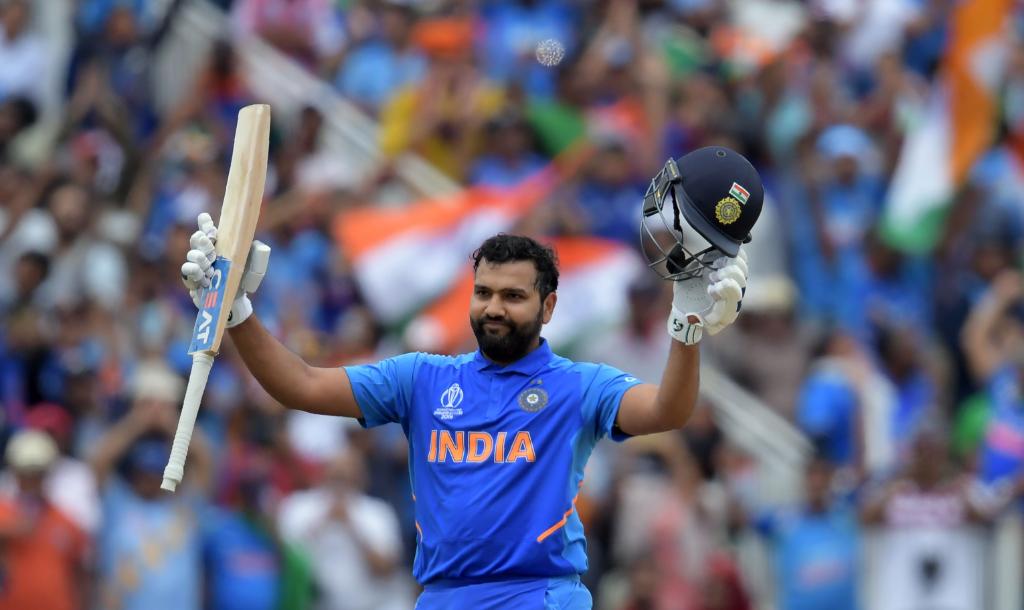 BOWLERS:
Jasprit Bumrah has easily been the best bowler of the tournament having taken 18 wickets from 9 innings at an amazing average of 20.61, and an astonishing economy rate of 4.41; the lowest among bowlers with 10 wickets or more.
Jasprit Bumrah gets a performance rating of a perfect 10. He is followed by Mohammed Shami with 8.35, Bhuvneshwar Kumar with 7.07, Yuzvendra Chahal with 5.48, Kuldeep Yadav with 4.81, and Hardik Pandya with 4.28. 
Hardik Pandya played the role of a supporting bowler perfectly having accounted for 10 wickets from 9 outings at an economy rate of 5.65. 
While the pitches in England have mostly been seam friendy, Yuzvendra Chahal easily looked the second best spinner of the tournament after Imran Tahir.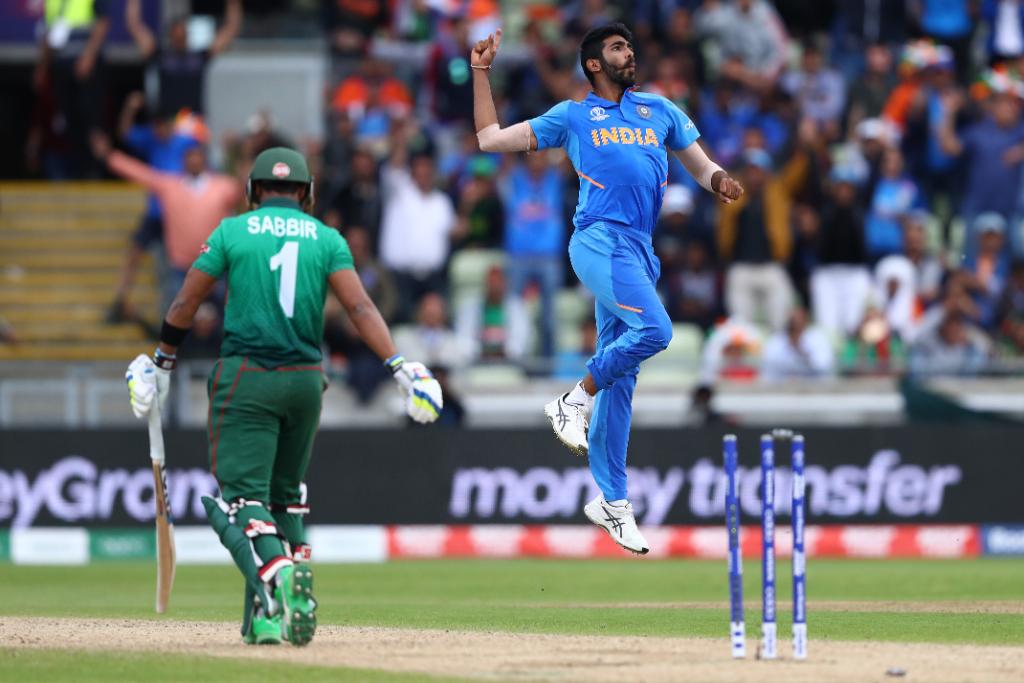 BEST KNOCK:
India vs Pakistan is a special occasion, and has seen numerous outstanding batting performances in the past. 
In 2011, it was Sachin Tendulkar, In 2015, it was Virat Kohli, and this time it has been Rohit Sharma, who played a magnificent and aggressive knock of 140(113) to help India register an 89 runs win after scoring 336-5 in 50 overs.
Such was the tenacity of the knock that almost everyone was looking forward to a Rohit Sharma double hundred having reached his century in just the 30th over.
Rohit gets a total of 257.8 batting points for his fabulous match-winning century against Pakistan.
BEST SPELL:
Team India played Mohammed Shami for only 4 matches, but he has been mighty impressive in those 4 matches, accounting for a humongous 14 wickets with two 4-fers, and one 5-fer.
In his limited time with Team India, Mohammed Shami also produced Team India's best bowling performance of the tournament with his match-winning spell of 4-16 against West Indies. 
Defending 269, Mohammed Shami bowled only 6.2 overs, but accounted for key wickets of Chris Gayle, Shai Hope, and Shimron Hetmyer as West Indies were bundled out for just 143. 
Mohammed Shami gets a total of 223.7 bowling points for his match-winning spell. 
BEST TEAM PERFORMANCE:
India's best performance as a team came in their last group stage match against Sri Lanka. It was that match which saw Team India completely thrashing an opponent with a dominating 7 wicket win. 
Chasing 265, Rohit Sharma and KL Rahul made twin centuries as they helped chase the target in just 43.3 overs; thus making it the only second 250+ target chased in World Cup 2019. 
Jasprit Bumrah produced a brilliant spell of 3-37 in his 10 overs, but it was Rohit Sharma, who was awarded the player of the match for his knock of 103(94). 
POSITIVES:
The main positive for Team India has been their bowling arsenal. Team India have been the best bowling team of World Cup 2019 with a rating of 7.47.
Almost everyone played their part perfectly. Jasprit Bumrah took wickets upfront, and at the death, Yuzvendra Chahal kept things tight in the middle, Hardik Pandya played a perfect supporting bowler, while Bhuvi and Shami supported Bumrah perfectly. 
The other positive which goes in oblivion most of the times has been Team India's fielding. Ravindra Jadeja played for only 2 matches, but played as a substitute fielder throughout the tournament. He saved tons of runs in the field, accounted for crucial run-outs, and has easily been the safest pair of hands. 
IMPROVEMENTS:
Accountability:
Without a doubt, the accountability of Team India's middle-order and lower middle-order when their top order fails is the biggest improvement which the team needs.
It happened with Team India in Champions Trophy 2017 finals, and it came back hunting once again in the semi-final against New Zealand at World Cup 2019.
It is no doubt that Team India have been heavily dependant on Rohit, Shikhar, and Virat. But, if India have to remain champions, and start winning those crucial pressure encounters, India need the middle-order and lower middle-order to step up. 
Batting-order and Team Selection:
An area where Team India needs serious introspection is the team selection and the team batting order.
Looking at the outset, MS Dhoni's batting position is questionable. You don't trust his batting when Team India are reeling at 24-4, you don't trust his batting when Team India needs quick runs. So, what is his role in the team?.
Similarly, after trying scores of players at the number 4 position in the last 4 years, you still don't have a settled number 4 position?. 
Also, playing only 5 bowlers throughout the tournament worked well, but is it a wise strategy to go with only 5 bowlers, or have a cushion of that extra sixth bowler in case the fifth bowler takes a beating?.
CONCLUSION:
It has been a disappointing end to what has been a superb campaign for Team India. They were going strong and hard when either of the top 3 fired, but failed to cross the line when the top-order failed collectively. 
Nevertheless, those 45 mins of bad performance won't take away the kind of Cricket Team India have displayed throughout the tournament. 
A slight fine-tune in the batting order, and a settled middle-order would take make a huge difference between being World number 1 and being World Champions. 
Overall, In our Performance report card for World Cup 2019, India get a batting rating of 5.42, a bowling rating of 7.47, a team performance rating of 8, and an overall rating of 6.96. 
Please Note: Any rating that has been shown is calculated based on numerous parameters such as runs scored, wickets taken, match-winning performances given, consistency, points table standings, relative strike rate, and economy rate bonus, etc. We have removed any kind of perception and biases to make it a fair way of judging the performance.
---
ALSO READ: World Cup 2019 Stats Wizard: Bangladesh Cricket Team Performance Report Card
---
©AK4TSay1 Cricket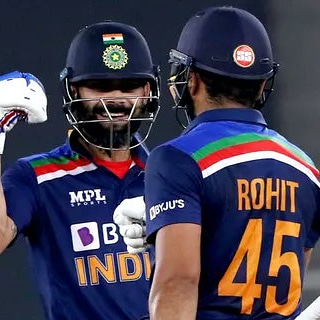 Adesh Kothari is the founder of AK4Tsay1 Cricalytics.
Cricket to him is like what 'Football is to Lionel Messi', 'Singing is to Lata Mangeshkar', 'Dancing is to Michael Jackson', and what 'Acting is to Clint Eastwood'.
Besides his effervescent love for Cricket, Adesh is an MBA by qualification.