Rishi Dhawan of Himachal Pradesh leads the 2021-22 Vijay Hazare Trophy Best Performing Playing 11 of the tournament. 
In a world where cricket fans are divided between supporting either Test cricket or the T20 format, the 50-overs cricket is still fighting for relevance. Once the lifeline of all Cricketing activities, the 50-overs cricket isn't played much these days except for while preparing for the World Cup. In India, it is the Vijay Hazare Trophy, that helps keep the format active. 
The 2021-22 edition of the Vijay Hazare Trophy is happening just 9 months after the postponed 2020 edition, which was played in March 2021. The latest edition saw an historic Outlook as Himachal Pradesh registered their maiden tournament win by beating the most-favorite team of the tournament, Tamil Nadu. 
It's been a side led by one of the most consistent performers in Domestic cricket currently, Rishi Dhawan. Be it bat, ball, or leadership, Dhawan has been delivering in all forms. While Himachal have been the winners of VHT 2021-22, which other players impressed in the tournament? Let's find out in the combined best performing playing 11 for Vijay Hazare Trophy 2021-22.
Methodology:
As usual, we have removed any biases or perception while selecting the best performing 11. Our robust methodology gives precedence to 'Performance Rating' to select players in the playing 11. Given the plethora of talent and performance that was uncovered during the Tournament, selecting the final  XI was a seriously tough job.
Also to note, teams have played very few group stage matches. Hence, preference was given to those players who have played at least the quarter-finals, unless we saw some really extraordinary performance in the group stage itself that we just couldn't ignore in the final 11. 
Openers
#1: Ruturaj Gaikwad (Maharashtra) 
Inns: 5 // Runs: 603 // Avg: 150.8 // SR: 112.9 || Rating: 10
5 innings, 4 centuries and the leading run-scorer of the tournament. That's how you would define Ruturaj Gaikwad's scintillating performance in Vijay Hazare Trophy 2021-22. Its been a year to remember for Maharashtra born Ruturaj Gaikwad. From slaying in IPL 2021 as the winner of orange cap to consistent performance in SMT and VHT, Ruturaj has done it all. He is now just one step away from being a part of the ODI side. 
#2: Prashant Chopra (HP) 
Inns: 8 // Runs: 456 // Avg: 57 // SR: 73.3 // Rating: 8.1
The third-highest run-getter of the tournament, Prashant Chopra was one of the most valuable players for tournament winners, Himachal Pradesh. More than the league stages, Prashant's value came in the Knockouts –  QF and SF as he scored a match-winning knocks on both the occasions. Overall, Prashant scored a total of 456 runs from 8 innings at a good average of 57 and a strike rate of 73.
Middle-order
#3: KS Bharat (Andra)
Inns: 5 // Runs: 370 // Avg: 92.5 // SR: 108.2 // Rating: 10
Played for only 5 innings, but KS Bharat was easily the best number 3 player of the tournament. More than the stats, KS Bharat would be remembered for back-to-back 150+ scores – that too against a bowling line-up of Gujarat and Himachal Pradesh. Overall, he got starts in other three innings, but couldn't convert it into a big one. Still, 370 runs from 5 innings is a commendable performance. 
#4: Dinesh Karthik (WK) (TN)
Inns: 7 // Runs: 376 // Avg:  58.7 // SR: 98.7 // Rating: 8.4
It's hard to belive my eyes, but Dinesh Karthik is still playing and delivering some stunning performance with the bat for Tamil Nadu. It goes on to show the fitness of this player as he has been playing continuous cricket since 2003; that's almost 19 years into Cricketing world. Playing the role of a Finisher, DK scored a total of 376 runs from 7 innings. All this at an average of 53.7 and a strike rate of 98.7.
#5: Prerak Mankad (Saurashtra)
Inns: 7 // Runs: 376 // Avg: 94 // SR: 115 / Rating: 7.5
The Most Valuable Player from Saurashtra, and the potential finisher of the squad, Prerak has been quite instrumental playing in the Vijay Hazare Trophy 2021-22. Prerak played the same number of innings like Dinesh Karthik, and also scored same number of runs. However, what differentiates Prerak from Dinesh was probably his batting average and superb strike rate. 
All-rounders
#6: Venkatesh Iyer (MP) 
Inns: 6 // Runs: 379 // SR: 133.9 // Wkts: 9 // Rating: 10
Ever since IPL 2021 got concluded, the stardom of Venkatesh Iyer has only been on the rise, and the Vijay Hazare Trophy 2021-22 season just took it further. He played for only 6 matches, but performed well in almost all of them. His knock of 151 when team was 4-56 was a stunning effort. Overall, Venky ended with 379 runs at a strike rate of 133.9 and 9 valuable wickets. 
#7: Rishi Dhawan (HP) (C) 
Inns: 8 // Runs: 458 // SR: 127.2 // Wkts: 17 // Rating: 10
Undoubtedly the Player of the tournament, Rishi Dhawan not only performed well in the batting and bowling department but his leadership skills also helped Himachal Pradesh register their first-ever Vijay Hazare Trophy win. He played well in all knockout matches, and ended the tournament as the second-highest run-getter and wicket-taker of the tournament. It won't be an understatement, but Rishi Dhawan deseves another chance in the Indian team. 
#8: Washington Sundar (TN) 
Inns: 8 // Wkts: 16 // ER: 4.8 // Runs: 148 // Rating: 8.4
The bowling all-rounder of the team, Washington Sundar gave superb results after his return to the Tamil Nadu side from an injury. He ended up as the leading wicket-taker of Tamil Nadu with 16 wickets from 8 innings at a good economy rate of 4.8. In addition to his 16 wickets Sundar's valuable 70 in the Semis also stood out. The runs and wickets should make selectors think of Sundar for the ODI Squad.
Bowlers: 
#9:  Raghupathy Silambarasan (TN)
Inns: 7 // Wkts: 15 // Avg: 16.6 // ER: 4.8 // Rating: 9.3
One may have not heard of the name Raghupathy Silambarasan, but the Right-arm quick from Tamil Nadu was a key performer for the runners-up Tamil Nadu side. He ended the tournament as the leading pacer for TN with 15 wickets from 7 innings. He was quite impressive in the QF and SF having taken 7 wickets in those two innings. Overall, Silambarasan's performance should help him get the recognition ahead of IPL 2022 Auction.
#10: Yash Thakur (Vidarbha)
Inns: 7 // Wkts: 18 // Avg: 20 // ER: 5.7 // Rating: 10
The leading wicket-taker of the tournament, Yash Thakur was a surprised performer for Vidarbha, who had a decent tournament overall. The 22-year-old pacer scalped 18 wickets from 7 innings at a consistency of 85.7%. Except for the Quarter finals, Yash bowled well in all the matches. With this performance, Yash would on the potential list of players for IPL 2022 Auction. 
#11: Yuzvendra Chahal (Haryana) 
Inns: 5 // Wkts: 14 // Avg: 14 // ER: 4.4 // Rating: 10
What a Happy sight to see Yuzvendra Chahal's name on the list of best performers for VHT 2021-22. The last two years haven't been good for Chahal, who lost Team India's faith in the limited-overs format. But with a consistency of 100%, Yuzvendra Chahal was the best spinner of the tournament. He took four 3-wicket hauls and his least performing spell was also good at 2/31. Only if UP had performed well as a team, we would have seen Chahal end as the leading wicket-taker. 
So, that completes the combined best performing playing 11 of the tournament for Vijay Hazare Trophy 2021-22. 
Vijay Hazare Trophy 2021-22 Combined Best Performing Playing 11 of the Tournament: 
Ruturaj Gaikwad, Prashant Chopra, KS Bharat, Dinesh Karthik (WK), Prerak Mankad, Venkatesh Iyer, Rishi Dhawan (C), Washington Sundar, Raghupathy Silambarasan, Yash Thakur, Yuzvendra Chahal 
Thanks for reading! What's your best performing playing 11 of the tournament for Vijay Hazare Trophy 2021-22? Please email your comments to business@cricalytics.com 
---
ALSO READ: Syed Mushtaq Ali Trophy 2021 Best Team of the Tournament
---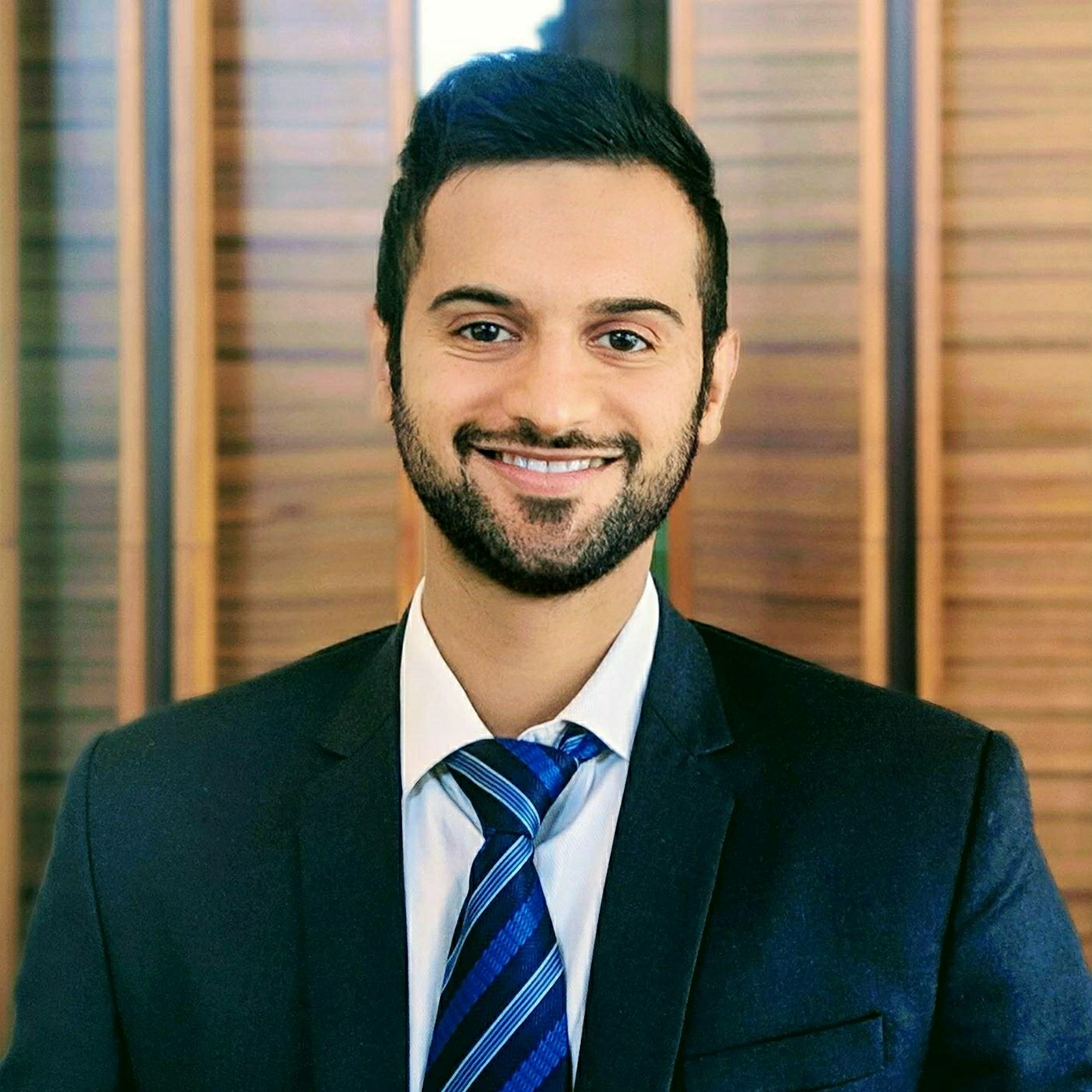 Adesh Kothari is the founder of AK4Tsay1 Cricalytics with over 20 years of experience following Cricket.
Cricket to him is like what Football is to Lionel Messi, Singing is to Lata Mangeshkar, Dancing is to Michael Jackson, and Acting is to Clint Eastwood.
Besides his effervescent love for Cricket, Adesh is an MBA by qualification.