Cricalytics Insight: Top 5 records that cannot be broken in Cricket
Sir Don Bradman's test average the most difficult to breach, as we take a look at the top 5 records that cannot be broken in cricket.
International cricket began in the year 1844. Since then, thousands of players have contributed in hundreds of ways to the development of the game. Undoubtedly amongst the top five popular sports on the globe right now, cricket sprawls on a rooted framework laid upon by several personalities who have played the game.
Like in every sport, records represent a crucial purpose in the game of cricket. If you view from the edge, virtually everything that occurs in this game has the tints of records. Be it a team that wants to win the maximum World Cups, or an individual aspiring to score the highest runs- the cause of every move on the field can be linked to a record.
But, while the saying goes, 'records are meant to be broken', there are a few records that seem out of reach for any individual. In this article, we will revisit 5 such records that we feel are next to impossible to be broken in the world of cricket. Alright then, let's straight away jump to it. 
#5: Sunil Narine's Maiden T20 Super Over



A dot ball is considered as gold dust in the T20 format, and a maiden is rated even higher. With such a mindset, no one had ever thought of a maiden super over. A situation wherein a batsman has the absolute freedom to go bonkers, it is next to impossible to not concede runs in a super over.
However, this was until Sunil Narine proved it otherwise. In the game between Guyana and Trinidad in the 2014 edition of CPL, Narine bowled a maiden super over. He had to defend 12 runs, and the wily spinner fired four dot balls to Nicholas Pooran before getting him out on the fifth, and then delivered yet another dot on the final delivery.
We feel that this event is unlikely to repeat. It is a once in a blue moon kind of a situation where you need a spinner who can beat the batsmen consistently for 6 balls. For that to happen, the batsman has to be too mediocre- an unlikely possibility definitely. 
Coming to a pacer, unless you bowl six continuous yorkers, there is no chance of bowling a maiden super over. In that case, too, there must be a close-in fielder to guard the quick singles. Such a field setting cannot happen in a super over. If there is a player who can do that, it is Jasprit Bumrah, but as we said, it is highly improbable.
#4: Jim Laker's 19 wickets in a Test Match



An off-spinner bowling on an England pitch in an Ashes test match. You would say that it is not the right time to be speaking of records. However, Jim Laker had other ideas. The English bowler picked up 19 wickets in a single game, which also included a 10-fer. He bowled 68 overs in that game, and conceded only 90 runs.
The record still holds the first place in the list of highest wickets taken by a player in a test match. Sydney Barnes comes second with 17 wickets, and all of this happened decades ago. The closest contemporary player to this record is Yasir Shah, who picked 14 wickets back in 2018.
Talking about why Laker's record cannot be broken, there are many reasons. Before that, we might have to rule out the pacers from the equation. Fatigue is a crucial factor, and the quicks are prepared more for short bursts than prolonged spells.
Coming to the spinners, if they have to beat Laker's record, they need to clean up the opposition in both the innings. At the moment, cricket has turned into a game of stats, and strategies exist against each opposition bowler. It is hard to break through this to pick wickets, let alone pick all of them.
#3: Sachin Tendulkar's 200 Test Matches



The inception of T20 cricket and IPL has seen current players preferring to play the shortest format of the game more than playing a 5-day Test match. Even the youngest generation which is taking baby steps in the Cricketing world wants to play IPL more than playing Ranji Trophy or First-class cricket.
While there are players who still feel Test cricket is the best form of Cricket, the way Sport is being shaped on the Global level, even the organizers are less inclined towards playing more Test matches. Hence, the T20 as a format is given undue preference given its convenience, entertainment factor, and ofcourse monetary benefits. 
Having said that, the record of the Master Blaster, Sachin Tendulkar, who has played an improbable 200 Test matches seems untouchable no matter how hard ICC and Individual countries' boards try to keep Test cricket alive. The second-best in the scenario is Ricky Ponting, who has played 168 matches- that's 16% fewer matches than Sachin.
Among active cricketers, Virat Kohli and Steve Smith have been playing Test Cricket since 2011 and 2010, and have played 86 and 73 Test matches respectively. This comes to roughly 7-9 Test matches in a year. Assuming they play for another 10 years, they would still end up playing around 150 Test matches. Forget Sachin, even beating Ricky Ponting's 168 Test Matches is a difficult feat. 
#2: Muttiah Muralitharan's 1347 International Wickets



Muttiah Muralitharan has collected 800, 534, and 13 wickets in 133 Tests, 350 ODIs, and 12 T20Is respectively. In all, the Sri Lankan legend has 1347 international wickets to his name; the highest on the planet. Second on the list is Shane Warne, who has a total of 1001 international scalps- that's 25.1% less than Murali's record 1337 wickets. 
Firstly, let's dwell on why this record cannot be disturbed in the future. To hold such a record, you need to bowl a lot of overs across formats. Murali's major contribution has come from Test Cricket, where he has taken a record 800 wickets. Given the way Test Cricket is on a downward spiral, it is highly unlikely for any current bowler to even come close to that record. 
Secondly, in today's era, the players are mostly categorized based on formats. For example, R Ashwin, who is India's leading wicket-taker currently with 567 wickets is being played only in Tests. Similarly, James Anderson, who has 874 wickets- the highest wickets among active bowlers also plays only Test Cricket. 
Given the age factor of James Anderson, we might see him come close to Warne. Similarly, any other potential bowler like Jasprit Bumrah, Kagiso Rabada, Mitchell Starc, and others, who represent their team in all three formats, are most likely to play less Test Cricket, thus Murali's record of 1337 wickets seems untouchable. 
#1: Sir Don Bradman's Test career batting average of 99.94



52 matches, 6996 runs, 29 centuries, 13 fifties, and a whopping average of 99.94. The brilliance of Sir Don Bradman just cannot be put into words. Considered to be the greatest batsman to have ever played the game, it is almost impossible to break the legend's record of possessing the highest Test career batting average of 99.94 if a player has a longer career span. 
Second on the list, at the moment, is Australia's Marnus Labuschagne. The youngster is now averaging 63.43, although he has just scored 1459 runs. Though he can compete for the record, it virtually means he will have to keep knocking centuries across the globe. With challenging pitches, and bad form a recurring phenomenon in a batsman's career, the above-said criteria could become hard to achieve.
Close behind Marnus is another Aussie, Steve Smith. The World no. 1 batsman averages 62.84, and has also scored 7227 runs in the process. The cricketer is 31 years old, and for him to break the record, he must score continuous runs, and also remain not-out in most of the knocks- an unrealistic task. 
Some Honorable Mentions:
Some honorable mentions include Sachin Tendulkar's tally of 34357 runs in International Cricket & 100 International centuries, Chris Gayle's record 175 runs in a T20 match, Rohit Sharma's record 264 runs in an ODI & record 3 double-centuries in ODIs, AB de Villiers's fastest ODI century off 31 balls, and Brian Lara's record 400 runs in an innings in Tests. While these records are tough to break, they are definitely not unbreakable. 
Thanks for reading! Which of the above-mentioned records in cricket do you feel is the most difficult to break? Please, let's know in the comments.
---
ALSO READ: IPL Special: Top 5 Highest Percentage of Team runs in an Innings in IPL
---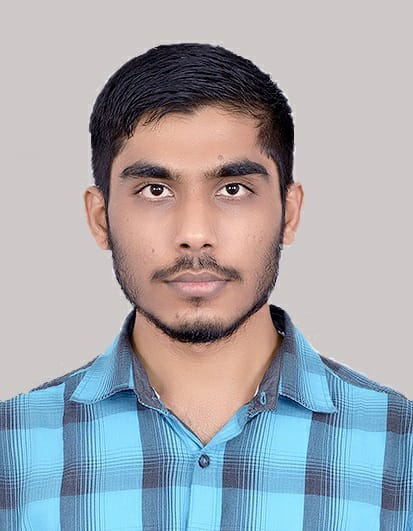 Nesara is an Author at AK4Tsay1 Cricalytics. He is an Engineer by profession. Watching Cricket, Football & Movies is one of his topmost priorities within the day.