IPL 2020: The Strongest Left-handed vs Right-handed Playing XI
David Warner and MS Dhoni to lead the respective teams as we compare the strongest left-handed and right-handed playing 11 for IPL 2020.
Although, the skills of a player are their greatest trump card to get into a playing XI, T20 cricket is slowly tramping on a football-esque way of becoming more tactical and plan-based. In line with this, like never before, the stronger hand of a cricketer is getting a consistent mention in pre-match discussions.
For instance, even now, if you have Chris Gayle in the opposition squad, you think of playing a right-arm off-spinner in your team. The reason is simple, and history has seen dividends getting paid. There are such ideas, but never has a rule been followed by teams which require for a specific number of right-handers and left-handers to feature in a team.
Thinking about this, an idea cropped up wherein a team full of left-handers takes on a squad of right-handers. The prospect is actually exciting, and in this article, we try to explore the possibility of it happening with the IPL players. Hence, we compare the strongest left-handed and right-handed playing 11 for IPL 2020.
Methodology:
For the batsmen and the bowlers, their stronger hand is kept as the reference while picking the squads. Although, In the case of all-rounders, they can be ambidextrous, and the stronger hand of their primary skill has been considered to select in the respective team. 
While that's about categorizing the entire pool of players, the merit of final selection is based on the players' performance in international, and primarily IPL cricket over the last two years. For selecting the captains though, we have considered IPL, and hence, David Warner and MS Dhoni will get to wear the armbands.
Openers:
Team Left-handed: David Warner (C) (SRH) || Chris Gayle (KXIP)

Team Right-handed: KL Rahul (KXIP) || Jos Buttler (RR)
Although the likes of Shikhar Dhawan and Quinto de Kock did cross our minds, we could not get ourselves past the dynamic duo of David Warner and Chris Gayle. Two of the best T20 openers that the game has seen, these two will open the batting for the team of left-handers.
Stats wise, it's better to focus on the franchise tournaments as both these power-hitters have played very few international games in the last two years. Playing for several teams, David Warner scored 910 runs from 19 games in 2019, while Gayle collected 1220 runs from 45 games during the period.
We are pretty sure you would have observed a glaring absence in Team Right, but keeping the numbers on the sheet, KL Rahul and Jos Buttler rank over Rohit Sharma to come into this squad. Rahul has scored 679 runs from 16 T20I games, while Rohit scored 536 runs from 18 games, and in IPL KL Rahul is unmatched in terms of performance in the last two years. 
Buttler did not play a T20I game in 2019, but his IPL 2018 and 2019 performance makes him a better batsman than Rohit. Only if Team right-handed lacked a captain, which they have a gem in MS Dhoni, Rohit Sharma would have made a cut above Jos Buttler. 
Comparing the two teams, it is very difficult to seperate them, but purely on paper, the team left-handed seems more potent with a mixture of consistency of David Warner and power of Chris Gayle.
Middle-order:
Team Left-handed: Suresh Raina (CSK) || Rishabh Pant (WK) (DC) || Nicholas Pooran (KXIP)

Team Right-handed: Virat Kohli (RCB) || AB De Villiers (RCB) || MS Dhoni (C&WK) (CSK)

Of the other left-hand batsmen in the tournament, based on competition experience and recent form, we have picked this trio of Suresh Raina, Rishabh Pant, and Nicholas Pooran for the playing XI. While Raina has been in good touch with 828 runs from the last two editions, Pant has had a stellar IPL 2018 and 2019. Although Pooran has played only in one IPL edition, with well-made 168 runs in the sole campaign, and there not been other good options, he comes in to join the two Indians.
On the other hand, with 1095, 992, and 871 respectively, Virat Kohli, AB de Villiers, and MS Dhoni give a formidable look to this middle-order. Although only Virat is active on the international stage, when it comes to IPL, very few trios can form a better middle-order.
On comparison too, the right-handers make a strong statement. While Raina can be vulnerable at times, Pant is still learning, and will take time to produce consistent runs. Pooran is also fairly new in the scheme of things. And hence, be it experience, form, and even skillset, the right-hand bat wielders win this segment.
All-rounders:
Team Left-handed: Ben Stokes (RR) || Krunal Pandya (MI) || Ravindra Jadeja (CSK)

Team Right: Andre Russell (KKR) || Hardik Pandya (MI) 

The left-handers have decent all-rounders up their sleeve. In Ben Stokes, they have the world's current best all-rounder, whose current form is electric. While in the form of Ravindra Jadeja and Krunal Pandya, they have good bowling all-rounders, who can give quick runs down the order, alongside keeping things tight in the bowling. 
Talking about their IPL stats in the last two editions, Krunal has picked 24 wickets and scored 411 runs, while Jaddu has 26 wickets and scored 195 runs. Despite his restricted presence, Ben Stokes has done well with 14 wickets and 319 runs- although we are yet to see his best in IPL since 2018. 
For the right-handers, we just cannot look past the current best all-rounder duo in the IPL, Andre Russell and Hardik Pandya. While Andre Russell dominated IPL 2019 with both, bat and ball, Hardik Pandya has been stunning in both, IPL 2018 and IPL 2019 as an overall package.
Comparing the two teams, Team Right-handed takes this round with better fire in the batting line-up. However, if bowling all-rounder is the criteria to compare, Team Left-handed would fly with the likes of Krunal, Jadeja, and Stokes.  
Spinners:
Team Left-handed: Kuldeep Yadav (KKR)

Team Right-handed: Rashid Khan (SRH) || Imran Tahir (CSK)
Among the three Frontline spinners representing both sides, Rashid Khan is easily the best of the lot with consistent performance in all parts of the globe including IPL, where he has been excellent. While Kuldeep has had a good International record in the last two years, his IPL performance isn't inspiring. Meanwhile, Imran Tahir has had a stellar IPL 2019, but an under-par IPL 2018. 
Comparing the two teams, Team right-handed has undoubtedly the best spin bowling line-up. However, on a given day, Kuldeep Yadav combined with the support of Jadeja and Krunal can overpower the likes of Rashid and Tahir. 
Pacers:
Team Left-handed: Khaleel Ahmed (SRH) || Trent Boult (MI)

Team Right-handed: Jofra Archer (RR) || Jasprit Bumrah (MI)

The competition looks one-sided in this category. For the left-handers, Trent Boult will lead the pack, mostly because of his show in 2018, when he had collected 18 wickets. Of the lot, for his 20-wicket show in 2019, Khaleel Ahmed seems the most eligible to be here.
For Team Right, though, they have two in-form bowlers in Jaspirt Bumrah and Jofra Archer. While they have been top-notch for their countries, in the last two editions of IPL, Bumrah and Archer have respectively picked up 36 and 26 wickets. This, we think, is sufficient to determine which group is the better one.
So, that completes the comparison between the strongest Left-handed vs Right-handed Playing 11 for IPL 2020. While it is still hypothetical imagine these two sides playing against each other, it would still make up for an interesting match in IPL 2020.
The Strongest Left-Handed Playing XI for IPL 2020:
David Warner (C), Chris Gayle, Suresh Raina, Rishabh Pant (WK), Nicholas Pooran, Ben Stokes, Krunal Pandya, Ravindra Jadeja, Kuldeep Yadav, Trent Boult, and Khaleel Ahmed.
The Strongest Right-Handed Playing XI for IPL 2020:
KL Rahul, Jos Buttler, Virat Kohli, AB de Villiers, MS Dhoni (C&WK), Andre Russell, Hardik Pandya, Rashid Khan, Imran Tahir, Jofra Archer, and Jasprit Bumrah.
Thanks for reading! Which team looks the strongest on paper? Please, let's know in the comments. 
---
ALSO READ: IPL 2020: The Strongest All-Stars XI Face-off we would like to see
---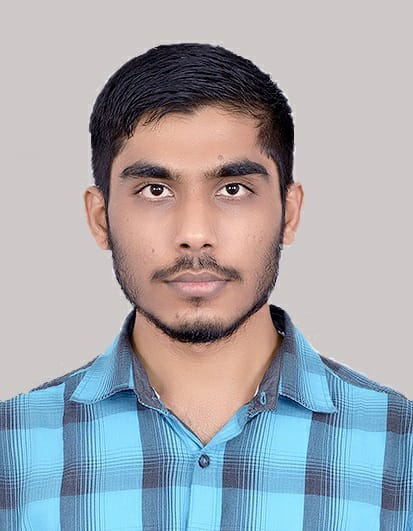 Nesara is an Author at AK4Tsay1 Cricalytics. He is an Engineer by profession. Watching Cricket, Football & Movies is one of his topmost priorities within the day.