Sanath Jayasuriya at the top, as we look at the top 5 highest percentage of team runs by a player in an innings in IPL.
One-sided affairs are not uncommon in a tournament like the Indian Premier League. Especially when you consider that teams have to wrestle it out for 14 games, them blundering for a game or two is understandable. However, there have been situations wherein one-sided affairs exists within a team's performance too.
Be it with the bat or the ball, in some cases, an individual performance sticks out emphatically in a team's showing. The scenario seems particularly exciting when you consider the batting performances. By calculating how much percentage of runs a batsman contributes to a team's total, we get a stat-tool that can define a variety of analyzations.
In this article, we focus on this stat. We list out the top 5 highest percentage of team runs in an innings contributed by a player in the IPL. Eliminating the DLS-affected games, and extremely low team totals, only knocks of 75 runs and above have been considered for this list.
So, without wasting much time, let's look at the top 5 Highest Percentage of Team runs in an Innings in IPL. 
#5: Manish Pandey || RCB || 2009
Player Runs: 114(73) || Team Score: 170

Percentage Contribution: 67.1%
Now, take this for a scenario. You are in your teen years, and in one of the most high-profile tournaments on the globe. Going further, you obtain the chance to open the innings, beating the likes of Rahul Dravid, Virat Kohli, and Robin Uthappa in the process. That's a memorable prologue, and you would want to make it special. On May 21, 2009, Manish Pandey made sure he did just that.
Walking alongside Jacques Kallis, Pandey did not have many expectations to deal with. Hence, despite the first wicket falling soon, Pandey went quiet with his job. He knocked off a couple of boundaries in the powerplay, and then made full use of the middle-overs with a few impressive shots.
On the other end, his teammates were struggling to hold on to the crease. The run-contribution from both ends was way off balance. Nothing seemed to matter Pandey, who went on to become the first Indian IPL centurian. RCB ended their score at 170/4 against Deccan Chargers with Pandey alone scoring 114 runs of them, that's 67.1% runs of the team's total.
#4: Rishabh Pant || Delhi Daredevils || 2018
Player Runs: 128(63) || Team Score: 187

Percentage Contribution: 68.5%
Back in 2018, Delhi Daredevils was a youthful squad with many promising players coming through. Rishabh Pant was one among them, and although we had seen flashes of his ability, Pant's name was yet to be firmly registered in the minds of the fans. The game against SRH was just the right one for Pant to become a household name. 
Batting first, Delhi were off to an underwhelming start, and Pant came into the crease before the end of the powerplay. With Glenn Maxwell waiting to pad up, the pressure was not so much on the youngster. This allowed the Delhi cricketer to attack the opposition bowlers freely. While the sixers came very often, Pant utilized his unorthodox shots to get a lot of boundaries.
On the other end of the crease, it seemed as though the batsmen were batting on a different pitch. They were struggling to time the ball, and wickets fell consistently. Hence, Delhi, as a team, were not able to fully maximize the terrific form that Pant was in. Pant got to a well-made century and concluded his innings at 128*.
His knock included fifteen boundaries and seven hits out of the park. Barring Harshal Patel's cameo, no other Delhi batsman supported the youngster that day. Delhi posted a total of 187, which they eventually failed to defend. Nevertheless, as an individual contribution, Pant had managed to score 68.5% of Delhi's runs in this game.
#3: Adam Gilchrist || Deccan Chargers || 2008
Player Runs: 109(47) || Team Score: 155

Percentage Contribution: 70.3%
In international cricket, no player can kill the opposition teams within the first few overs better than the Aussie legend, Adam Gilchrist. Be it while chasing or setting a score, on his day, if Gilchrist gets going, the outcome of the match is often shifted inside very few overs.
This was the case in the 14th match of the inaugural edition of IPL. Mumbai Indians had set a par score of 155 for the strong batting line-up of Deccan Chargers to chase. While the game could have been made interesting with a few early wickets, Gilchrist destroyed the idea of this proposition in the first few overs.
He went after each of the Mumbai bowlers and was especially merciless against Shaun Pollock. Off-side gaps were getting picked with ease, while the trademark flicks to the mid-wicket were happening in full flow. Gilly's batting partner VVS Laxman, who was known less for his attacking ability, was a mere spectator at the other end.
Gilchrist brought up his century in quick time, as his nine boundaries and ten sixers helped DC chase the total with eight overs to spare. With a contribution percentage of 70.3, this knock by Adam Gilchrist is third on the list of highest percentage of Team runs in an innings in IPL. 
#2: Brendon Mccullum || KKR || 2008
Player Runs: 158(73) || Team Score: 222

Percentage Contribution: 71.2%
At No.2 on the list is a knock that can never be forgotten. An innings that kickstarted the revolution called the Indian Premier League, Brendon McCullum's 158 of 73 on the opening night at Bengaluru is immemorial.
On that day, it was the Kiwi opener's show all the way. He faced 73 balls and scored ten boundaries along with 13 sixers to bring up 158 runs at the strike-rate of 216.43. Such was his impact that none of the other batsmen could score at more than a 100 strike-rate. Only Mohammed Hafeez, who scored just five runs, had a strike-rate of 166 against his name.
Courtesy McCullum's presence till the end, KKR could manage a strong total of 222 on the board. Of these runs, the Kiwi batsman had himself contributed 71.2%. As we all know, KKR won the game handsomely by a margin of 140 runs, and set the IPL on fire with a stunning debut. 
#1: Sanath Jayasuriya|| Mumbai Indians || 2008
Player Runs: 114(48) || Team Score: 158

Percentage Contribution: 72.1%
Just like Adam Gilchrist, Sanath Jayasuriya is part of the breed of openers who not only score quick, but also get runs in bulk. The game against CSK in the first season of IPL is proof to this generation as to why he was regarded as an extremely dangerous batsman in the bygone era.
CSK had put up a target of 157 for Mumbai Indians; a team that was then peeking at the right time in the tournament. Although MI were favorites to chase the total, none expected it to happen so easily. At least, with Sachin Tendulkar and Sanath Jayasuriya opening the batting, not many might have expected a one-way solo performance.
Jayasuriya was in a destructive mood that day. He ripped apart the likes of Manpreet Gony and Albie Morkel at the start, while at the end of the innings, he took the sting out of his countrymen Chamara Kapugedra, by milking out 26 runs from his five deliveries. Eleven sixers and nine boundaries helped Sanath post a score of 114, which was 72.1% of the entire team's total.
So, that's the top 5 highest percentage of team runs contributed by a single player in the IPL.
Thanks for reading! Which performance did you enjoy the most from this list? Please, share your thoughts on business@cricalytics.com
---
ALSO READ: IPL 2020: The Strongest All-Stars XI Face-off we would like to see
---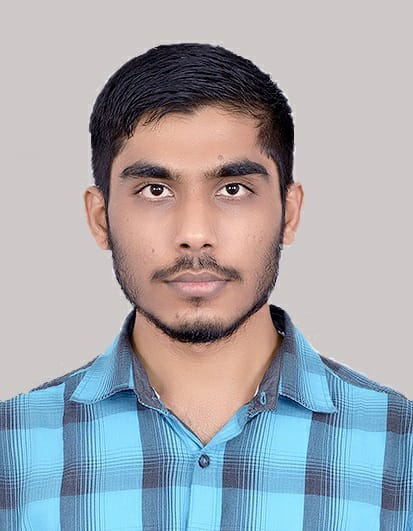 Nesara is an Author at AK4Tsay1 Cricalytics. He is an Engineer by profession. Watching Cricket, Football & Movies is one of his topmost priorities within the day.