Comparing the Strongest T20 XI's from different regions of India
Virat Kohli, MS Dhoni, Rohit Sharma, and KL Rahul to lead the North, East, West and South India teams as we do the strongest T20 playing 11 comparison for them.

Duleep Trophy is one competition that was keenly followed, until BCCI decided to drop geographical zone-based demarcation criteria while picking the teams, and as a result, the tournament lost its sheen. While the decision to drop it is debatable, the tournament was actually attractive as it was acknowledged as a vast platform for budding cricketers.
The previous version of Duleep Trophy mostly used to consist of players who had done well that season. However, when you remodel this tournament by enabling each zone to go full throttle by allowing them to pick T20 players, we could have an interesting battle on cards. In this article, we attempt one such scenario, wherein we predict the strongest possible T20 playing 11 of each zone if a 4-way battle was set to happen.
Criteria:
The geographical classifications aside, it becomes crucial that the accomplishments of players across IPL and domestic competitions must be considered, thereby making sure that everyone is almost at the same level in terms of opportunities. Of course, for a few established Indian players, a straight ticket is granted to their respective teams.
Team North || Rating: 8.82



Comprising states: Rajasthan, Uttar Pradesh, Delhi, and the entire North Indian belt.

The recent record in domestic competitions could look bland, but if they appear full-strength, the outcome is bound to take a different direction. With significant representation in the Indian team, North India's T20 XI look incredibly settled and strong.
Virat Kohli leads this team and the batting line-up, which seems to have the right mix of youth and experience. While Virat, Shikhar Dhawan, and Suresh Raina are the senior pros, Shubman Gill, Nitish Rana, and Rishabh Pant slot in, courtesy their IPL and Domestic records, to complete the batting. 
The team might struggle from the absence of a genuine all-rounder, although, Deepak Chahar and Bhuvneshwar Kumar can lend decent batting support at No.7 and No.8. Navdeep Saini joins the duo in the fast-bowling department while the successful 'Kul-Cha' combo will dictate spin-bowling for this team. Khaleel Ahmed, Sandeep Sharma, Rahul Chahar and Harshal Patel are other options who are also too good to be left out. 
Strongest T20 playing XI from North Region:

Shikhar Dhawan, Shubman Gill, Virat Kohli (C), Nitish Rana, Suresh Raina, Rishabh Pant (WK), Deepak Chahar, Bhuvneshwar Kumar, Navdeep Saini, Kuldeep Yadav, and Yuzvendra Chahal.
Team East || Rating: 7.5



Comprising states: West Bengal, Jharkhand, Bihar, and the Rest of Eastern belt. 

Probably, the weakest team of the lot belongs to the eastern part of the country. However, with the North-Eastern states getting to play the Ranji Trophy, and also, West Bengal recently coming close to winning it, in the next few years, a more potent team will represent this zone.
Talking about the current squad though, three wicket-keeper batsmen will slot into the top three positions in the batting line-up. While Sreevats Goswami and Saha will provide experience to the top-order, rising star Ishan Kishan will play at the crucial No.3 spot in the squad. The middle-order will comprise of domestic veteran Saurabh Tiwary and teenage all-rounder Riyan Parag. Of course, captaincy and wicket-keeping duties will fall under MS Dhoni. His presence will be priceless to this squad.
Coming to the bottom-half, East India boasts of an adequate bowling unit. Shahbaz Nadeem possesses experience in the T20 format, and rookie off-spinner Anukul Roy will help him with the spin-bowling duties. While Mohammed Shami will lead the fast-bowling unit, Varun Aaron and talented Ishan Porel will offer variety in the pace dept. 
Strongest T20 playing XI from East Region:

Sreevats Goswami, Wriddhiman Saha, Ishan Kishan, Saurabh Tiwary, Riyan Parag, MS Dhoni (C&WK), Anukul Roy, Shahbaz Nadeem, Mohammed Shami, Varun Aaron, and Ishan Porel.
Team South || Rating: 8.34



Comprising states: Telangana, Andhra Pradesh, Karnataka, Tamil Nadu & Kerala.

Considered as a factory of solid batsmen and good spinners, after a brief lean patch with regards to representation in the Indian Team, more cricketers from South India are now donning the blue. Hence, a T20 XI involving cricketers from South India looks rather strong on paper.
KL Rahul has recently shed his 'future star' tag to become one, with some sound exhibitions on the pitch. While he makes the obvious cut to open the batting, joining him is his best friend, Mayank Agarwal. Additionally, Sanju Samson, Manish Pandey, and Dinesh Karthik are a terrific trio to have in a T20 team. The team also has decent backups in the form of Karun Nair and Robin Uthappa.
South India's T20 XI wins over with the remarkable balance it oozes. Vijay Shankar, Washington Sundar, Gowtham, and Shreyas all give the management multitude of options to base their tactics around. So much that even the seasoned Ravichandran Ashwin misses out from the final pick. Nevertheless, the team does expose a crack with an amateur pace unit consisting of Prasidh Krishna and Mohammad Siraj.
Strongest T20 playing XI from South Region:
KL Rahul (C), Mayank Agarwal, Sanju Samson, Manish Pandey, Vijay Shankar, Dinesh Karthik (WK), Krishnappa Gowtham, Washington Sundar, Shreyas Gopal, Prasidh Krishna, and Mohammad Siraj.
Team West || Rating: 8.72



Comprising states: Maharashtra, MP, Goa, and Gujarat.
Although the squad comprises players from just two states, six Ranji Trophy teams operate out of this zone every year. Leaving the most successful squad Mumbai out, three of the other five sides have won at least one Ranji Trophy in the last decade. Well, this is one stat that is worth mentioning.
Coming to the squad, no guesses on who will be the captain. It is Rohit Sharma, and he will get assistance from a powerful batting line-up around him. Parthiv Patel comes in for his role behind the stumps, while Prithvi Shaw, Suryakumar Yadav, and Shreyas Iyer are the other batsman in the team. It is inevitable that Ajinkya Rahane and Kedar Jadhav miss out on the final pick.
Ravindra Jadeja will join Baroda-based Pandya brothers, thereby giving rise to a delicious-looking lower middle-order. Jaddu and Krunal will cover spin-bowling duties as well. The fast-bowling unit is led by the ever-reliable Jasprit Bumrah, along with pinch-hitters cum bowlers, Umesh Yadav and Shardul Thakur. If the team needs variety, Jaydev Unadkat could get a chance too.
Strongest T20 playing XI from West Region:

Parthiv Patel (WK), Prithvi Shaw, Rohit Sharma (C), Shreyas Iyer, Suryakumar Yadav, Hardik Pandya, Krunal Pandya, Ravindra Jadeja, Umesh Yadav, Shardul Thakur, and Jasprit Bumrah.
So, that's how the rating of all teams stand when it comes to the T20 playing XI's of these zones.
Thanks for reading! Which T20 squad do you think is the strongest? Please, let us know in the comments. 
---
ALSO READ: Team India's unique squads if all three formats are played on the same day
---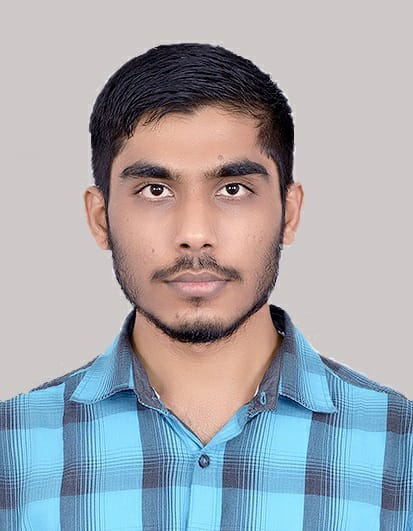 Nesara is an Author at AK4Tsay1 Cricalytics. He is an Engineer by profession. Watching Cricket, Football & Movies is one of his topmost priorities within the day.