Exclusive: Predicting Team India's Squad for 2027 ODI World Cup
KL Rahul to lead, and Virat Kohli to play the key mentor in the team as we predict the squad for Team India for the 2027 ODI World Cup.

The Indian team saw the 2019 ODI World Cup ending in a disappointment as they lost a closed fought semi-final against New Zealand. We are now in 2020, and the next ODI World Cup is three years away, and the subsequent 2027 ODI World Cup is seven years way.
If we observe the team closely, many players are at the flag end of their career. While the current team could see most of them appearing in the 2023 ODI World Cup, the likes of Rohit Sharma, Shikhar Dhawan, Ravindra Jadeja, Mohammed Shami, etc. could well call it a day post the 2023 World Cup, and may not be there for the 2027 ODI World Cup.
So, the Indian team need to invest in fresh blood, and groom young talent. Fortunately, Team India are already nurturing many such Cricketers, and with IPL and Team India's rigorous focus on Domestic and U19 tournaments, there are many young budding players who can make it to the 2027 ODI World  Cup squad. 
Wouldn't it be interesting to find out which players are Team India's potential superstars, and have a bright chance to represent India at the 2027 mega-event. So, we are going to find 15 such players who we think have a great chance to find themselves in the headline for the 2027 ODI World Cup. 
Openers
Prithvi Shaw || Shubman Gill || Yashasvi Jaiswal
Team India are fortunate to possess a pack of cricketers who have the capability to shine at opening the batting. While at the moment the slot firmly belongs to Rohit Sharma, KL Rahul, and Shikhar Dhawan, we can expect a few changes in the coming years.
The forefront of this change would be the young duo of Shubman Gill and Prithvi Shaw, who are talented enough to be the future of India's opening partnership. Along with them, the U19 sensation, Yashasvi Jaiswal is another cricketer who is likely to climb up the charts. 
While Prithvi Shaw and Yashasvi Jaiswal are raw talents, Shubman Gill is someone who boasts of a robust technique and temperament. Shaw and Gill have both made their debuts for India, and with both still in the early part of their twenties, Team India can have two settled solid openers for the 2027 World Cup.
Yashasvi has showcased his ability at the very young age, and he is only going to get better with time. The Karnataka lad, Devdutt Padikkal could also be among the probables. Moreover, It can not go unnoticed that Rohit Sharma could still be playing in 2027. However, Rohit will be 40 by then, and we would not want, but he would likely have retired from the game by then. 
Middle-order
KL Rahul (C) || Virat Kohli || Rishabh Pant (WK) || Shreyas Iyer
The current conundrum surrounding the middle-order would be very high, but we expect the same players to continue, and be the core of Team India's batting for the 2027 World Cup. This includes the like of Captain KL Rahul, vice-captain Shreyas Iyer, mentor Virat Kohli, and the settled wicket-keeper Rishabh Pant. 
KL Rahul has now found himself a comfortable position at No.5 in ODI cricket. So, it is likely that he will stay there. In the current lot, the 28-year-old also looks the most competent in leading the team. While Virat has given hints that he would think about retirement after the 2023 World Cup, given his 'level' of fitness, at 38 years, he would play the role of mentor in the team, and would be the most experienced player in the squad. 
While Shreyas Iyer already looks the part of being India's long-term No.4 with his consistent performances, it is just a matter of time before Pant gets back into the scheme of things. Pant is a special cricketer, who just needs to be fed the right amount of mental resolve. Pant will also likely don the wicket-keeping gloves for the tournament.
There will definitely be more options that the management will consider before finalizing these four players. Amongst the other candidates, the likes of Sanju Samson, Ishan Kishan, and Virat Singh will remain at the top of the discussion. If fitness is not an issue, and he is in form, Manish Pandey could also offer his experience to the setup.
All-rounders:
Hardik Pandya || Riyan Parag || Yashasvi Jaiswal 
While Hardik Pandya is the current preferred choice for this spot, in his absence, Team India has tried out the likes of Shivam Dube and Vijay Shankar. However, it has been Ravindra Jadeja who has truly taken the place of Hardik. That said, it is hard to imagine Jadeja play the 2027 World Cup, mostly because of the age-factor.
That leaves us to the seemingly obvious choice for this spot. Having finally got their hands on a pace-bowling all-rounder who is reliable across formats and pitches, Hardik Pandya will attain experience with time, and therefore, will play a crucial role in this squad.

A talented batsman who can offer a few overs of off-spin, Riyan Parag would a good pick for the balance he could render to the team. He also fulfills a long-pending task of finding a multi-functional player for the team. Right now, Parag may have to hone his skills further and push for a spot in the team. Yashasvi Jaiswal would also play a crucial role as a part-time leggie in the squad.
Spinners:
Kuldeep Yadav || Ravi Bishnoi
While Kuldeep is struggling for form at the moment, his variations and skills make him a top wicket-taking option. Moreover, he has already played many games for India, and seven years on, the product will be perfectly ripe. Although his current partner Yuzvendra Chahal could still be playing at that time, Team might choose to go ahead with a younger and fresher version of the spinner.

And amongst the current crop of young spinners, Ravi Bishnoi ranks at the top. He is a mix of a traditional leg-spinner and the contemporary T20 wrist-spinner, a combination that will work well in the 50-over format. Among others, Rahul Chahar, Abhishek Sharma, and Shreyas Gopal could be among the probables in 2027.
Pacers:
Jasprit Bumrah || Prasidh Krishna || Kartik Tyagi || Khaleel Ahmed
Team India currently boasts of a settled fast-bowling unit. While Jasprit Bumrah is the leader of the pack, he has able support in Mohammed Shami and Bhuvneshwar Kumar. Navdeep Saini and Shardul Thakur have also stepped up in recent times to add depth to the unit.
Nonetheless, pace-bowling is one department that changes very often and we can surely expect a new-look unit in 2027. However, for what he has shown us until now, Jasprit Bumrah is going to be indispensable for a long time. He will lead India's bowling, at least until the 2027 World Cup.
On the other hand, promising quicks such as Prasidh Krishna and Kartik Tyagi could also be in this squad. Both these youngsters have a raw pace and good control too, and will get plenty of opportunities in the next few years,  Meanwhile, Khaleel Ahmed is one of the best left-arm seamers in India currently. Although he has not offered much recently, there is potential in him to develop into a quality pacer.
Deepak Chahar, who is currently being molded into becoming a T20 specialist, and the team might not consider him for this squad. Among others, Navdeep Saini is someone we would definitely want to see in 2027, but the Delhi pacer would be 34 by 2020, and would find it difficult to feature in the squad unless he keeps performing. 
Team India's Predicted Squad for the 2027 ODI World Cup: 
KL Rahul (C), Hardik Pandya, Jasprit Bumrah, Kartik Tyagi, Khaleel Ahmed, Kuldeep Yadav, Prasidh Krishna, Prithvi Shaw, Ravi Bishnoi, Rishabh Pant (WK), Riyan Parag, Shreyas Iyer, Shubman Gill, Virat Kohli & Yashasvi Jaiswal.
So, that's how the predicted squad for Team India stands for the 2027 ODI World Cup. Among others who would be in contention include Devdutt Padikkal, Ishan Kishan, Ruturaj Gaikwad, Sanju Samson, Virat Singh, Priyam Garg, Shivam Dube, Washington Sundar, Rahul Chahar, Shreyas Gopal, Abhishek Sharma, Arjun Tendulkar, Navdeep Saini, Shivam Mavi, and Kamlesh Nagarkoti. 
We hope you had a good time reading the article. We would love to hear your opinion on our prediction. Do you think we missed out on any player(s)? Let us know in the comments below. 
Thanks for reading! Stay safe. 
---
ALSO READ: Team India's unique squads if all three formats are played on the same day
---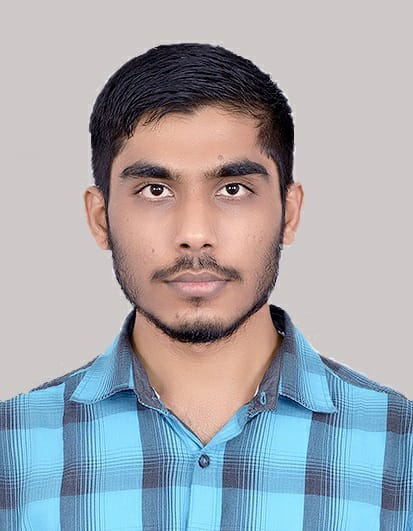 Nesara is an Author at AK4Tsay1 Cricalytics. He is an Engineer by profession. Watching Cricket, Football & Movies is one of his topmost priorities within the day.