Explained: Asia Cup 2022 Final Qualification Scenario for all 4 Teams
India need to win big in their last match as we look at the Asia Cup 2022 final qualification scenario for all teams.
Just 3 days into the Super 4 stage of Asia Cup 2022, and the tournament has already thrown a shocker. India have lost both their Super 4 encounters against Pakistan and Sri Lanka, and are now on the verge of elimination. Whereas Sri Lanka have won both their matches. Pakistan have won their first match against India and Afghanistan have lost their first match against Sri Lanka. 
With 3 more matches to go for Super 4, none of the teams have been officially eliminated nor has qualified for the final of Asia Cup 2022. There is still hope for all the teams, but the next Pakistan vs Afghanistan match may clear a lot of equations. So, how about we take a look at the Final qualification scenario for all the teams for Asia Cup 2022?
#1: Pakistan
M: 1 // PTS: 2 // NRR: +0.126
Next matches: Afghanistan and Sri Lanka
A win against India in the Super 4 stage has put Pakistan in the driving seat. A win against Afghanistan shall take both Sri Lanka and Pakistan to the final of the Asia Cup 2022. However, a loss against Afghanistan would make their chance slightly difficult. If Pakistan lose against Afghanistan, they would have to hope India defeat Afghanistan by a low margin and Pakistan themselves win against Sri Lanka. 
Qualification Meter for Pakistan: Neutral
#2: Afghanistan
M: 1 // PTS: 0 // NRR: -0.589
Next matches: Pakistan and India
Afghanistan began their Super 4 campaign with a big loss against Sri Lanka. This is already a big dent to their Asia Cup 2022 final chances. A loss in their next match against Pakistan means they will pack their bags. But a win doesn't guarantee them a final 2 spot. So, Afghanistan need to win both their matches and hope Sri Lanka also defeat Pakistan. If Pakistan, Sri Lanka, and Afghanistan end up at 4 points each, Afghanistan may get eliminated on account of an inferior NRR. 
Qualification Meter for Afghanistan: Negative
#3: Sri Lanka
M: 2 // PTS: 4 // NRR: +0.351
Next match: Pakistan
Two wins in two games in the Super 4 competition has almost confirmed their Asia Cup 2022 final spot. They have 4 points from 2 matches and a win from here would mean a confirmed qualification. But if Sri Lanka lose, the only way they could get eliminated is if Pakistan and Afghanistan, both end up at 4 points, and Sri Lanka get eliminated on account of an inferior NRR. 
Qualification Meter for Sri Lanka: Positive
#4: India
M: 2 // PTS: 0 // NRR: -0.125
Next match: Afghanistan
Who would have thought the number 1 T20 team in the world would face a situation where they would lose two games in a row against two sub-par teams? It has happened, and it's a harsh reality check for Team India, who would now need a miracle from here to qualify for Asia Cup 2022 final.
Now, India aren't officially out of the tournament. But for them to qualify they would need to have the following two scenarios in their favour. 
India need to definitely win big against Afghanistan. Probably with a margin of 50+ runs or chase the target of around 150 in 12-14 overs. 

Second, India should also hope that Pakistan lose both their matches against Sri Lanka and Afghanistan. If Pakistan win any of their remaining matches, India would be eliminated as Pakistan and Sri Lanka would then have at least 4 points, and India can at max get to 2 points.  
Qualification Meter for India: Negative
So, that's how the Asia Cup 2022 final qualification scenario stand. The situation looks very bleak for Team India. Whereas Pakistan and Sri Lanka now look the most favourite teams to qualify for the final of Asia Cup 2022 with a slim chance for Afghanistan. 
Thanks for reading! Looking at the qualification scenario, which two teams do you think would be in the Asia Cup 2022 final? Please email your comments to business@cricalytics.com
---
READ MORE: T20 World Cup 2022: Predicted First-choice Squad for Team India
---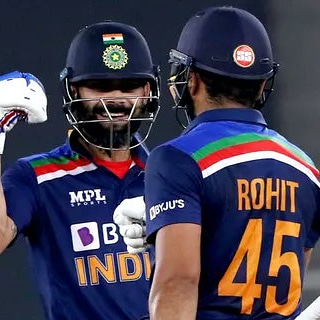 Adesh Kothari is the founder of AK4Tsay1 Cricalytics.
Cricket to him is like what 'Football is to Lionel Messi', 'Singing is to Lata Mangeshkar', 'Dancing is to Michael Jackson', and what 'Acting is to Clint Eastwood'.
Besides his effervescent love for Cricket, Adesh is an MBA by qualification.