IPL 2023: The Biggest Flop 11 of the Season – Karthik To Lead
Dinesh Karthik to lead and keep as we look at the exclusive list of flop players 11 of the season for IPL 2023.
It's the end of the Group stage of IPL 2023, and we finally have the top 4 Playoffs teams in the form of Gujarat Titans, Chennai Super Kings, Lucknow Super Giants, and Mumbai Indians. While GT and CSK shall play Qualifier 1, LSG and MI shall play the Eliminator before meeting the loser of Qualifier 1 in Qualifier 2.
In an eventful year, we have seen some outstanding individual performances from players of all 10 teams. While Faf du Plessis holds the Orange Cap, Mohammed Shami holds the Purple Cap. But there is one category of players, who just had a horrible tournament when it comes to their performance.
This is the category of players that has tremendous potential, but just couldn't deliver this time. So, in this article, we take a look at the list of 11 such players, who would form a part of Flop players 11 for IPL 2023. Before we get to the actual names, let's look at the methodology that would help us arrive at the players.  
Stats Wizard Methodology:
Batting: We have analyzed the batting performances basis the batting rating calculated from the overall aspect of the game such as runs scored, consistency, the number of match-winning & good knocks, acceleration bonus, and power-hitting bonus. 
Bowling: We have analyzed the bowling performances basis the bowling rating calculated from the overall aspect of the game such as wickets taken, consistency, the number of match-winning and good spells, number of maidens bowled, and economy rate bonus.
Overall, the exclusive list of flop players 11 for IPL 2023 is selected basis the performance rating for players who have played at least 7 matches. Abiding by IPL rules, a maximum of 4 overseas, a minimum of 1 wicket-keeper and 5 bowling options are kept in mind. Also, please note, we respect these players, and the representation in this article is purely from the stats perspective. 
Flop Players 11 for IPL 2023:  
#1: Prithvi Shaw (DC) 
Inns: 8 // Runs: 106 // Avg: 13.3 // SR: 124.7 // HS: 54 // Rating: 2.4
The first opener on the list is Delhi Capitals' Prithvi Shaw. It has been an unforgettable season for Shaw, who could only manage 106 runs from 8 innings. Ponting, ahead of the season said Shaw will make this a memorable season. Guess, he was right, but in a reverse way. Shaw's only good performance came in his comeback against PBKS, where he smashed a fifty. 
#2: Deepak Hooda (LSG) 
Inns: 11 // Runs: 69 // Avg: 6.9 // SR: 89.6 // HS: 17 // Rating: 1.2
Partnering Shaw at the top is LSG's Deepak Hooda. A consistent member of the Indian team, Deepak Hooda never looked comfortable in the entire tournament. Such has been his misery that he never went past 17 runs in the 11 matches he's played. He is got to be the worst batter of the season with 69 runs from 11 innings, and a rating of just 1.2. 
#3: Manish Pandey (DC) 
Inns: 9 // Runs: 160 // Avg: 17.8 // SR: 109.7 // HS: 50 // Rating: 3
At number 3, we have Manish Pandey, who would be extremely disappointed with himself seeing how things have gone for him. With Pant not there, it was a golden opportunity for Pandey to show his worth. But with just 160 runs from 9 innings, he only looked good once with his 50. Overall, a rating of 3 makes him a part of the flop 11. 
#4: Ambati Rayudu (CSK) 
Inns: 10 // Runs: 122 // Avg: 15.3 // SR: 127.1 // HS: 27* // Rating: 2.5
Not the name we would like to see in Flop 11, but Rayudu has had an underwhelming season so far with the bat. One can say he hasn't got enough game time whenever he came to bat, but again, you got to maximise the chances you get as a batter. With just 122 runs from a good 10 innings, Rayudu had a highest score of just 27 and a batting rating of 2.5. Hopefully, Rayudu improves this in the Playoffs. 
#5: Riyan Parag (RR) 
Inns: 7 // Runs: 78 // Avg: 13 // SR: 118.2 // HS: 20 // Rating: 1.9
Talk about Flop 11, and one name that is consistent, doesn't matter the year, it is Riyan Parag. Not once in the 5 seasons that he has played, has he looked good. The 2023 season has been the same for Riyan, who could only manage 78 runs from 7 innings at a poor strike rate of 118.2 being a finisher. Will Riyan ever be able to live up to the Social Media Talking he does? Well, we have to wait for one more season for that. 
#6: Dinesh Karthik (RCB) 
Inns: 13 // Runs: 140 // Avg: 11.7 // SR: 134.6 // HS: 30 // Rating: 1.2
At number 6, we have the wicket-keeper finisher Dinesh Karthik, who was far from being a good wicket-keeper, forget finisher. What a turnaround this has been for DK, who was undoubtedly the best finisher in IPL 2022. With just 140 runs from 13 innings with a highest score of 30, we should say, DK, the player is done and dusted from IPL. It won't be a surprise if he announces his retirement before RCB release him. 
#7: Jason Holder (RR) 
Mat: 8 // Runs: 12 // Wkts: 4 // BO. Avg: 71 // Rating: 2.1
The only foreigner in the team, and it shouldn't be a surprise seeing how Holder performed in this IPL. Holder was a preferred all-rounder in the initial 8 games before RR looked beyond him. In the 8 matches Holder played, he could only manage a miserable 12 runs. If bowling was his forte, he wasn't good there either with just 4 wickets at an average of 71. 
#8: Shahbaz Ahmed (RCB) 
Mat: 10 // Runs: 42 // Wkts: 1 // BO. Avg: 95  // Rating: 1.5
Another 2022 key player for RCB has found himself out of form and performance this season. It is not that RCB didn't give him opportunities. But in the 10 matches, Shahbaz played, he could only manage 42 runs and take just 1 wicket. With such performances, RCB had to move from Shahbaz.
#9: Rahul Chahar (PBKS) 
Inns: 14 // Wkts: 8 // Avg: 48.1 // ER: 7.8 // BBI: 2/16 // Rating: 2.9
The spinner of the team, Rahul Chahar looked poor for almost 12 matches he played for PBKS. Being Punjab Kings' leading spinner, a lot was expected from Chahar. But Chahar could only take 8 wickets from the 14 matches he played. Only twice in 14 innings did he take 2 wickets. It's quite surprising PBKS never dropped him even after such a mediocre show.  
#10: Umesh Yadav (KKR) 
Inns: 8 // Wkts: 1 // Avg: 189 // ER: 9.9 // BBI: 1/27 // Rating: 0.7
Another player, who from having a brilliant IPL 2022 has seen a drastic turnaround to have a poor IPL 2023. It has been the worst Umesh has ever bowled in a season as he took only 1 wicket in the 8 matches he played for KKR. At an average of 189, it can't get any worse for a bowler. It would be interesting to see if KKR actually retain him for IPL 2024. 
#11: Umran Malik (SRH) 
Inns: 8 // Wkts: 5 // Avg: 43.4 // ER: 10.9 // BBI: 2/32 // Rating: 2.3
From being SRH's best bowler in 2022 to being SRH's worst bowler in 2023, it has been some journey for Jammu Express, Umran Malik. Sure, SRH didn't handle Malik properly, but honestly, he has looked wayward with very poor control over line and length. Hopefully, Umran takes a lot of learning from this season, and improves his control on the ball next season. 
IPL 2022 – Flop Players 11 of the Season: 
Prithvi Shaw, Deepak Hooda, Manish Pandey, Ambati Rayudu, Riyan Parag, Dinesh Karthik (c&wk), Jason Holder, Shahbaz Ahmed, Rahul Chahar, Umesh Yadav & Umran Malik
So, that's about the exclusive list of flop players 11 for IPL 2023. There's no question about the talent of these players, but it is just that things didn't fall in place for them this season. Hopefully, we see the better of them next season, if they continue to play. 
Thanks for reading! What's your list of 11 flop players for IPL 2023? Please email your comments to business@cricalytics.com
---
ALSO READ: IPL 2023: Underutilized Players 11 of the Tournament
---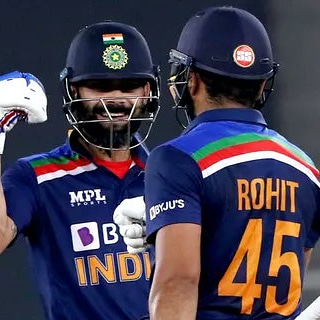 Adesh Kothari is the founder of AK4Tsay1 Cricalytics.
Cricket to him is like what 'Football is to Lionel Messi', 'Singing is to Lata Mangeshkar', 'Dancing is to Michael Jackson', and what 'Acting is to Clint Eastwood'.
Besides his effervescent love for Cricket, Adesh is an MBA by qualification.