Virat Kohli to Captain the ODI Team of the year 2020 that includes 5 Australians, 3 Indians, and 1 each from South Africa, West Indies and England.
It's been a year where the COVID-19 pandemic has affected the live Cricketing action for more than half of the year. Barring a few important bilateral series and the all-important IPL 2020, we hardly saw any live action cricket. But, in whatever cricketing activity we saw, we did see some brilliant performances by the players in the batting as well as the bowling department. 
So, it's that time of the year where we would look at the top 11 players picked across various categories like openers, middle-order, all-rounders, spinners, and pacers to form the ODI team of the year 2020. Given the number of matches being played, we are cautious of this fact, hence only players who have played 4 matches or more are considered for selection. 
Methodology:
As usual, we have removed any biases or perceptions while selecting the best performing 11. Our robust methodology gives precedence to 'Performance Rating' to select players in the playing 11. Overall, I have tried to stick to the combination of 5 batsmen, 2 all-rounders and 4 bowlers. 
Openers:

Aaron Finch & Shikhar Dhawan
The year saw quite a few openers performing well at the International stage. The list includes New Zealand's Martin Guptill, England's Jonny Bairstow, David Warner from Australia, and Quinton de Kock from South Africa. However, the two openers that performed the best were Aaron Finch and Shikhar Dhawan. 
Aaron Finch ended the year as the leading run-scorer with 673 runs from 13 innings at a superb average of 56.1. His consistency stands at 53.9% having hit 2 centuries and 5 half-centuries. His best performance came at the end of the year against India where he managed a century and 2 fifties. Overall, Finch gets a rating of 6.5 for his performance. Only if his strike rate of 81.7% was slightly better, his rating could have been better.
Shikhar Dhawan played only 5 innings, but scored well in 4 of those. Surprisingly, all his 5 knocks innings were against Australia; two at the start of the year, and three at the year-end. Dhawan scored 290 runs at an average of 58 and a strike rate of 91.5. Courtesy his fabulous performance, Dhawan gets a rating of 8.1 for his performance.     
Middle-order: Virat Kohli (C), Steve Smith & KL Rahul
The competition in the middle-order wasn't intense, and it was easy choosing the strongest three candidates. At 3 we have the captain of the team, Virat Kohli, who surprisingly was good, but not at his very best. Overall, Virat managed a total of 431 runs from 9 innings at an average of 47.9 and a strike rate of 92.3. This is the first time his average went below 50 in a year in the last 5 years. While the performance is relatively good, if you compare it with Kohli of past, it isn't good. So, Kohli gets a rating of 6.3 for his performance.
Steve Smith, on the other hand, had a fabulous year as a player, and if we do a Steve Smith vs Virat Kohli comparison for 2020, Smith leads the way. He scored 568 runs from 9 innings at a fabulous average of 63.1 and a stunning strike rate of 106.6. He scored 3 centuries this year; the most by any player, and 2 of those were back-to-back quick centuries against India. Overall, Smith gets a rating of 8.7 for his performance.
At number 5, we have the new middle-order and wicket-keeper batsman for Team India, KL Rahul. Rahul finished the year as the leading run-scorer for Team India with 443 runs from 9 innings at an average of 55.4 and a strike rate of 106.2. He held the fort in the middle-order for many ocassions, and his consistency stands at 55.6%. Overall, KL Rahul gets a rating of 7.1 for his performance.
Apart from these 3, Heinrich Klassen from South Africa impressed a lot in the only three innings he played this year. He scored 229 runs from those innings with 1 century and 2 fifties. Apart from him, Shreyas Iyer from India and Marnus Labuschagne from Australia performed well.   
All-rounder: Glenn Maxwell & Chris Woakes
The batting all-rounder, Glenn Maxwell is actually the player of the year. It's ironic that Glenn Maxwell performs superbly a tournament before IPL 2020, fails to do anything in the IPL 2020, and then comes back strongly to give a performance worth remembering against India. He scored a fabulous 353 runs from 6 innings at an average of 70.6 and a mind-boggling strike rate of 145.3. He inevitably gets a rating of perfect 10 for his performance.
For bowling all-rounder, the decision was between Ravindra Jadeja and Chris Woakes. While Jaddu was excellent in the batting department, he was miserable in the bowling department. Hence, Woakes's bowling prowess went in his favour, and was the deciding factor for the bowling all-rounder selection.
Woakes played 5 innings, but took 7 wickets at an average of 27.7 and an economy rate of just 4.5, which is fabulous if you consider the format. He also has 123 runs under his belt including an aggressive fifty. Overall, Woakes gets a rating of 7.1 for his performance. 
Spinner:

Adam Zampa
Talking about the lone spinner in the squad, there's no second thought to it as the leading wicket-taker of the year, Adam Zampa, who takes that spot. Zampa finished the year with 27 wickets; 9 more than second-highest Alzarri Joseph. Zampa's average and economy rate were good at 23.7 and 5 respectively. Overall, Zampa gets a rating of 8.6 for his performance.   
Key Pacers: Josh Hazlewood, Alzarri Joseph & Lungi Ngidi.
Talking about the pacers, we have Josh Hazlewood from Australia, Alzarri Joseph from West Indies, and Lungi Ngidi from South Africa. Of these three, Joseph impressed the most as he ended with 18 wickets from just 6 innings with a consistency of 100%. All these at an average of 14.7 and an economy rate of 4.4. Overall, Alzarri Joseph gets a rating of a perfect 10 for his performance.
Second in the lot is Lungi Ngidi, who played only 4 matches, but took 12 wickets including the second-best spell of the year, 6/58. Ngidi's average stands at 16.1, and economy rate at 5.7. His consistency stands at 75% given he had 1 poor outing. Overall, Lungi Ngidi gets a rating of 10 for his performance.
Josh Hazlewood is the final pacer in the squad. Hazlewood took a total of 16 wickets from 10 outings at an average of 30.8 and an economy rate of 5. While Hazlewood didn't have any 4-wicket+ haul, his consistency stands out with 60%. Not to forget, his performance against India was simply fantastic. Overall, Hazlewood gets a rating of 7.7 for his performance.   
So, that completes the ODI Team of the year 2020.  
ODI Team of the Year 2020 by Cricalytics:
Aaron Finch, Shikhar Dhawan, Virat Kohli (C), Steve Smith, KL Rahul (WK), Glenn Maxwell, Chris Woakes, Adam Zampa, Josh Hazlewood, Alzarri Joseph, and Lungi Ngidi.
Thanks for reading! What's your ODI Team of the Year 2020? Please, share your thoughts on business@cricalytics.com
---
ALSO READ: Exclusive: India vs Australia Current Combined All-star XI in Tests
---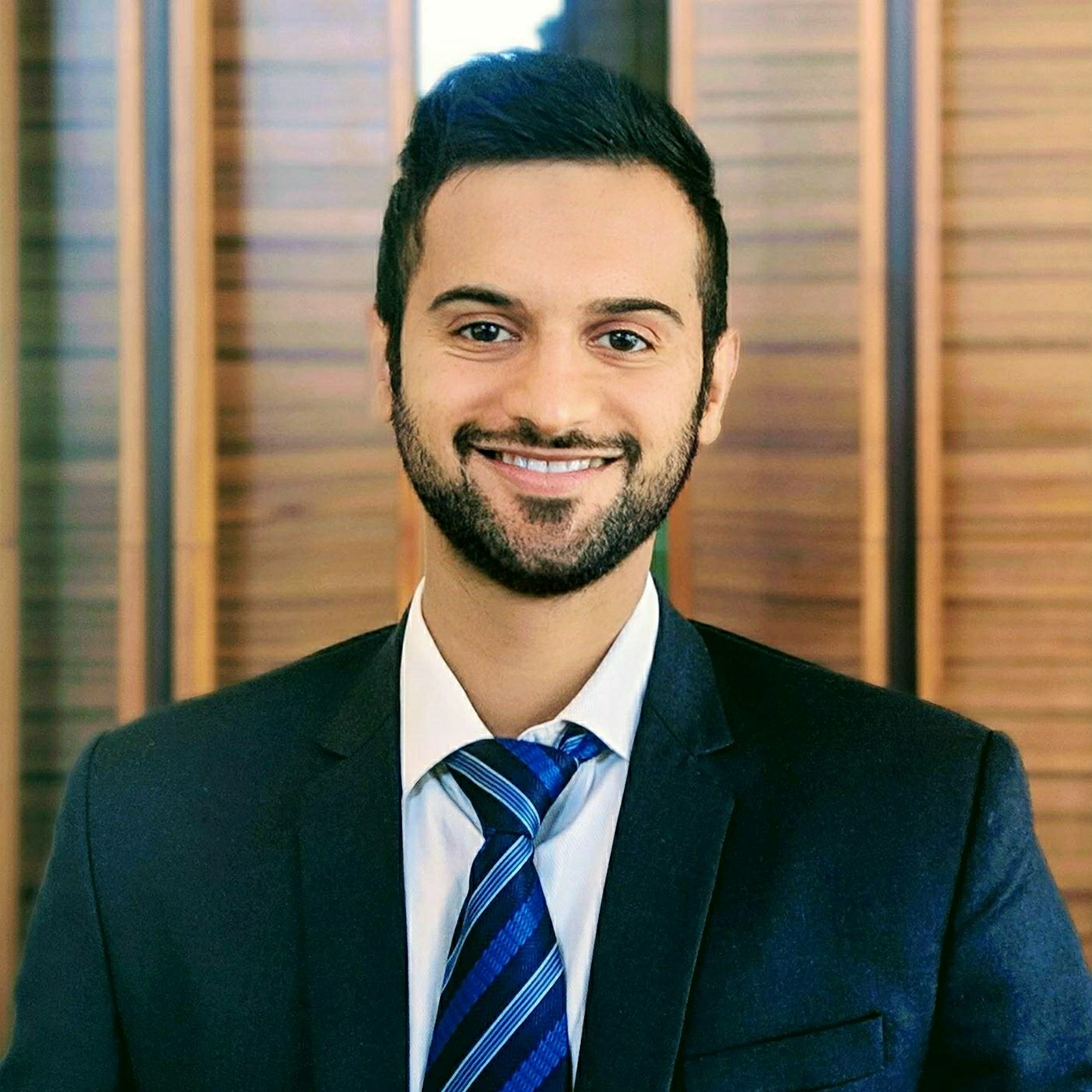 Adesh Kothari is the founder of AK4Tsay1 Cricalytics with over 20 years of experience following Cricket.
Cricket to him is like what Football is to Lionel Messi, Singing is to Lata Mangeshkar, Dancing is to Michael Jackson, and Acting is to Clint Eastwood.
Besides his effervescent love for Cricket, Adesh is an MBA by qualification.