Asia Cup 2022: Predicted Schedule of Tournament – India v Pak on Aug 28
India vs Pakistan on August 28 as we look at the best predicted schedule analysis for Asia Cup 2022.
'Asia Cup'. It's a tournament which immediately brings one thought to our minds, India vs Pakistan. Ever since India decided not to play the Bilateral series vs Pakistan, ICC tournaments are the only place where these two teams have been playing against each other. 
While India and Pakistan generally play once or twice in T20 World Cup, ODI World Cup or Champions Trophy, the Asia Cup is generally designed in such a way that they get a chance to play 3 times (Indirectly completing a 3-match bilateral series with more significance). 
The Asia Cup was last played in 2018 in 50-overs format as a prelude to the ODI World Cup 2019. However, the 2022 Asia Cup shall be played in the T20 format as a prelude to the 2022 T20 World Cup. This is the same format that was played in 2016, and both the 2016 and 2018 editions were won by India. 
While we will definitely see Asia Cup being 2022 before the 2022 T20 World Cup, there is literally nothing official about the tournament except for the location. Sri Lanka will host the tournament mostly from August 27 with the final to be played on September 11 in Colombo. 
So, while we wait for the official announcement, let's look at the Asia Cup 2022 predicted schedule analysis and other key expected details. Please note that this is just an educated logical prediction to give you some more insights about the tournament. The actual official information is yet to be announced. 
Tournament Format
The format for 2022 shall most probably be similar to the 2018 edition. This will have 6 teams divided into two groups of 3 teams each with India and Pakistan placed in the same group. All teams will play each other once and the top 2 teams from each group will qualify for the Super Four. 
In Super Four, each team will play the other three teams once. In the end, the top 2 teams will advance to play the final. One good advantage this format brings is TRP and Revenue. India and Pakistan will definitely play twice with a good chance of playing thrice if they meet in the final. 
Coming to the teams, India, Pakistan, Sri Lanka, Bangladesh, and Afghanistan have already qualified for Asia Cup 2022. The sixth team shall be one of UAE, Kuwait, Singapore, and Hong Kong. These four teams shall be playing the Asia Cup 2022 Qualifiers before the actual tournament kick starts; the date for which is yet to be announced. 
Schedule Analysis
Coming to the predicted schedule, a total of 13 matches shall be played including the final. This will include 6 group stage matches, 6 Super Four matches, and 1 final. The 6 group stage matches are expected to be played from August 27 to September 1.
With a gap of one day, the Super Four should begin on September 3, and will conclude on September 9. Given the tight schedule, at least one of the Super Four matches shall see a double header. Once the Super Four matches get completed on September 9, the grand finale shall be played on September 11. 
Coming to venues, nothing is decided yet, but Colombo, Galle, Pallekele, and Hambantota are expected to host the 13 matches. Colombo shall host the final on September 11. Coming to timings, matches are expected to begin at 7 pm IST as it suits the timing for all countries. 
So, here's the official schedule for Asia Cup 2022. Kindly take this only as an educated reference. The official schedule shall be announced soon with all the details. 
Thanks for reading! Are you excited for the India vs Pakistan match of Asia Cup 2022? Please email your comments to business@cricalytics.com
---
ALSO READ: T20 World Cup 2022: Right vs Left Handed Best Playing 11 for Team India
---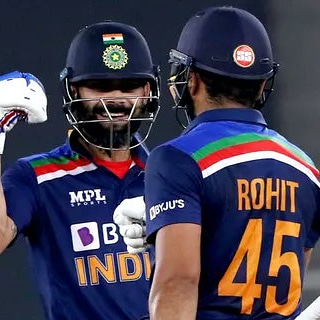 Adesh Kothari is the founder of AK4Tsay1 Cricalytics.
Cricket to him is like what 'Football is to Lionel Messi', 'Singing is to Lata Mangeshkar', 'Dancing is to Michael Jackson', and what 'Acting is to Clint Eastwood'.
Besides his effervescent love for Cricket, Adesh is an MBA by qualification.