Rohit Sharma to lead as we look at the updated predicted squad list for Team India for Asia Cup 2022.
Update: Official Squad announced by BCCI. Please refer to the image below for the squad for Team India for Asia Cup 2022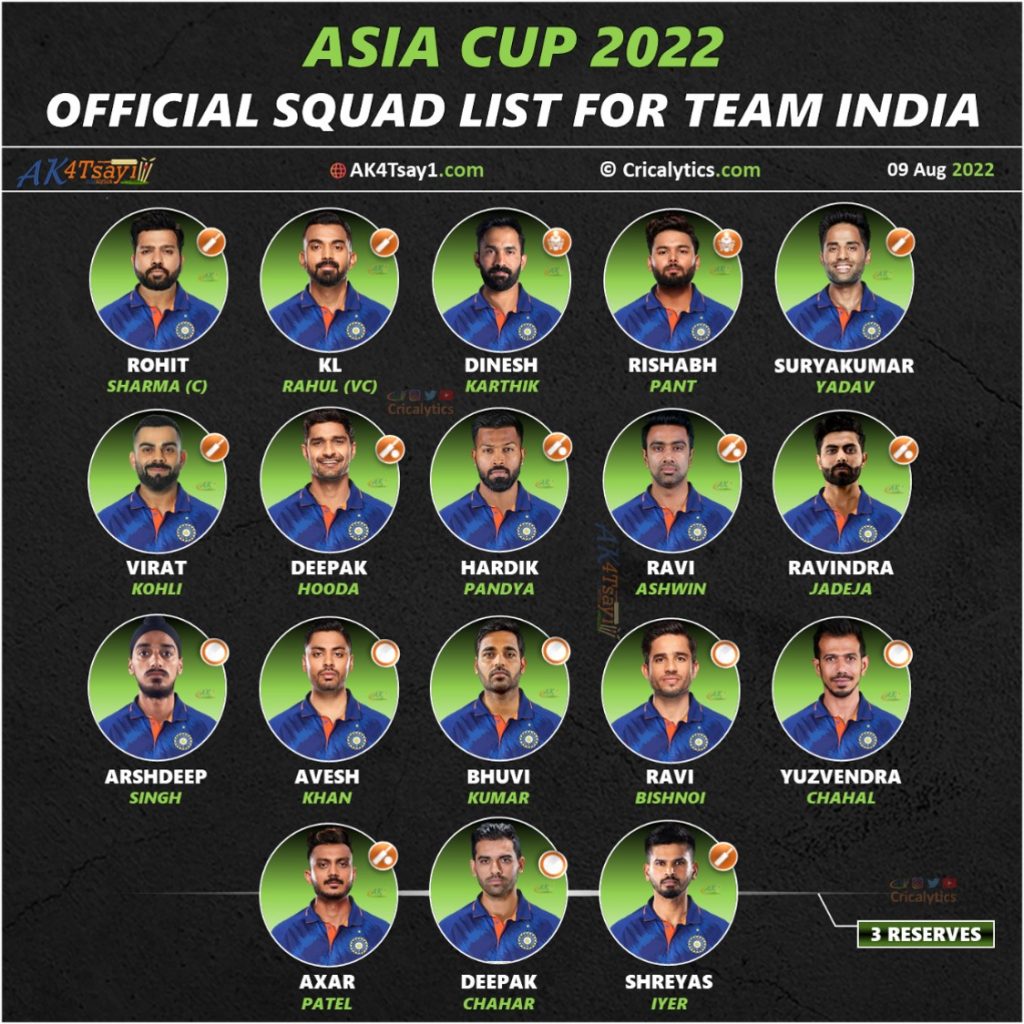 The months from August to November will be the busier months for cricket fans. Not only will we witness countless bilateral series of different international teams, but we will also see two major T20 tournaments, Asia Cup 2022 and T20 World Cup 2022. The first of the lot, Asia Cup 2022 will be played from August 27 to September 11, 2022. 
We are just a few days away from the official announcement of Team India's official squad for Asia Cup 2022. Given the situation, Team India is in, 12-13 players almost select for themselves. So, the entire selection discussion for Team India shall revolve around a couple of spots that are yet to be finalized.
But which are the other two spots that Team India shall have a discussion upon for the final squad selection? We shall look at all these answers in this article. So, without any delay, let's look at the updated predicted squad for Team India for Asia Cup 2022. Meanwhile, as per a leading website, Melbet Bangladesh, the Bangladesh Cricket team have a good chance of doing well in Asia Cup 2022 as per the odds.   
Confirmed 12 Players:
Talking about the confirmed batters among 12 players, we have Captain Rohit Sharma, KL Rahul, Virat Kohli, and Suryakumar Yadav. Without a doubt, these four are key batters in Asia Cup 2022. While Rohit and KL are our first-choice openers, Suryakumar Yadav and Virat Kohli shall play a key role in the middle-order. 
Talking about wicket-keepers, it seems Ishan Kishan is out of contention with India already having 4 opening options. Ishan might be in the top 18 probables, but when it comes to the top 2 wicket-keepers, we have Southpaw Rishabh Pant and Finisher Dinesh Karthik. These two are certain of their spot for Asia Cup 2022. 
Apart from these 6, Hardik Pandya and Ravindra Jadeja shall be Team India's two first-choice All-rounders. Undoubtedly, Hardik and Jadeja form India's best available all-rounders. They are true all-rounders when it comes to all three dimensions. Be it batting, bowling, or fielding, Hardik and Jadeja are A+ levels. 
Coming to the bowling, Jasprit Bumrah, Bhuvneshwar Kumar, Yuzvendra Chahal, and Arshdeep Singh are confirmed starters for Asia Cup 2022. A fit Harshal Patel shall also be a confirmed starter, but given that he is still recovering from a rib injury, his availability shall only be understood in a few days. 
Discussion on 3 Spots 
The main discussion shall revolve around 3 spots. That is a backup batter, backup pacer, and backup spinner. There are 6-7 names competing for these 3 spots. This includes Harshal Patel, Deepak Chahar, Avesh Khan, Deepak Hooda, Shreyas Iyer, Ravichandran Ashwin, and Ravi Bishnoi. We have two players each for the 3 spots. 
From the above, Deepak Hooda seems to be having an edge over Shreyas Iyer given the recent performances in T20Is. So, expect Deepak to play the role of a backup batter/all-rounder. Between Deepak Chahar, Avesh Khanaq, and Harshal Patel, Harshal is more deserving. But if Harshal doesn't recover, Deepak or Avesh could get the selection nod.
Finally, the call between Ashwin and Bishnoi will be the most difficult one. Before the West Indies T20 series, Bishnoi was the frontrunner for the backup spinner spot. But Ashwin was played ahead of Bishnoi in the WI T20 series. Fortunately, Ash performed well. So, it clearly says, Rohit seems to have more liking for Ashwin. Team India can also think of Axar Patel as a backup spinner option. 
Asia Cup 2022: Confirmed Predicted 15 Players Squad List for Team India
Batters: KL Rahul, Rohit Sharma, Suryakumar Yadav & Virat Kohli 
Wks: Dinesh Karthik & Rishabh Pant 
All-rounders: Deepak Hooda, Hardik Pandya, Ravindra Jadeja & Ravichandran Ashwin
Bowlers: Arshdeep Singh, Bhuvneshwar Kumar, Harshal Patel, Jasprit Bumrah & Yuzvendra Chahal
Reserves: Shreyas Iyer, Ravi Bishnoi & Deepak Chahar
Coach: Rahul Dravid // Captain: Rohit Sharma
So, that completes the updated predicted squad for Team India for Asia Cup 2022. Almost 13 members select for themselves along with a fit Harshal Patel. The only debates will be between Ravichandran Ashwin and Ravi Bishnoi & Shreyas Iyer and Deepak Hooda. 
Thanks for reading! What's your squad for Team India for the Asia Cup 2022? Please email your comments to business@cricalytics.com
---
ALSO READ: Asia Cup 2022: Predicted Schedule of Tournament – India v Pak on Aug 28
---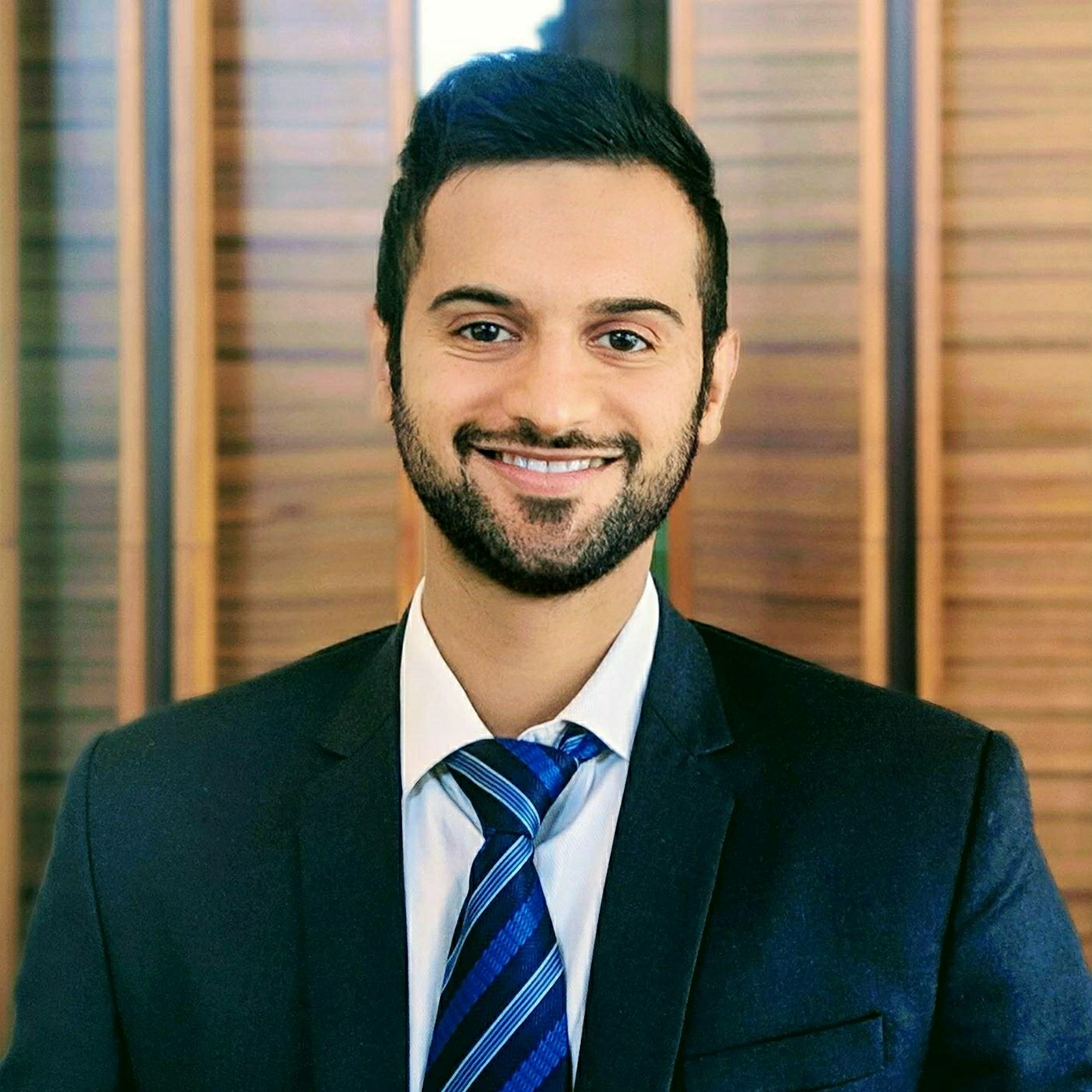 Adesh Kothari is the founder of AK4Tsay1 Cricalytics with over 20 years of experience following Cricket.
Cricket to him is like what Football is to Lionel Messi, Singing is to Lata Mangeshkar, Dancing is to Michael Jackson, and Acting is to Clint Eastwood.
Besides his effervescent love for Cricket, Adesh is an MBA by qualification.