India vs SA 2019: Test Series Player Performance Report Card
Rohit Sharma, the stand-out player with 3 centuries in our player performance report card for India vs South Africa Test series.
Team India continued their dominant run at Home and in the World Test Championship as they managed to whitewash South Africa 3-0 in the 2019 Freedom Trophy. This is the first time since 1992 where India managed to win all the matches of the Test series without a Draw or a Loss.
Shockingly, South Africa's performance in the series was beyond imaginable. Apart from the first innings of the first Test match, South Africa failed to put any competitiveness in the tournament. 
Except for Dean Elgar, Kagiso Rabada, and Keshav Maharaj in bits & pieces, South Africa had horror performances from the other players. Their batting was so out of the sorts that their lower-order performed better than their top-order and middle-order. 
For India, it was a unique series. We saw Rohit Sharma's reincarnation as a Test opener, India playing with 5 bowlers in the second and third Test match, and Pacers looking more lethal than the spinners. 
Coming to performances, India had a complete all-round display with useful contributions from almost everyone in the team. Rohit, Virat & Mayank were exceptional, Pujara and Rahane chipped in with few useful knocks, while Jadeja, Ash, Shami, and Umesh Yadav were sublime in the bowling department. 
So, what ratings do the players get? Let's have look at our India vs South Africa Test series player performance report Card. 
---
METHODOLOGY:
Batting: As always, we have analyzed the batting performances basis the batting rating calculated from the overall aspect of the game such as runs scored, consistency, relative % of team runs, and the number of match-winning and good knocks. 
Bowling: We have analyzed the bowling performances basis the bowling rating calculated from the overall aspect of the game such as wickets taken, consistency,  relative % of team wickets, and the number of match-winning and good spells. 
Right then, let's look at the player performance report card of top players during the 2019 India vs South Africa Test series. 
---
BATSMEN: 
#7: Cheteshwar Pujara
Inns: 4 | Runs: 145 | Avg: 36.25 | Hs: 81
Rating: 3.7
Cheteshwar Pujara didn't have the bests of the tournament, but he chipped in with few valuable knocks when needed. His 81 in the first Test match where he accelerated as per situation was a treat to watch. Overall, Cheteshwar Pujara made 145 runs from 4 innings at an average of 36.25 with 2 fifties.
#6: Deal Elgar
Inns: 6 | Runs: 232 | Avg: 46.4 | Hs: 160
Rating: 4.5
The only South African top-order batsman worth mentioning in the report card, Dean Elgar lit the tournament opener with a scintillating 160. It felt as if South Africa have got the opener who would trouble the Indian bowling line-up. However, Elgar didn't have a good outing in the remaining five innings as he managed only 72 runs since then with the highest score of 40.  
#5: Ravindra Jadeja
Inns: 4 | Runs: 212 | Avg: 70.66 | Hs: 91
Rating: 5.8
Team India's new number 6, Ravindra Jadeja played a crucial role as a batsman. He played the role of an aggressor most of the time, and got starts in all the four innings. While he didn't get a hundred, he scored two valuable fifties, and had the lowest score of 30.
#4: Ajinkya Rahane
Inns: 4 | Runs: 216 | Avg: 72 | Hs: 115
Rating: 6.8
It took almost 3 years for Ajinkya Rahane to get a hundred at home, but when he got one, it came in all-important India vs SA Series of the World Test Championship. With just 1 failure in three innings, Rahane scored a total of 216 runs at an average of 72. 
#3: Virat Kohli
Inns: 4 | Runs: 317 | Avg: 158.5 | Hs: 254*
Rating: 7.4
Virat Kohli would remember this series for not just whitewashing the South Africans, but also for smashing his highest score in Test Cricket. He had a chance of converting his 254* into a triple-hundred, but a selfless Virat Kohli declared the innings for Team's cause.
Overall, Virat scored a total of 317 runs from 4 innings at an average of 158.5. While he had one amazing performance, Virat failed to score on two of the four occasions.
#2: Mayank Agarwal
Inns: 4 | Runs: 340 | Avg: 85 | Hs: 215
Rating: 8.0
Mayank finished the series as the second-highest runs-scorer with his rally of 340 runs. Taking nothing away from Virat, Mayank was the second-best batsman of the series.
His performance may have gone unnoticed due to Rohit Sharma's and Virat Kohli's record-breaking performances, but the lad deserves a shout-out for his back to back centuries including a double-century.
#1: Rohit Sharma
Inns: 4 | Runs: 529 | Avg: 132.25 | Hs: 212
Rating: 10
The player of the series, Rohit Sharma's reincarnation as a Test opener couldn't have been any better. While there were doubts if Rohit would transform himself as a Test opener, but to be honest, he looked very comfortable in the middle except for few nervy moments at the start. 
Rohit had a solo failure, but he more or less covered that by smashing three centuries in the other three innings. His tally of 529 runs from 4 innings at an average of 132.25 is the most in an India vs South Africa Test series; surpassing Jacques Kallis's tally of 498 runs. 
Apart from these seven, Quinton de Kock gets 2.3, Faf du Plessis gets 2.4, Keshav Maharaj gets 2.5, and Temba Bavuma gets 1.1.
BOWLERS: 
#6: Kagiso Rabada
Inns: 4 | Wkts: 7 | Avg: 40.7 | BBI: 3/85
Rating: 4.6
No doubt Kagiso Rabada is one of the World's best bowlers, but this has been a forgettable series for him as well as all the other South African bowlers.
He did blow hot in the opening spell of Second and Third Test match, but it wasn't enough. Overall, Rabada managed just 7 wickets from 4 innings at an average of 40.7, way below his standards. 
#5: Keshav Maharaj
Inns: 3 | Wkts: 6 | Avg: 85.66 | BBI: 3/189
Rating: 5.2
A lot was expected from South Africa's prime spinner, Keshav Maharaj considering the nature of the pitches being offered in the sub-continent. But, just like Rabada, Keshav Maharaj had a rather poor tournament.
He did manage to take wickets, but the number of runs that Maharaj gave in the process was simply outrageous. He didn't play the third Test match, but still bowled the most number of overs; 127. 
#4: Ravindra Jadeja
Inns: 6 | Wkts: 13 | Avg: 30.69 | BBI: 4/87
Rating: 5.3
Ravindra Jadeja hasn't had the bests of the tournament as a bowler, but he played the role of second-fiddle to Shami, Umesh and, Ashwin perfectly by keeping one end tied-up.
On his individual performance, his 4/87 in the second innings of the first Test match was an outstanding performance. Apart from that, his 3/52 in Pune was also really good. 
#3: Mohammed Shami
Inns: 6 | Wkts: 13 | Avg: 14.76 | BBI: 5/35
Rating: 5.8
Not often you would see Pacers dominating the bowling charts on Indian pitches. But, such has been the series for Mohammed Shami and Umesh Yadav.
Shami didn't have a good first innings outings, but it was the second innings performances that separated him from the rest. His 5-wicket haul in the second innings of the first Test was the best spell of the tournament. 
#2: Ravichandran Ashwin 
Inns: 6 | Wkts: 15 | Avg: 25.26 | BBI: 7/145
Rating: 6
The leading wicket-taker of the tournament, Ravichandran Ashwin started brilliantly in the first Test match by taking a 7-fer. He did well in the Second Test match too with a 4-fer. However, it was the third Test match that spoiled Ravichandran Ashwin's figures where he just accounted for a single wicket.
Overall, Ravichandran Ashwin had a good outing accounting for 15 wickets from 6 innings at an average of 25.26, and consistency of 50%. 
#1: Umesh Yadav
Inns: 4 | Wkts: 11 | Avg: 12.18 | BBI: 3/22
Rating: 7.8
It might surprise few, but Umesh Yadav has been the best bowler of the series. He played only two Test matches, but impressed in both the Test matches with spells reading 3/22, 3/37, 3/40, and 2/35.
He didn't play the first Test match considering India opted for the experienced Ishant Sharma. But, such was his impact in the Second test match that Virat was forced to drop Ishant to accommodate Umesh in the line-up. 
Apart from these six, Ishant Sharma gets 0.9, Vernon Philander gets 1.2, Senuran Muthusamy gets 2.6.
What do you guys think about the India vs South Africa Test series report card? Do let us know in the comments. 
---
ALSO READ: The Hundred: All you need to know about the 100-ball Cricket tournament
---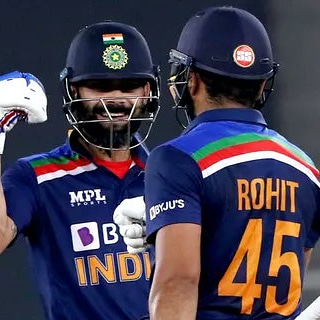 Adesh Kothari is the founder of AK4Tsay1 Cricalytics.
Cricket to him is like what 'Football is to Lionel Messi', 'Singing is to Lata Mangeshkar', 'Dancing is to Michael Jackson', and what 'Acting is to Clint Eastwood'.
Besides his effervescent love for Cricket, Adesh is an MBA by qualification.