Special: Punjab kings (PBKS) Strongest Predicted Playing 11 for IPL 2023
Shikhar Dhawan the Captain in focus as we look at the best predicted playing 11 for Punjab Kings for IPL 2023. 
The ever-eternal struggle of Punjab Kings for the much-coveted IPL trophy comes to the 16th year in the Indian Premier League. If I have to say sarcastically, they have been a consistent team in the last four years. Because consistently they have been finishing in the sixth position in the IPL points table.
But jokes apart, have Punjab Kings been that poor in their performance.? Well, technically no. They have somehow managed to win  6-7 games on a regular basis for the last 6 years. One can say they ran out of luck as It's just that a few moments didn't go their way in the other 2-3 matches. A win or two in the other two would have helped them a playoff spot.
Even if we look at the current team composition, PBKS look solid on paper. They have really strong openers, a potent middle-order, a brilliant all-rounder set, and an awesome set of bowling. With an ever-relaxed Shikhar Dhawan at the helm, Punjab Kings would be hoping for a change in fortune this time around.
So, with the squad in hand, what could be the best possible playing 11 for Punjab Kings for IPL 2023? Well, let's find out in this article. Before that let's look at the official squad of Punjab Kings for IPL 2023. Meanwhile, as per the leading IPL betting website, Punjab Kings can sneak a surprise for IPL 2023 with odds at 7.5.
IPL 2023 – Official Squad for Punjab Kings (PBKS)
Batters: Harpreet Bhatia & Shikhar Dhawan (c)
WKs: Bhanuka Rajapaksa (o), Jitesh Sharma, Jonny Bairstow (o) & Prabsimran Singh
All-rounders: Atharva Taide, Harpreet Brar, Liam Livingstone (o), Mohit Rathee, Raj Bawa, Rishi Dhawan, Sam Curran (o), Shahrukh Khan, Shivam Singh & Sikandar Raza (o)
Bowlers: Arshdeep Singh, Baltej Singh, Kagiso Rabada (o), Nathan Ellis (o), Rahul Chahar & Vidwath Kaveperappa
Total Players: 22 
Best Playing 11 for Punjab Kings (PBKS)
Openers: Shikhar Dhawan & Jonny Bairstow
If we talk about the strongest opening combination for Punjab Kings, it's none other than Captain Shikhar Dhawan and Jonny Bairstow. The pair had opened together in 2022 and also for SRH in the past. So, with Mayank Agarwal not there, PBKS won't alter this consistent and aggressive opening combination.
Middle-order: Shahrukh Khan, Liam Livingstone & Jitesh Sharma
The middle-order selection could be an interesting one for Punjab Kings. They can take multiple routes while selecting the middle order. They can either select an extra batter Prabsimran Singh to play at the number 3 position, or they can play Shahrukh Khan at number 3 such that good batters get more game time, and PBKS have a strong bowling line-up.
Well, of the two options that we have, playing Shahrukh Khan at 3, Liam Livingstone at 4, and Jitesh Sharma at 5 seems the most viable. Playing Prabsimran at 3 only pushes Shahrukh and Jitesh down the order, which is a bad idea. Not that Prab is an extraordinary batter. Playing with this batting line-up gives Punjab Kings an option to play an extra all-rounder.
Finishers: Rishi Dhawan, Sam Curran & Harpreet Brar
Coming to the finisher all-rounders, Punjab Kings have good options once again with the likes of Sam Curran, Rishi Dhawan, and Harpreet Brar. Dhawan can play the dual role of an attacker as well as a consolidator. Whereas, Brar and Sam, the bowling all-rounders can hit a few, if required. In addition, Sam will be very important in his powerplay and death bowling.
Bowlers: Kagiso Rabada, Rahul Chahar & Arshdeep Singh
Finally, talking about the bowlers, we have Kagiso Rabada, Arshdeep Singh, and Rahul Chahar. Rabada and Arshdeep with Sam Curran in the side form the best pace bowling trio in IPL 2023. They can control any situation attack. Whereas Rahul Chahar in addition to Harpreet Brar also makes a strong spin bowling attack.
IPL 2023 Best Predicted Playing 11 for Punjab Kings (PBKS): 
Shikhar Dhawan [c], Jonny Bairstow, Shahrukh Khan, Liam Livingstone, Jitesh Sharma, Rishi Dhawan, Sam Curran, Harpreet Brar, Kagiso Rabada, Rahul Chahar & Arshdeep Singh
So, that's about the best predicted playing 11 for Punjab Kings for IPL 2023. Overall, PBKS have a solid playing 11 on the table. They have a strong opening pair, a reliable middle-order, a good bunch of all-rounders, an outstanding pace bowling trio and quality spin bowing to go with. In addition to this playing 11, here are the three combinations that Punjab Kings can opt for.
Alternate Best Playing 11 Options for Punjab Kings
#1: Prabsimran Singh for Harpreet Brar
In our strongest playing 11, Shahrukh Khan, the finisher is playing at number 3 to give more game time to their good batters. But Punjab Kings can opt to play Prabsimran Singh at 3, thus keeping Shahrukh Khan to his original number 6 position. But by doing this, Harpreet or Rishi may have to miss out.
#2: Change in the Batting order
Sam Curran in this team will mostly play the role of a finisher pace all-rounder. But given he is the costliest player in the history of IPL, Punjab Kings may want to utilize his worth, and hence can play Sam as an opener or number 3. By doing this, Punjab Kings are only strengthening their batting with depth until 8.
#3: Backup for Overseas Players
If we look at the pool of overseas players that Punjab Kings have, the top four select for themselves as seen in the strongest playing 11. But they do have three strong options Sikandar Raza, Nathan Jones Ellis, and Bhanuka Rajapaksa, that can act as good backups for Liam Livingstone, Kagiso Rabada, and Jonny Bairstow.
Thanks for reading! What's your playing 11 for Punjab Kings (PBKS) for IPL 2023? Please email your thoughts to business@cricalytics.com
---
ALSO READ: Exclusive: Ranking the Best Pacers of All 10 Teams for IPL 2023
---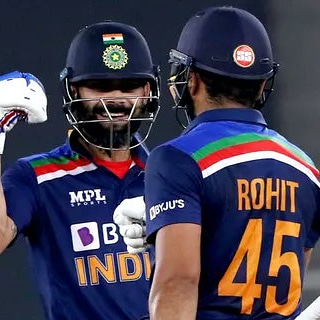 Adesh Kothari is the founder of AK4Tsay1 Cricalytics.
Cricket to him is like what 'Football is to Lionel Messi', 'Singing is to Lata Mangeshkar', 'Dancing is to Michael Jackson', and what 'Acting is to Clint Eastwood'.
Besides his effervescent love for Cricket, Adesh is an MBA by qualification.