Six Interesting Takeaways from Ranji Trophy 2018-19
The importance of DRS, the main highlight as we look at the key takeaways from Ranji Trophy 2018-19.
With all the hype surrounding the World Cup, India-Australia series, IPL Auctions, etc., a very few cricket lovers would have noticed that another Ranji Trophy season quietly came to an end.
Every Ranji season brings something new to the table. This season we saw some new talents coming in, senior players giving more importance to domestic cricket, bowlers coming to the party, and some wonderful intense moments.
Importantly, this was a season full of surprises too. No one would have thought that heavyweights like Mumbai and Delhi wouldn't qualify for the  Quarters. Underdogs like Kerala would have made it to the semis.
Analyzing the season closely, we have tried to highlight the six key interesting takeaways from the Ranji Trophy 2018-19 season.
New Teams/ Qualification Scenarios:
The previous Ranji Trophy season, 2017-18 saw 28 teams participating in the tournament. They were further divided into three groups, viz. Two Elite Groups with nine teams each and one Plate Group with ten teams.
The top three teams from the Elite group and two teams from the Plate group were selected for quarterfinals.
The 2018-19 season saw the team's count rising from 28 to 37 as nine new teams were introduced.
New Additions:
Six teams from Northeast viz., Mizoram, Arunachal Pradesh, Nagaland, Manipur, Sikkim and Meghalaya

Puducherry, Bihar, and Uttarakhand.
Post the addition of new teams, the new groups were as follows
Elite Groups A and B

Elite Group C (Formerly Plate Group)

Plate Group (Newly added teams)
The top two teams from Group C and the top team from Plate group progressed to the quarterfinals, along with five teams from Group A and B.
Overall, a well thought-off approach by BCCI as equal opportunities was given to all the regional teams. This saw the emergence of some raw cricketing talent which may have gone into oblivion due to regional boundaries.
Availability of Top Players:
The earlier seasons saw many of India's top players either taking rest or playing for India or India A. However, this season, BCCI made sure that most of India's top cream played in Ranji Trophy.
Some notable examples include
During the home series against West Indies in November last year, Kuldeep Yadav was released to play for his Ranji team.

Players like Umesh Yadav and Mayank Agrawal were not even selected for India A tour as their teams were playing Knockouts.
As expected these stars have contributed immensely for their teams with their performances. Shubman Gill slammed a triple century, Cheteshwar Pujara scored a crunch hundred in the Semi-finals, while Umesh Yadav took an astonishing seven-wicket hall.
BCCI giving importance to domestic cricket along with IPL is a pleasing sight as it is more difficult to produce a technically sound player like Pujara than it is to produce a player suited for the shorter format of the game.
 

Heartbreaks, Joys, and Underdogs:
Karnataka suffered a major heartbreak in the Semi's; primarily because of poor umpiring decisions. Madhya Pradesh, who played so well in the group stage, went on to lose the crunch game, thus failing to qualify for the quarterfinals.
Unlike previous seasons, this season didn't have big names in the quarterfinals list. The heavyweights like Mumbai, Maharashtra and Delhi failed to qualify for the quarterfinals.
Underdogs like Kerala fared very well as they reached the semi-finals before getting knocked by Vidarbha. Uttarakhand with no star players reached the quarterfinals for the first time. Baroda brushed aside the mighty Mumbai.
Vidarbha, the defending champions too didn't have big names (other than Umesh Yadav, who joined them in semi-finals) as they won their second trophy.  
The Importance of DRS:
The Pujara fiasco in the semi-finals increased the questions on the umpiring standards. Since BCCI has finally adopted the technology for International matches, It is high time, BCCI adopts the technology for at-least the Knock-out matches of the Domestic tournaments, and ponders on the idea of using it for league matches.
Having said that, DRS is an expensive technology, so it will be interesting to see how BCCI tackled this situation.
Bowler Friendly Wickets: 
Every season, teams prepared for wickets that suited them, so we used to see green tops in Mohali, flat tracks in Chennai and dry or dusty pitches in Saurashtra.
This year, BCCI employed a neutral curator policy, thus we saw pitches that were more lively and cricket friendly, than being home friendly.  
This was the sole reason that matches this season was exciting, and there were many five-wicket hauls. Ashutosh Aman of Bihar with nine five-wicket halls and Aniket Choudary with seven five-wicket hauls topped the list.
Some Notable Performances:
There were some amazing performances in the form of seven and eight-wicket halls, double and triple hundreds.
Some of these notable performances include,
Milind Kumar (27) of Sikkim scored a total of 1331 run at an average of 121 and a strike rate of 91. He smashed an impressive six hundred, including two double hundreds in the process.
Rinku Singh (21) of UP, who plays for KKR in the IPL is known for his attacking game. However, he the Ranji Trophy with absolute grit as he managed to score 953 runs at an average of 105.8.
Aniket Choudary needs no introduction having played for a couple of seasons in the IPL yielding poor results. However, he looked a completely different bowler in Ranji Trophy as he took 49 wickets at an average of 14.71, and was the main contributor for Rajasthan qualifying for the quarterfinals.
Avesh Khan, the 22-year-old literally carried Madhya Pradesh on his shoulders with his 35 wickets at an astonishing strike rate of 31.
Thanks for reading! Which among the above mentioned Ranji Trophy 2018-19 key takeaways did you like the most? Please, let's know in the comments. 
---
ALSO READ: India vs NZ 2019: ODI Bowling Performance Rating (Report Card)
---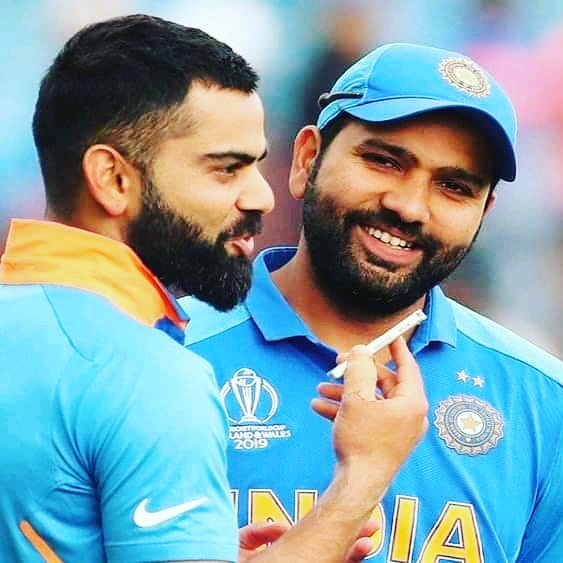 This is the official user profile for AK4Tsay1 Cricalytics