India vs Aus: Complete List of ODI Records – Rohit Sharma the Star
Aus vs India 2020: Rohit Sharma holds most of the records as we look at the complete list of unique ODI records between both the teams in Australia. 
It is almost time for Team India's first bilateral series since the Pandemic hit India in March as they get ready to face their toughest overseas battle in Australia. Players from both the teams spent roughly 2 months playing together in the IPL, but would now find on the opposite side of each other for roughly 2 months more. 
For India, BCCI has sent a pool of 30+ Cricketers in a flight to Australia, who will be involved in 3 ODIs, 3 T20Is and 4 Tests. However, one name that would miss-out on the limited-overs format is one of Team India's most important players and Team India's vice-captain, Rohit Sharma.
Sharma is currently under rehabilitation camp at the NCA in Bangalore, and is trying to get back to full fitness. He would miss the entire limited-overs leg, which is a big shock as Rohit has been Team India's most prolific batsman in Australia. However, Rohit would be available for the Test series, which would see Virat Kohli missing the last three Tests owing to parental duties. 
As Team India get ready to face the mighty Aussies at their home ground, we take a look at the key ODI records between both the teams in Australia. Even though Team India have a mediocre record against Australia in Australia, most of the batting records belong to one man, Rohit Sharma.
Team ODI Records: Aus vs India in Australia
Total ODIs Played: 51 
India: 13  Wins || Australia: 36 Wins || NR: 2
#1: Highest Team Total
Australia hold the record of highest team total vs India in Australia when they scored a mammoth 359/5 in 2004. The second highest score too belongs to Australia when they scored 348/8 in 2016. The third-highest score belongs to India when they chased down record 331/4 in 2016. 
#2: Highest Successful Run Chase
Team India shattered records when they chased down 331 in 2016; courtesy to Manish Pandey's brilliant century. The second and third-best run chase belong to Australia when they chased down 310 and 309 respectively in the same 2016 series against India. 
#3: Lowest Team Total
During India's tour of Australia in 1981, Team India under the leadership of Sunil Gavaskar registered their lowest total of 63 vs Australia in Austraia. 19 years later followed another low score when India were bundled out for a meagre 100 runs. Australia weren't far either as they hold the record for a third-worst score of 101 in the year 1991. 
Batting Records in ODIs:
#1: Most Runs
Rohit Sharma, who has represented India in Australia since 2008 leads the pack with 909 runs in just 19 innings. Rohit is followed by his idol, Sachin Tendulkar, who has 740 runs from 25 innings and David Boon, who has 646 runs in 14 innings. Virat Kohli, who has 629 runs has a good chance to jump to the second position in the upcoming 3-match ODI series. 
#2: Batting Average and Strike Rate (Min 7 Innings)
Talking about Batting average, Steve Smith with 66.7 from 7 innings has the best batting average. He is closely followed by Rohit Sharma with a batting average of 58.2 and Dean Jones with a batting average of 54. Surprisingly, Sachin Tendulkar's batting average vs Australia in Australia is just 30.8, while Ricky Ponting's batting average is just 28.3.  
Glenn Maxwell, who had a horrible IPL 2020 has the highest strike rate of 128.3 between both the teams in Australia. Maxwell is followed by two Australians, Steve Smith at 106.6 and Adam Gilchrist at 105.4. For India, Shikhar Dhawan has the highest strike rate at 94.7. 
#3: Highest Score
Rohit Sharma's stunning 171* (163) in 2016, which unfortunately came in a losing cause is the highest score between both the teams. Steve Smith's 149 (135), which also came in the same match is second on the list.  Following them is Yuvraj Singh's match-winning 139 (122) at Sydney in 2004.  
#4: Fours and Sixes
Rohit Sharma with 74 and 29 has hit the most number of fours and sixes respectively. In fours category, Rohit is followed by Adam Gilchrist with 65 fours and Sachin Tendulkar with 64 fours. In sixes category, Rohit is followed by Andrew Symonds with 13 sixes and MS Dhoni with 12 sixes. 
Did you Know: Sachin Tendulkar, who has played 25 ODI innings vs Australia in Australia has hit only 1 six.   
#5: 100s and 50s
Rohit Sharma, Sachin Tendulkar, Dan Boon, and Matthew Hayden jointly hold the record of most 50+ scores with 6 to their name. However, in terms of the fifties, Tendulkar, Boon, Dhoni and Gavaskar have 5 to their name. In terms of centuries, it is Rohit Sharma once again with 4 centuries to his name. Virat Kohli with 3 centuries can equal or go past Rohit Sharma on this tour. 
Bowling Records in ODIs:
#1: Most Wickets
Brett Lee with 33 wickets from 16 innings is the leading wicket-taker in India vs Australia matches in Australia. Lee is followed by Irfan Pathan with 22 wickets from 14 innings and Kapil Dev with 21 wickets from 20 innings. No other current Indian bowler can come close to even 20 wickets in the upcoming series. However, it would be wonderful to see Jasprit Bumrah perform vs Steve Smith and Co. 
#2: Bowling Average and Strike Rate (Min 7 innings)
When it comes to bowling average, it is Brett Lee once again with a superb bowling average of 19.5. He is closely followed by Simon Davis with 21 and Manoj Prabhakar with 22.5. When it comes to the bowling strike rate, it is surprisingly Ishant Sharma leading the pack with a superb strike rate of 26. He is closely followed by Brett Lee with 26.9 and Irfan Pathan at 30.6. 
#3: Economy Rate (Min 7 innings)
Simon Davis, who has played 7 innings vs India in Australia in 1986 has the best economy rate with 2.88. He is followed by India's World-Cup winning Captain, Kapil Dev, who has the second-best economy rate of 3.29. Bruce Reid is third on the list with an economy rate of 3.37. Looking at the way ODIs have evolved, it is difficult for any of the current bowlers breaking this feat.  
#4: Best Spell
Yuzvendra Chahal, who has represented only 1 ODI for India in Australia has the joint-best spell of 6-42 alongside Ajit Agarkar, who has played 6 ODIs in Australia. They are closely followed by Michell Starc with a superb spell of 6.43 in 2015. Apart from these, the spell worth remembering include 4/8 by Glenn McGrath and 5/15  by Ravi Shastri in 1991. 
#5: 4 and 5-wicket Hauls:
Brett Lee leads the area with a total of four 4-wicket plus hauls including three five wicket-hauls to his name. Second, on the list is Ishant Sharma, who has two 4-wicket hauls to his name. For India, only Chahal, Agarkar, and current Team India coach, Ravi Shastri have taken one 5-wicket hauls in Australia. 
So, these have been the top records between India vs Aus ODIs in Australia. 
Thanks for reading! What are your favourite India vs Aus ODI records? Please, let's know in the comments.
---
ALSO READ: Aus vs India 2020: BCCI announces the official Team India Squad
---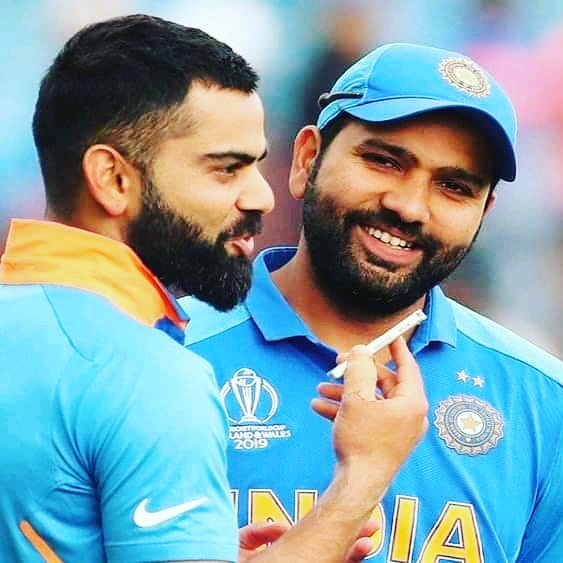 This is the official user profile for AK4Tsay1 Cricalytics